Bill O'Reilly on Barney Frank: "You're a Coward"!
Published on:
Oct/03/2008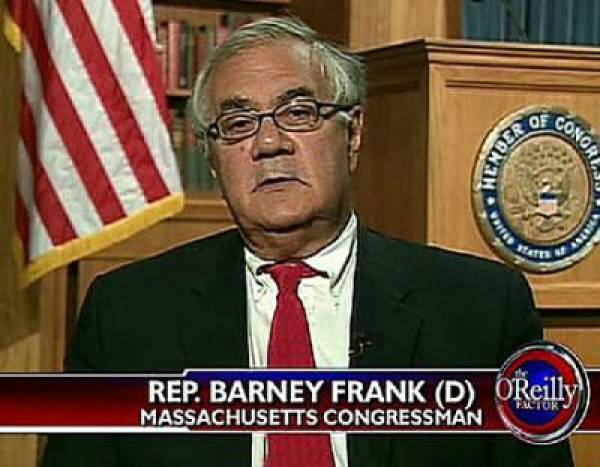 Bill O'Reilly and Barney Frank faced off over Fannie Mae and Freddie Mac on Thursday night's "O'Reilly Factor" in one of the most heated "Factor" segments in recent memory.
O'Reilly, who has called for Frank's resignation as the chairman of the House Finance Committee, called Frank a "coward" and told him, "Stop the B.S!"
Frank didn't take O'Reilly's abuse lying down, fighting back, saying, "Bill, here's the problem with going on your show. You start ranting. And the only way to respond is almost to look as boorish as you."
Frank told O'Reilly he wasn't "going to be bullied by your ranting and you won't stop me from talking".
"You think toughness is yelling and ranting and trying to bully. It's not going to work with me," Frank said. "The fact is in the very quote you played, I said it's not a good investment. I tried to get the regulations adopted."
In the course of 18 hours, Representative Barney Frank went from being castigated as a "coward" during an interview with Fox News Channel's Bill O'Reilly to being hailed by House leaders this afternoon as the indispensable "maestro" who played a key role in winning passage of the financial rescue package, Michael Kranish of the Boston Globe wrote.
Barney Frank has been a huge ally to online gambling. A recent bill passed in the House subcommittee looks to repeal the Unlawful Internet Gaming Enforcement Act.
----
Christopher Costigan, Gambling911.com Publisher