Betable Wants to Revolutionize Online Gambling Industry, Bring Real Money to Social Gaming
Published on:
Jul/09/2012
Betable introduced the world's first real-money gaming platform and announced its private beta developer program on Monday with Founder and CEO Christopher Griffin slated to appear on a panel Tuesday (July 10) at VentureBeat's GamesBeat 2012 titled "Social Casino Games" at 2:30 p.m. PST.  (read more on the Betable blog here)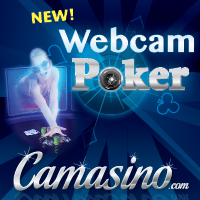 "Social game developers have a big problem; existing game monetization methods yield very low per player revenue, so without millions and millions of players it is extremely difficult to build viable businesses," said Christopher Griffin, Founder & CEO of Betable. "By partnering with Betable to enable real-money gaming, developers will see huge increases in their average revenue per user and average customer lifetime value.
"The door to the real-money gaming conversation was kicked open earlier this year and Betable is here to hold it open for developers. Actually, we aren't just holding it open; we're blowing it off its hinges by making real-money gaming possible for developers of all sizes. With Betable developers can launch real-money games right now. Right now – not in 6 months, not in a year, but today."
Betable claims to be the real-money gaming platform, reinventing entertainment by merging the worlds of gaming and casino-based entertainment.
Betable provides the license, support and infrastructure that allow developers to legally integrate real-money gaming into their mobile and social games and applications. The company is dedicated to providing players with world-leading security, player location and identity verification to keep their funds safe and to ensure responsible gaming. Betable is privately held and is headquartered in London, England with an office in San Francisco, California.
"Real-money gaming represents the rapid convergence of social games and the gambling industry, and our roster of investors with luminaries from both spaces uniquely positions Betable to capture this emerging market," said Griffin. "The validation they bring to the opportunity and the value that they add to our business is immeasurable."
"FF Angel invested in Betable because it substantially reduces friction between businesses and gamers in a poorly-structured market, while maintaining high levels of compliance and accountability," said Brian Singerman, a partner at Founders Fund, the firm that manages the FF Angel fund.
"We believe real-money gaming will make the social games industry more successful and has the potential to catapult games that offer it to the top of every app store on the planet," said Tony Conrad, Partner at True Ventures. "While awaiting the US' legalization of online gambling which could take years, the overseas markets represent billions of dollars in opportunity for developers located anywhere in the world. Betable is in a great spot to help those developers participate in this emerging market."
Investors in Betable's seed round of funding include firms Bullpen Capital, CrunchFund, FF Angel LLC, Greylock Discovery Fund, Morado Ventures, Start Fund/DST, Tekton Ventures, True Ventures, Venture 51, and individual investors Marc Abramowitz, Scott Belsky, Reece Duca, Bjorn Evers, Auren Hoffman, Sean Knapp, Andrew Kofman, Howard Lindzon, Chris Larsen, Heather Sue Mercer, Dave Morin, Matt Ocko, Gil Penchina, Joshua Schachter, Arjun Sethi, Josh Spear, John Suliman, David Tisch, and Ray Tonsing.
The topic of real-money gaming has been greatly discussed in 2012, with companies stating their intentions to offer it in their own games. On top of eliminating the barrier to entry, Betable will give partners the ability to customize their own gambling mechanics, empowering game developers to bring much needed innovation to casino-style entertainment, delivering improved experiences for consumers on every platform.
- Aaron Goldstein, Gambling911.com