Australians Comms Minister To Force Big Brother Internet Connection
Published on:
Oct/21/2010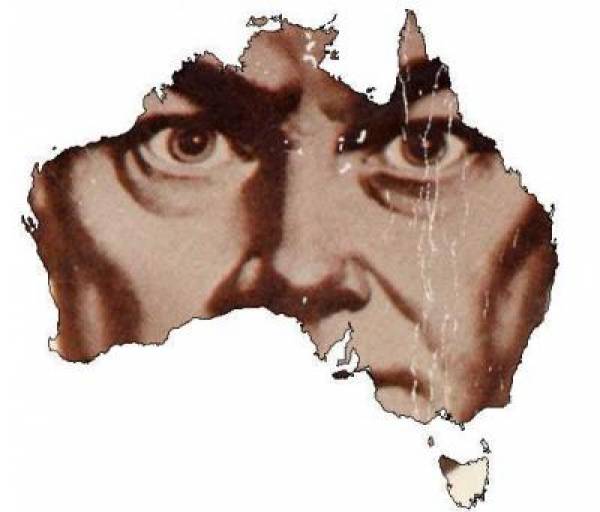 Australia's communications minister Stephen Conroy and Australian government law are under the microscope today as changes are afoot to force Australians onto the Government NBN high speed network in a move that has raised the ire of journalists, human rights advocates, technology / media entrepreneurs and mums and dads across the great nation of Australia. This news follows the ministers constant attempts to push through internet censorship and filters, despite the Australian Liberal Party and Greens party saying they will stop it. Media Man and Gambling911 probe the matter which has Australians of all walks of life up in arms, some ready to riot in the streets...
The most unpopular Communications Minister in Australian history, Stephen Conroy, says he will use federal law as a tool to force people on to the national broadband network (NBN) if the states and territories don't come to the party making connections mandatory. 
The minister is known to try to make his agenda items "mandatory", and this is a major reason Australian mums and dads, entrepreneurs, journalists and human rights activists are ready to take to the streets and protest. Australians do no like to be forces to do things against their will, as the internet censorship debate also proved.
"We are working our way through the issues with the states and ... we ultimately would consider if we can't reach settlement, mandating it through the federal parliament. But we prefer to be engaged with the states," Senator Conroy said yesterday.
He noted that the federal government hadn't "exhausted those conversations yet". He also pointed out that the matter of a connection being mandated was "not a new issue". 
"We've been having a conversation with the states for over twelve months on this very issue," he said. "This is not a new issue. Malcolm Turnbull might have discovered it recently but it has actually been on the agenda. And we've actually been saying for quite some considerable time: as we disconnect the copper we'll be connecting the fibre.".
Malcolm "No Bull" Turnbull is expected to rigorously attack "Cunning" Conroy's latest spray on the Australian population.
It's widely understood it will cost $300 to connect to the NBN if a house or business didn't consent to connecting to it as it was rolled out initially.
Senator Conroy went on record yesterday that a cost would be involved down the track if you didn't consent to connect to the network when it was optional and free to connect to initially.
"If it remains optional and people ... sell the house and someone else moves in, then it's like any other business where they say 'Hey, come and connect me to this'...  then there's a connection fee to get it connected," he said.
But if the network were to be mandatory to connect to then there would be no charge at a later date. "The question of what happens if someone decides not to take it up now and then we come back to do them and it becomes mandated then I don't believe there would be a charge," he said.
"But the key is to get it attached to the side of the house so the costs are reduced for everybody involved."
Via ABC TV's Lateline program last night, Tony Jones also raised News Limited's report that it would cost up to $300 to connect if you didn't connect initially. Jones said to Conroy: "You might think your old fixed-line telephone is good enough and you don't think you want an NBN computer access".
Senator Conroy said "some" had suggested that it could be $300, "but that has not been a final decision made".
"Now, in the case of where it becomes mandatory to make your phone call on the fibre because the copper's been disconnected, I can't imagine there's a case where you could say you should have to pay now to come and make the connection. The purpose of the rollout is to ensure that people, if they have to make a phone call and its only got the fibre available, I can't imagine there is any case to be made for there being that charge."
Now we learn that state governments will have to change trespass or property laws to ensure households are not left without fixed telephone connections, following the Tasmanian government's latest move to introduce legislation for property owners to "opt-out" of the government's fibre network.
New South Wales and Victoria have said they have no plans to introduce opt-out laws. "NSW currently has no plans to legislate an opt-out model for the NBN and will determine a final position following discussions with other jurisdictions," said a spokesman for the NSW Commerce Minister, Paul Lynch.
One things is for sure, Australians are not happy at all with the government's latest big brother approach with "a number" of Aussies ready to protest in the streets according to a Media Man insiders.
A Media Man spokesperson said "Australians are pissed off at the governments latest Big Brother tactics. It is yet to be determined if the protests will turn to riots, but the mood in most newsrooms and suburbs about the issue is very angry".
Australia's are some of the most passionate human rights advocates on the planet, but also are some of the world's fastest adopters of new technology, gadgets and all matter of bells and whistles, so its a case of stay tuned to internet news for updates. As Australian media and gambling tycoon says "Internet is like electricity"!