Australian Media, New Media And Casino Wars – December 11, 2010
Published on:
Dec/11/2010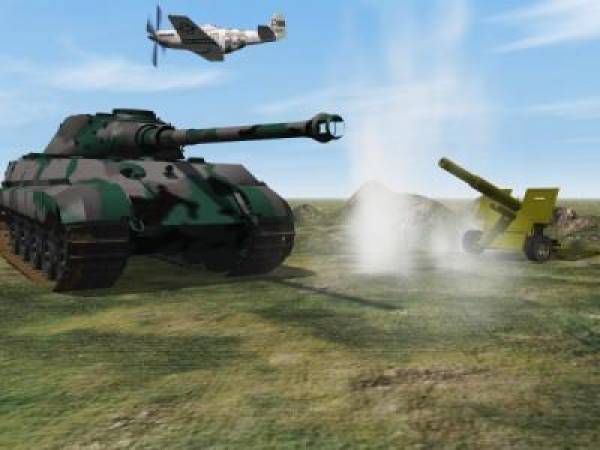 G'day punters, media, casino and gambling millionaires and billionaires, warmongers, politicians, super whales, media entrepreneurs, journalists, politicians... one and all. Today we revisit the Australian media, new media and casino wars, and as you will learn, there's some action pretty close to home. Media Man http://www.mediamanint.com and Gambling911 take bets, so to speak, on who will win the Aussie casino and media wars, as major Aussie players continue to jockey for position...
Ok readers, you've very familiar with Crown Casino (Crown Limited) VS Star City (Tabcorp Holdings), but let's get you further up to speed with Ten Network Holdings VS Network Nine...soon to be more well known in business circles at Nine Entertainment Co, as they get ready to hit the exciting Australia Securities Exchange (ASX).
Our friends at Ten Network Holdings are a tad busy talking down concerns of potential conflicts of interest arising among its expanded board, advising in no uncertain concerns that "appropriate protocols" had been put in place. A bit of an inside joke is if James Packer friend Sen. Stephen Conroy might be part of those "appropriate protocols". No, we're suggesting anything untoward, just saying.
Australia's best known Billionaires buddies Lachlan Murdoch, James Packer along with Gina Rinehart and Paul Mallam (WIN TV man) have joined the board of directors on TEN
They make up a solid 42% Ten's share registry. In another scoop of sorts, xx Ernst & Young world chairman Brian "How" Long, who had no public board experience prior to his appointment to Ten last July, is to be chairman. Money and clout do count for something, but you likely knew that already. 'Our Gina' knows it too, but more on her later.
Outgoing exec chairman Nick Falloon advised the meeting protocols had been put in place to deal with potential conflicts of interest among the impressive 11-member board.
Some concerns have been raised over Ten's continued independence, given Murdoch's interest in News Corporation and Packer's Consolidated Media Holdings, which each owning a sweet 25% of Foxtel and 50% of Fox Sports, a competitor of Ten's free-to-air OneHD.
"We have the appropriate board protocols in place and we will continue to provide a balanced and hopefully very successful news service into the future" Falloon said.
Fallon dismissed questions about the influence of the board.
"This company has a great record on editorial independence and I expect it to continue. Having had some experience working for billionaires over my lifetime their main interest is making money and I'm sure that is the same interest of all shareholders," Falloon said.
The group revenue increased by a modest 10% to $991.5 million with EBITDA increasing 38 per cent to $208.1 million.
The shares paid 11c in unfranked dividends in November and closed down .34 per cent at $1.485
Spreading Risk...
Sharing risk over a number of entities, and just having a "few irons in the fire", as the Aussie lingo goes, appears to be part of the overall strategy of Packer and Murdoch, and 'Our Gina', mining baron, not content with just having a media stake in Ten has now acquired approx a 10% stake in Fairfax Media.
In the spirit of fair play, we wish all Australian media networks and casinos well, but not too much good luck. It's all good fodder for the ongoing soap opera that is the Aussie media and casino wars".
Media Man Buys Shares In Ten...
Media Man director and founder, Greg Tingle, has today purchased a modest amount of Network Ten Holdings (TEN) shares.
Media Man director, Greg Tingle commented "We are very excited at our investment into Ten today. The company show tremendous leadership from the top down, and we have enjoyed positive dealings with them over the years. We think they represent some of Australia's, even the world's, best in the entertainment, sports and lifestyle programing, and our share purchase today is a real and tangible show of our support and confidence in the company. They are competing better than most in the Australian media landscape, especially in television and advertising, and have substantial assets and risk management across a number of verticals. We are very impressed and take a keen interest in both its television programing with hits such as Bondi Rescue, Bondi Vet, Oprah, MasterChef, News at Five, The Simpsons, Glee, NCIS, as well as their advertising arm EYE. Digital station OneHD has performed well, with it now being recognised as Australia's number one sports channel. Advertising arm EYE is also on the upswing. The addition of James Packer and Lachlan Murdoch to the board was a key catalyst for our purchase of shares, but its a decision based upon track record, compelling and quality television and value for money. We strongly believe that Ten will continue to be at the forefront of the Australia media and new media landscape, and will be driving forward areas such as gaming, lifestyle and digital convergence. The board's lines of communication with key private and government media identifies such as Senator Stephen Conroy also set Ten up for strong ongoing success. Media Man is keen to build upon our existing history with the Ten family".
Media Man business brands include Media Man International, Media Man Brand, Media Man Network, Media Man Canada, Casino News Media, Global Gaming Directory, Australian Casino News and Property News Media. Media Man covers over a dozen different business sectors and is primarily a media, publicity and internet portal development company. The founder, Greg Tingle, enjoys a background in sales and marketing of Pay TV, journalism, and has been a leading media agent and commentator since 2001. Media Man has enjoyed some b2b dealings with Ten over the years, the details of which are commercially sensitive in nature.
Gina Rinehart Delighted To Become Major Ten Network Shareholder...
Australia's richest woman, Gina Rinehart, has followed the lead of fellow billionaire James Packer, and snatched up Ten Network shares.
The daughter of ex mining king Lang Hancock became one of the network's major delighted shareholders last week when she bought around $165 million worth of Ten shares in the 12 days from November 10.
Ms Rinehart's $165 million buy-up gives her a very modest 10.01% stake in the company.
She purchased the lot of shares via her company Hancock Prospecting, of which she is chairman.
A Ten spokesman said the network was not aware Ms Rinehart intended to become a major shareholder and was only found out she had bought the shares when a major shareholder statement was lodged to the Australian Stock Exchange.
Ms Rinehart is the chairman of Hancock Prospecting and bought the 104,000 shares through her mining company.
Her major stakeholder notice came a month after Packer swooped line a Bondi Beach seagull on the stock in a whopping $180 million share raid to become Ten's largest shareholder, with an 18% stake in the company.
Packer is selling half of his Ten stock to mate Lachlan Murdoch, and whispers say the deal may have just happened, or is just a whisker away from going through.
Packer and Murdoch were promptly offered board positions after a blowtorch of media speculation was thrown on Packer's share jackpot.
Ten's chairman Nick Falloon agreed to resign from the Ten board about a fortnight ago to pave the way for Packer and Murdoch to become directors.
The BRW (Business Review Weekly) Rich List 2010 estimated Ms Rhinehart's financial wealth at $4.75 billion earlier this year. Oh, we thought we would just mention that she's rich in having enjoyed a big life also, one which is about to get much bigger, via media and political clout down under.
Network Nine's Gyngell Scraps PBL Media Brand Ahead Of Potential Float...
Fellow Bondi Beach resident, David Gyngell, has scrapped the iconic PBL Media brand and replaced it with Nine Entertainment Co ahead of its potential float. The Nine top dog announced the new name at the channel's 2011 program launch in Sydney last week.
The new brand is expected to resonate better with across the board - public, advertisers and potential retail investors ahead of the expected $5 billion-plus initial public offering of the television, magazine and digital group in 2011. The Publishing & Broadcasting Limited name is synonymous with the Packer family after the company was formed in 1994 through the merger of (the late) Kerry Packer's Nine and ACP Magazines businesses. 
"From today Nine Entertainment Co is our group's new title, new brand and new future. It will embrace Nine Television, Nine Magazines (through ACP), Nine Digital (through ninemsn, Carsales, Cudo and Sky News), and Nine Events (through Ticketek and Acer Arena) and thus draw together under one new banner all the outstanding people and vast assets of this great company."
So, its a war of sorts between Ten and Nine, but Packer and Gyngell remain adamant they are still close mates, and we think that's pretty cool, and could also be a good indicator that both gents have the work - life balance in check, as well as having the priorities right, war or not.
Oh, one last thing... Media Man purchased a modest amount of shares in Ten Network Holdings today, as a sign of support and respect to both gents and their respective companies. MM also look forward to becoming a happy shareholder in Nine Entertainment Co, should they float (on the stockmarket... not off Bondi Beach)!. 
Wrap Up...
Readers... er, punters, how did you like our report? Who will eventually win the Australian media, entertainment and casino wars? When will a true victor emerge, or will they continue to coexist? Tell us in the forum. 
If you have a bet, please bet with your head, not over it, and for God's sake, have fun.
*Greg Tingle is a special contributor for Gambling911
*Media Man http://www.mediamanint.com is primarily a media, publicity and internet portal development company. They cover a dozen industry sectors including gaming and offer political commentary and analysis.
*The writer owns shares in Ten Network Holdings, Crown Limited and Virgin.