Australian Gambling News: November 18, 2010
Published on:
Nov/18/2010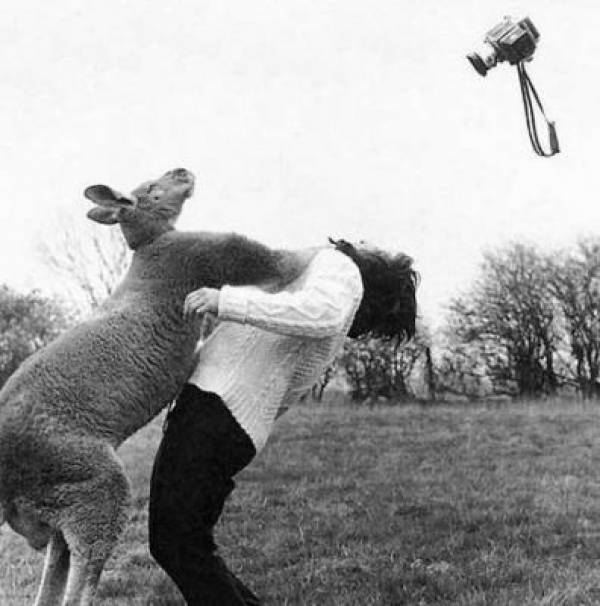 G'day punters, gamers, casino and media millionaires and billionaires, journalists, politicians and one and all. It's another jam packed report focusing on "down under" Australia. Gambling law, politics, regulation, pub pokies, safeguards, and a whole lot more. Media Man http://www.mediamanint.com and Gambling911 with the latest and greatest from Aussie land...
Armed Thief Steals Motorbike From Burswood Casino; 3 Day Crime Spree...
A gunman who led police on a manhunt earlier this year has admitted to robbing at least two outer-suburb businesses. Bradley Scott McConkey, 30, pleaded guilty to six charges, which included two counts of aggravated armed robbery, in the Stirling Magistrates Court today. The court heard that McConkey stole a motorcycle and a helmet from Burswood Casino on Friday, September 3, and then proceeded to strike a supermarket store attached to a Peak service station in Mundaring on the Sunday and a Nightingales pharmacy in Erskine on the Monday. The Rivervale man was in the company of Shayne Leslie McKellar, 32, who has indicated an intention to plead guilty to several charges at his next appearance before the Stirling Magistrates Court in December. McConkey stole $900 from a supermarket attendant after threatening them with a gun and $15,000 from three pharmacy staff. He crashed the motorcycle later that Monday in Munster and had to flag down a driver of a Toyota Landcruiser four-wheel-drive, who he threatened with the gun and stole his vehicle. The $50,000 vehicle was later found ablaze in bushland in Cullacabardee and had been completely destroyed by the fire. Police launched a widespread southern metropolitan search for McConkey, who was considered armed and dangerous, which resulted in him being arrested in Rivervale three days later. He was taken to Royal Perth Hospital for treatment for his crash injuries. McConkey will now be sentenced in February. Burswood Casino management and staff keep thinking of ways to make the premises safer, after a string of crimes on and around the venue in recently months.
Pub Pokie Law In Canberra Should Help 'Problem Gamblers'...
Aussie welfare organisations have warmly welcomed plans to reform poker machine laws in the ACT. The Government and the Greens party will join forces to pass laws requiring clubs to increase their community contributions. Part of the package will require clubs to increase the level of contributions to the community from 7% to 8%, with about $1 million going to a problem gambling fund annually. The cap on the number of poker machines will also be lowered, but we're not sure to what yet. Mike Zissler from Lifeline ACT says the measures are useful and will help address the problem gambling. "It is a social problem. Pokie machines account for about 75% of problem gamblers," he said. "We do have a large number of poker machines here in the ACT and we have the highest number per ratio per capita in Australia here, so we have a problem around poker machines. "We need to make sure our clubs are viable, they are community clubs after all. So I'm not advocating a cap that will constrain the clubs absolutely." Representatives of gaming clubs have reacted negatively to the plans. Jeff House from Clubs ACT says the changes have merit but clubs should not be vilified over gambling. "It's important to note though that the club industry have been supporting problem gambling measures since long before it became fashionable for politicians to tell the industry that they need to support problem gambling measures," he said. "Clubs ACT and its members have been giving $400,000 to lifeline to support problem gambling initiatives for many many years now and I think that needs to be recognised in all of this."
Tasmanian Government Won't See Tote Sale...
The Tassie State Government has again ruled out selling TOTE after Opposition questions about the repeal of legislation allowing a sale. The state-owned gaming business was withdrawn from sale last December. The Government had been trying to sell it for months but received no decent offers. Almost a year on Liberal MP, Adam Brooks, says legislation to repeal the TOTE's sale still has not been tabled in Parliament. "Is it the case that the Government has back-flipped again and retains a secret agenda to sell the TOTE?" But the Treasurer has been quick to rule out a sale, as has the Premier, David Bartlett. "We will not be selling the TOTE and I can absolutely give you a guarantee on that." The Opposition fears the Government could try again to sell the gaming business to help plug a growing budget blackhole. The Treasurer, Michael Aird, says legislation to repeal the sale will be introduced into Parliament next year.
How did you find the report today? Offer your opinion in the Gambling911 forum.
If you have a bet, bet with your head, not over it, and for God's sake, have fun.
*Greg Tingle is a Special Contributor to the Gambling website and proprietor of Media Man International http://www.mediamanint.com
Media Man http://www.mediamanint.com is primarily a media, publicity and internet portal development company. They also offer political analysis.