Australian Gambling, Entertainment And Media News
Published on:
Dec/23/2010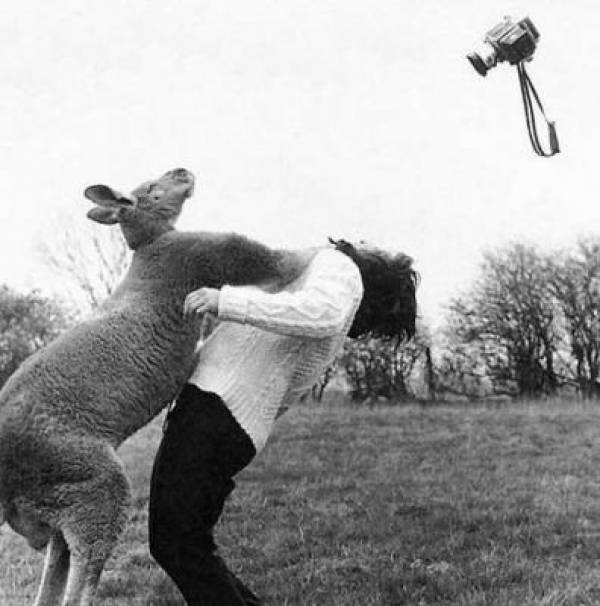 G'day again and Merry Christmas punters, casino and gambling millionaires, billionaires, entertainment news junkies, insiders, outsiders, politicians, journalists and everyone else. What a year it has been. It's just 2 sleeps before Christmas hits, depending upon where you live, but the cracker Aussie news just keeps coming think and fast. We thank you, the loyal readership for your custom this year, and we look forward to continuing to satisfy your desire for the best in gambling, gaming, casino, entertainment and sports news and information in 2011. Media Man http://www.mediamanint.com and Gambling911 with a Santa's sleigh full stocking of news. Ho Ho Ho!...
Aussie Rat-Pack Vice King Dies At 82; Secrets Of Australia Vice Dies With Da Man...
Former senior detective Tony Murphy, a king of Australian vice including the gambling and prostitution biz has died. Legend has is that he was once one of the most feared fit it and can do men in Sydney. By circa 2000 however has had assumed the position as the licensed operator of the TAB betting facility at Dunwich on Stradbroke Island, north east of Brisbane. Journey back to 70's as he was the law man now to cross, striking fear in the hearts of those who dared crossed him, and who, according to many who knew him, was the boss of corruption in a Queensland police force that was as rotten you could get. It was the landmark inquiry into police and political corruption headed by Tony Fitzgerald QC began in 1987 and concluded in July 1989, that resulting in the locking up of 4 National Party ministers as well as police commissioner Terry Lewis, and the charging of more than 250 other people, of whom 139 were found guilty. That's  lot of heads, crooked cops et al. All told, 30 coppers were charged with crimes, 36 charges of official corruption laid and 10 indemnities granted to corrupt senior police who were involved in protecting illegal casino dens, brothels and unlicensed bookmakers. Yep, crooks and cops has finger in all sorts of pie. One against whom a bush tucked bag of allegations were made but who was never charged after the Fitzgerald inquiry was 'Our Murphy', who retired from his position of assistant commissioner in 1983 after a "smashing" 38-year career. The Fitzgerald inquiry was told that Murphy headed what was known as "The Rat Pack": a trio of crooked cops who organised the standover and the "creaming off" of organised crime in Queensland. The Rat Pack comprised Murphy who was the tough as shoe leather boss man, detective Glen Hallahan and Terry Lewis. Some insider say they were basically the creme and puppet masters of the brothels, gambling dens and a range of other popular vice industries. Yet another chapter of Queensland's love affair with vice and corruption has been put to rest.
Aussie Gambling And Media King James Packer And Mining King Andrew Forrest Tag Team On Resources Investment...
It's not quite the bright lights of the Las Vegas Strip, or even Packer's Crown Casino, but Packer and good friend "Twiggy" Forrest have teamed up again, the last known tag match being our favorite GenerationOne indigenous employment initiative. Australian-listed Medical Corporation saw its shares surge 342.86% to 16c yesterday, after it announced it was to buy Amphion International, a private company backed by  Packer and Forrest, along with a $2.8 million share placement. Packer is also understood to be a shareholder in the Twig Meister's Fortescue Metals Group and as a vocal supporter of the mining king's Generation One program. Mining vet Miles Kennedy, the head of Amphion, will head up the new project, along with Medical Corp chairman Simon Lee, who has vast experience in the gold sector. Packer, Forrest, along with ex Multiplex director Tim Roberts, have supported the power play and will take up their full entitlement in the share placement, in a vote of confidence in the team finding a resource project. It is understood Medical Corp will soon change its name to reflect its new focus on the business of mining. The purchase of Amphion and the share placement would leave Medical Corp with about $12m in cash and listed shares to seek out a "suitable investment" in the resources sector. We wish the tag team will in their hunt for their next jackpot, and we might even pick up a shares soon, in yet another show of support in the Packer - Forrest dream team.
Aussie Casino And Media Tycoon James Packer And Media Boss Kerry Stokes Now Mates!...
Having spent years, if not decades, in a war for news media dominance down under, the families are now sharing luxury ski lodge digs over Xmas. We hear that The Packer's and their two juniors are heading to Beaver Creek in Vail Colorado for Christmas where they will be the guests of Seven Network big cheese Kerry Stokes. Stokes has been buying up properties in the luxury ski resort for years and has a world class penthouse in the region which will suit fellow billionaire Packer to a tee. Earlier in the year JP and Stokes clashed, when Stokes made a hostile raid on 'Our James' Consolidated Media Holdings, but both gents have moved forward. Packer has of course bought a large bite of Ten and insiders reckon there's will be plenty of sport to go around the Aussie media landscape, should it get split up from Ten's digital channel OneHD. Afterwards The Packer's will snatch a lend of a a boat and cruise up to the Bahamas. Packer family matriarch Ros has flown to Paris, France, to catch up with daughter Gretel for Xmas. Ok, that's you first lot of Xmas media celeb goss. Stay tuned.
Aussie Shane Warne May Focus More On Cricket And Poker; Love Life Suffers Blow; Twitter-Gate...
Love him or hate him (we like him lots, but not too much), Warnie is newsworthy. Mate and biz partner or the rich and famous, like James Packer, just to name one, has a thing for poker (and ladies). Warne's romance with British babe Liz Hurley has suffered a blow out. Hurley has apparently distanced Warne the leg-spinner's loose fingers (phone and other... satire) and love for hot women again led distracted him, says Murdoch's News Of The World. The 41-year-old legend reportedly pumped out more than 100 hot texts to a married 44-year-old Melbourne mother of two, Adele Angeleri, while he was courting Hurley. The pair met when Angeleri, who runs a shop across the road from Warne's office, allegedly approached him with a business proposal only to receive a string of propositions herself. The sexy text affair reportedly spun out of control when the woman's husband, lawyer Denis Angeleri, found out and stormed into Warne's office demanding to speak to him. The following day Warne is understood - alleged to have telephoned a not happy Angeleri in an attempt to keep the affair secret. Warne, who had reportedly told friends he wanted to marry Hurley, has not been his usually happy go lucky self on Twitter recently. "Still no sleep… so got up out of bed, now staring at the water here in Perth, sulking and feeling grumpy!! Need cheering up today!" Warne said in the early hours of Friday morning. Not even Australia's comeback in the Perth cricket Test could boost Warne's spirits. He also asked why "some people enjoy being nasty, it's good to be nice to." Media Man will be checking in with Warnie's Twitter for further updates.
Crown Casino Aussie Cricket Yarns And Gossip...
Cricket Legend Jeff Thomson hit the stage at Melbourne's Crown Casino in a shirt that Yankee ex politician and pro wrestling colour man, Jesse 'The Body' Ventura would have been proud of. Pink, yeah Pink! He also sported black pants, black tie and a lovely cream jacket, with his trademark mop of white hair hanging over his shoulders. Maybe he mas been watching too many re runs of WWE WrestleMania is its heyday or something. Anyway, on with the story... the 60 year old or so veteran was straight up at them Cricket Victoria luncheon, and let loose with some ripper quotes on the Pommie batsmen. Thomson had some words of wisdom for Australia's selectors ahead of the 4th Ashes Test commencing at the Melbourne Cricket Ground this Sunday. "Don't worry about a spinner. Just keep the quicks. I think we can frighten the s**t out of those blokes." Thommo got to trade sledges with old rival Colin Cowdrey on stage. Back in the day the story goes "Jeff Thomson, I've been dying to meet you". Ex England batsman David Lloyd, who suffered a nasty blow to the groin region thanks to a Thommo thunderbolt in the 1974-75 series. Hundred of guests laughed as they crossed to video footage showed Lloyd sinking to the turf in agony after been hit in the balls. Lloyd, dressed in a short-sleeved shirt and a tie, evened the score by sledging Thommo's dress last night. "You look like a bag of s**t," Thommo responded. Thommo was supportive of the Aussie side, that have been bad ass with the sledging of late. "It's all part and parcel of the game. "You are just trying to upset the guy's concentration. You're out there for six hours, you get bored sh*tless. You've got to say something." Known for his speed in the roaring 70s, Thommo was quizzed about reports that his 160 km/h bowling had now estimated at closer to 170 km/h. "They came out pretty quick. I hit a lot of sightscreens on the full. I wanted to be the quickest and scare shit out of everybody and I think I achieved that".
National Australia Bank Reduces Gamble On Tabcorp Shares...
Gamiing an gambling giant Tabcorp Holdings advised National Australia Bank has reduced its holding in the firm. Tabcorp advised in a statement on Monday that NAB had decreased its relevant interest in the company to 34,911,845 ordinary shares representing 5.097% of its issued fully paid ordinary capital. On December 6, NAB was listed as holding 45,655, 936 shares in Tabcorp, representing 6.67%. Tabcorp said the shares were sold on December 14.
Aussie Pub And Land Based Pokie Players Loose $2m Per Day!..
One armed bandit punters are set to lose a record $800 million this year. Nearly $2.2 million a day ($200.4 million) was lost between July and September, the third-highest quarterly loss in South Australian history. If punters continue at this rate, they will lose more than the record $792.6 million they fed poker machines in the 2006-07 financial year. The last occurrence that ore than $200 million was lost in a three-month period was leading up to smoking bans in November 2007. Since then, losses steadily have decreased, with pokes recording a 7-year low $729.4 million profit in 2009-10. Last September, the state and federal governments released the findings of two pre-commitment technology trials in SA. They showed the technology, which allows people to determine the amount of money they want to spend before gambling, may be effective in reducing the amount of money problem gamblers lose. South Australian Senator Nick Xenophon said the latest poker machine figures highlighted the urgency of implementing a national mandatory pre-commitment scheme. "Voluntary pre-commitment is a joke," he said. "What it does show is the technology can work, but the only way to do it properly is there has to be a mandatory all-in pre-commitment scheme." State Gambling Minister Tom Koutsantonis said South Australia was leading the nation with pre-commitment technologies. "This can empower individuals to take control over their own spending behaviour," he said. Yep, its man VS machine, citizens VS "big brother".
Nine Entertainment Company Continues To Get New Blood Pumped In...
Nine is doing its utmost to give the business every chance of hitting mega paydirt this year, with yet another shot of new blood into the ranks. David Coleman will lead Nine Entertainment's digital growth. David Coleman has been promoted internally to head up digital activities across Nine Entertainment, the recently rebranded PBL Media. Coleman, previously PBL's director of strategy, will retain his original portfolio. but adds good does of digital into the nex mix of cocktail. Nine Entertainment's assets include the Nine Network, ACP Magazines and joint venture with Microsoft NineMSN. Nine Entertainment CEO David Gyngell said "David brings great experience and understanding to our ever growing digital businesses, having worked in the Internet industry since the late 90s. That hands-on experience, and his runs on the board already with our group, make him the logical choice for the new role in what is a key growth area for Nine Entertainment Co." Coleman said "Our digital assets are the best in the Australian media sector, and we intend to build on them in the future. We see great opportunities to both grow our existing digital activities, and enter new categories. I am looking forward to working with David and the broader management team as we aggressively build our position in digital media." Coleman first joined the PBL family 5 years back. He now reps the firm on the boards of several group assets, including NineMSN, Rate City, Cudo and Sky News. Prior to joining the group, he worked like a demon at Internet companies Looksmart and dstore, as well as for one or two consulting firms. We wish Colman well with his ongoing career at Nine, part of Team Gyngell, an offshoot of what's know around Aussie media and gambling circles as the 'Aussie Gumleaf Mafia'.
Wrap Up...
Readers... er, punters, how did you like our report? Have you been naughty or nice, and what sort of Xmas present are you gambling on? Tell us in the forum. 
If you have a bet, please bet with your head, not over it, and for God's sake, have fun.
*Greg Tingle is a special contributor for Gambling911
*Media Man http://www.mediamanint.com is primarily a media, publicity and internet portal development company. They cover a dozen industry sectors including gaming and offer political commentary and analysis.