Australian Gambling, Casino And Entertainment News – December 26, 2010
Published on:
Dec/25/2010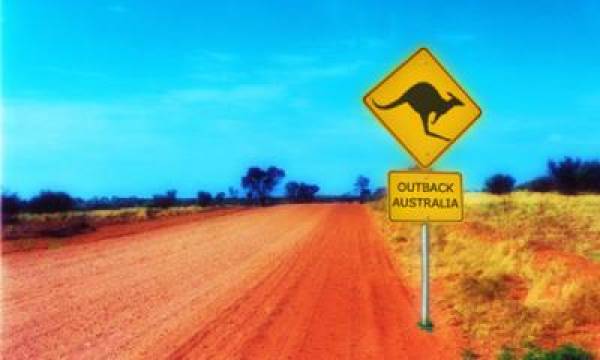 Season's Greetings punters, casino and gambling millionaires, billionaires, entertainment news junkies, insiders, outsiders, politicians, journalists and everyone else. The festivities continue to roll on, just as the news continues to be pumped out via our worldwide network. Media Man http://www.mediamanint.com and Gambling911 with yet more Aussie news to help keep your Santa's stocking full. Ho Ho Ho!...
NSW Smoking Up The ACT For Pub Pokies; Australian Gambling Smoking Wars...
The ACT's dolphin and whale size gambling firms tell us that they're losing cold hard cash to "cross-border alfresco" pokies and they demand a bigger tax cut to compensate their loss! Canberra's clubs, once thought to be a bit part of 'Sin City', taken over by Sydney, are hard at work lobbying the Government for a tax cut of upwards to $4.2 million a year, saying they are losing punters across the border to Queanbeyan where gamblers can smoke cigarettes while playing outdoor poker machines. It's well known that many gamblers like to smoke, and they are loving doing so in an outdoors environment. Got to keep the smoking gamblers happy we guess? Anti gambling and anti smokers are none to impressed, as the battle for minds on the gambling subjects continues to be red hot fodder down under. The ACT gambling operators put forward that regulatory changes to the industry in the ACT, including bans on outdoor smoking areas that rule out "alfresco pokies" on the ACT side of the border, make a tax cut of more than $4 million bucks "seem more than reasonable." The clubs desire to be able to establish a market to allow rich clubs to buy machines from smaller operators, a move that would overturn years of ACT out of date Government policy. Clubs ACT's hard line type list of "I Wants") to the Quinlan review of the territory's tax system states that the industry's revenue base has been declining for years and is now taking another a dive, news that pokie and gambling haters are relishing in. Gaming Minister Andrew Barr has been unavailable to respond on the industry's wish list as we go live to news. The clubs state that the present taxation system, which nets the Treasury close to $36 million annually, hits the big earners in the industry extremely hard, with well to do clubs contributing about 98% of the total tax take. The industry peak body has now suggested 2 business models for restructuring the tax arrangements, one that would result in a tax cut of $3.2 million and another that would result in a cut of $4.2 million. The apparent inability to compete with "all-weather poker machines" in NSW is cited in the submission as a key disadvantage. A Media Man spokesperson said "The ACT based clubs appear to have a case for a large tax break in this case. The situation may get worse before it gets better, as heavy rain is also forecast for much of Australia's east coast as we head towards the new year."
Pommie Paddy Power Scoops Up £86m For Aussie Sportsbet...
Just two days before Christmas Paddy Power increased the size of its bet that Aussies will keep gambling no matter how the cricketers get on. The Irish based company bought out the remaining 39% of Sportsbet, snatching total control of one of the biggest bookies Down Under. Paddy Power is paying A$132 million in cash and shares to secure the deal which is worth roughly £86 million. The UK gambling and spread betting industry has been expanding down under for a few years in the firm belief that the market can be better "exploited", more more softly, better serviced. UK mobs want a bigger slice of the Australia pie. Paddy Power purchased 51% of Sportsbet last year and negotiated options to increase its stake over time. Chief executive Patrick Kennedy described Sportsbet as "a cracking business". "The team has made great strides in marrying the best of both Sportsbet and Paddy Power," he said. "This is a good deal to acquire the remaining shares early, which will allow us to drive development and investment and secure full participation in the upside of the business." Paddy is funding most of the deal from cash in its large bank account and issuing about £12 million worth of new shares. A special dividend of A$8.5 million will be paid to Sportsbet shareholders. A Media Man spokesperson said "So, the pommies are doing more deals with the Aussies thanks to Paddy and it might be time for the Aussies to do more deals with the Yankees and Canooks, just to settle the score."
Cricket WAGS (Wives And Girlfriends) Get Blame For On Field Performance; Too Much Sex And Party Time?
Pommie captain Andrew Strauss was Scrooge like telling his team keep keep their minds on the game. Strauss' attitude came as he told his team to focus on breaking the Aussies in Melbourne's Boxing Day blockbuster cricket match. Stung by criticism that the arrival of players' wives and girlfriends soiled their "killer instinct" and contributed to Australia's series-levelling win in Perth, WA, Strauss demanded a full-on training day at the Melbourne Cricket Ground broken only by a short lunch at the team hotel. England's mindset was very different to Australia's jovial session followed by a lunch with their families inc WAG's at Crown casino. "In the past, the Christmas Day practice has been very light. We specifically made sure this was a normal day before Test match practice, and rightly so," hardliner Strauss said. "It is a big Test, our heads have to be firmly on the cricket. We will have a couple of hours off with our families and have a nice lunch, but we don't want to have any regrets thinking, 'Oh we should have prepared better for this Test match'. Was he meaning for players not to have too much sex or something? "I think we have ticked this one off the list. The guys are very determined, there is a good, steely atmosphere about the lads and we need to transfer that on to the pitch. We really want to make up for our performance in Perth and I am confident we will do that." Anderson followed a quick trip to Lancashire for the birth of his second daughter by delivering 46 overs in the Perth Test loss. "He had a bit of a niggle, but seems to have got over that. He's 100% fit and available for selection," Strauss said. Strauss revealed the in-form batsman Ian Bell, who has 213 runs at 71 this series, would stay at #6 while Paul Collingwood would be retained despite contributing only 61 runs at 15.5 this summer. "Paul is an experienced fighter and these sort of scraps bring out the best in him," Strauss said. He said patience would be the key to success on an MCG pitch with early moisture and dealing with a possible record crowd exceeding 90,000. "The general consensus is at the MCG that if you go too hard a bit too early you're going to be back in the hut, so we need to be able to adapt quickly to the conditions we encounter," Strauss said. "It's one of the highlights of your career, being able to play at the MCG in a Boxing Day Test. We intend to take the most of that." Gambling911 and Media Man wish both teams the best as today's game is set to kick off.
Tabcorp Jupiters Boss Quits Sunny Gold Coast For Auckland Casino Gig; Headhunted On Merit...
The mastermind who considerably helped snatch a $350 million revamp at Tabcorp owned and operated Jupiters Hotel and Casino has recently resigned. Stuart Wing, the MD at the Gold Coast gambling hub, has been appointed chief operating officer of SkyCity Casino Auckland, in the land of sheep - New Zealand. Industry and media buzz is that he was headhunted, after successfully securing revamps at both the Tabcorp owned Gold Coast and Jupiters Townsville and working in the tourism sector for more than a decade. In a statement sent to staff a few days ago Jupiters Casino parent Tabcorp said it would conduct an international search to find a replacement when Wing departed in 3 short months. Wing declined to comment as we go to press, but it is understood his transfer will also coincide with his wife having their first child. Sky City Entertainment Group's annual report states its Auckland operation has 2810 employees, 20 restaurants, bars and cafes, 660 hotel rooms, 1647 gaming machines and 110 gaming tables. It also owns other casinos in New Zealand, and in the Aussie cities of Darwin and Adelaide. The Jupiters website says it has 15 restaurants and bars, 593 guest rooms and more than 70 gaming tables and 1300 gaming machines aka "pokies". Wing was appointed to the Gold Coast in February 2008 and was previously the Jupiters Townsville GM and earlier headed up Tabcorp's international rebate business. This past October, Tabcorp announced an investment of $175 million at Jupiters Gold Coast but this month it said the investment would be increased to $350 million after it struck a deal with the QLD State Government. The investment includes a 200-room 5-star boutique hotel, 8 new restaurants and bars, 2 new night-life venues, new spa facilities, a beach club, a refurbished ballroom, an expanded main gaming floor and new private gaming room and VIP gaming facilities. We wish Wing the best with his new appointment. A Media Man insider joked "This Wing guy is amazing. Jesus, he would be a an awesome wingman to have on your team wouldn't he. Should add more fuel to the fire of the Australian and New Zealand casino wars".
Wrap Up...
Readers... er, punters, how did you like our report? Have you been naughty or nice? Did Santa give you what you had hoped for? Tell us in the forum.
If you have a bet, please bet with your head, not over it, and for God's sake, have fun.
*Greg Tingle is a special contributor for Gambling911
*Media Man http://www.mediamanint.com  is primarily a media, publicity and internet portal development company. They cover a dozen industry sectors including gaming and offer political commentary and analysis.