Australian Casino Wars: Strike Action Update!
Published on:
Oct/06/2010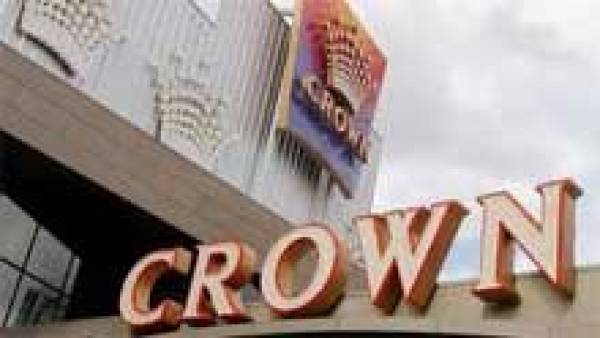 Australian and international pundits, casino billionaires, politicians... you know who you are! The world famous Australian Casino Wars continue with more industrial strike action.  It's enough to give 'Casino Jack' dreams or nightmares. Media Man and Gambling911 once again don the frequently used bullet proof vests and grab the baton and plastic handcuffs. Lights, cameras, action, strike!...
Melbourne's Crown Casino staffers are threatening to "walk off" the job during the hot Spring Racing Carnival unless a wage dispute is resolved pronto like.
Union mugs (satire) er...members voted in favour of taking "protected strike action" in a ballot count confirmed by powers that be at the Australian Electoral Commission on Tuesday.
The strike action was expected to take place before the Melbourne Cup on November 2, advised Jess Walsh, Victorian secretary of the Liquor Hospitality and Miscellaneous Union (LHMU).
Casino staffers, young and old - all comers, including super important gaming dealers and foodie and drinks staff have flat out rejected a wage increase offer of roughly 3.5% annually and changes that could end up costing experienced table dealers almost $5000 bucks a year. Ouch hey, but it might be just temporary pain, for a greater good, and fatter pay packet, if they get their way.
Union members want about a 13.5% per cent wage increase over 3 years, with protection for dealers' career structure.
Walsh said Crown's offer is roughly 11% over three years Insiders tip members may take 12.5% to save face, and get back to work.
Crisis talks were scheduled with Crown powers that be later this week to try to resolve the dispute.
"The strike is the last resort and we're hopeful that Crown will put an offer on the table. Then we'll be having discussions with members about where we go next. We'd be hopeful it (the dispute) was resolved well before the Melbourne Cup."
Walsh advised strike action would severely disrupt Crown Casino's operations during the busy time of the Spring racing carnival.
"Most Crown staff are irreplaceable, both in terms of licensing and training, and also experience and knowledge of the particular requirements of this casino," she fed to the press.
"It will be impossible to bring in outside replacements, who would not be qualified to work at this casino."
Crown spokesman Gary O'Neill advised Crown was confident its contingency plans were adequate to ensure the precinct continued to operate efficiently.
O'Neill said 4,448 employees were covered by the casino's Enterprise Bargaining Agreement (EBA) and only 19% of those voted in the ballot.
"Crown believes that the contingency plans it has in place are more than adequate to make sure not only that the property will continue to perform, but it will perform fully," he advised press.
"We'd prefer that this didn't happen but we think it's a very modest result for the union. We are more than capable of meeting any threat of industrial action."
Well folks, as they say, may the best team win. Punters, good luck on the slots and tables, and quick, grab a cold beer and hot and juicy t-bone steak while you still can.
More reading
Crown Casino Workers To Strike; Rumours - Star City Casino And Others May Follow Trend...
Insider rumors tip that they may be another kind of "strike", but that may be just heat coming from the readership of the likes of the very loud Media Man and Gambling911.
Media Man On The Record...
A Media Man spokesperson said "Regarding the talk of another kind of strike in the Australian casino sector, don't look too deep into it. Our journalist and correspondent friends are known for talking things up, mind you, stranger things have happened in the past like the casino shaft man, Ferrari thief man, and even a couple of bomb threats a few years back, so I guess anything is possible. We think the hard working staff might just get the pay increase, and hopefully it won't negatively effect the share price. Mr Packer's operation is still pretty much head and shoulders about the competition so it should still be fair winds, and let us not forget the Packer and Warnie X factor, so Crown will keep powering for the foreseeable future in any event."
Greg Tingle is a Special Contributor to the Gambling911.com Website and will continue to report on the looming Australia casino sector strike action