Australian Casino, Sporting And Gambling Round Up – January 8
Published on:
Jan/07/2011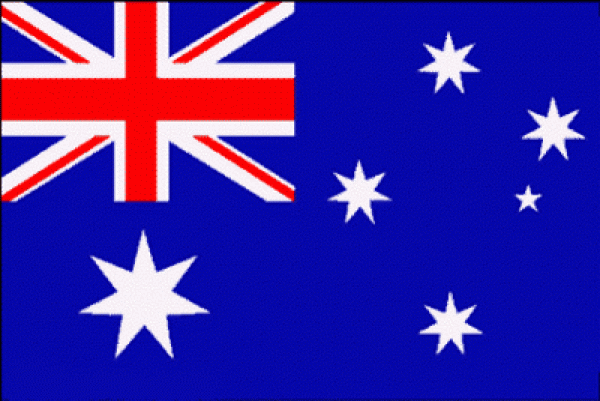 Punters, continuing to start the new right on the front foot, here's our jam packed bush tucker bag Australian gambling, casino and entertainment news report. After this you're bound to want to try lady luck at some casinos or at the races, but for the moment, get ready for new year's feast of news.  Media Man and Gambling911 continue to deliver the best in gambling, entertainment and sports news found anywhere on the world wide web...
Sin City Sydney: Star City Casino Wants 1000 More Pokies; Will Level Score With Crown Casino...
The Aussie Casino Wars are full speed ahead, with Star City looking to even the score more with competitor Crown Casino, chasing 1000 more pokies.  Star's revamp is to include more poker machines... that's the Xmas wish, and they are keen to keep improving as we head towards a Coalition government. If Stars Christmas wish comes to pass, it would bring Star City's total number of poker machines to 2500 - evening the score with James Packer's Melbourne based Crown Casino, as the battle for high rolling whales and dolphins continues. Opposition gaming and racing spokesman George Souris has been encouraging to date, not ruling out allowing the casino to up its quota of one armed bandits if, as is on the cards, the Liberal-Nationals are elected this March. Souris only yesterday clarified that he had had discussions with the casino on the issue, but no formal meeting as such. "I am not ruling out anything or ruling in anything. I have had millions of bloody discussions with Star City, some of which have been simply pointing out they are 1000 less (poker machines) than Crown." Star's spokesman Brad Schmitt advised a solid proposal would be presented to the Coalition once they won government. "We haven't put a proposal on the table yet," he said. "There's no formal proposal. We'll talk to him (Souris) after the election." Star City is hopeful it will finally have a chance of getting its prop approved after it was ruled out by Premier Kristina Keneally earlier this year. If a Coalition government gave the green light for the pokies increase, it would result in tens of millions of dollars in gaming tax revenue for government coffers. Star City is building an events centre which would hold about 4000 punters as part of a $575 million or so upgrade and was pushing the argument with Treasurer Eric Roozendaal earlier this year that money from the poker machines could help fund the $65 million events centre. Media and gaming insiders think he makes a valid point. Roozendaal is understood to have seriously considered the proposal but decided it would be too controversial. Ah, just another day in the life of the Australian casino wars.
Shane Warne's Warnie TV Show Get The Axe; No Hit 'Em For Six...
Warne's much-hyped turn as a television chat show presenter has been cut short, with Channel 9 dumping the series early. Five episodes of Warnie were originally expected to air, however Nine has shelved plans for the final episode, due to be shown tomorrow night. The show has struggled to find viewers since it first went to air on November 24. This was despite Warne getting the likes of James Packer, Sir Michael Parkinson, Dannii Minogue, Sting, Jeremy Clarkson, Susan Boyle and Coldplay singer Chris Martin to join him for a chat. The first show averaged a respectable 854,000 viewers nationally, but the second slumped to a dismal 486,000 and the third episode bounced back to 762,000. Channel Nine have axed Shane Warne's cricket-centric chat show Warnie, blaming the Australian cricket team's poor Ashes performance, dwindling ratings and Warnie's disconcertingly white teeth (except the last one). The network had already aired four episodes of the show and despite securing interviews with big name talent like James Packer, Michael Parkinson, Dannii Minogue, Sting, Jeremy Clarkson, Susan Boyle and Chris Martin, Warnie eventually fell to the programming guillotine with Nine deciding to axe the fifth and final episode, meant to air tomorrow night. "The reality is that the series wrapped up after the Melbourne Test and so there was no need for a show on January 6," a spokeswoman told the press. To make Shane Warne feel better I've created a composite of literally the worst sportsman-turned-television-personality Australia could ever produce...
Australia New Zealand Poker Tour Update...
The third season of the Australia-New Zealand Poker Tour, or ANZPT for short, is coming together A total of eight events are booked in, starting in February with a trip to Adelaide for an AUD $2,400 buy-in tournament from the 2nd to 6th. The event's field is capped at 200 runners. From Adelaide, the ANZPT crew will travel to the Burswood Casino for ANZPT Perth from March 23rd to 27th. The stop features an AUD $2,500 buy-in Main Event that, like the Adelaide event, is capped at 300 players. Following the sojourn to Perth, PokerStars officials will pack their belongings and head to Sydney, where the Star City Casino will host another AUD $2,500 buy-in Main Event. The Sydney stop is capped at a healthy 500 entrants. You can catch the marquee tournament starting on April 13th; it will crown a champion 4 days later. The fourth stop on the ANZPT Season 3 schedule is at the Jupiters Hotel and Casino for ANZPT Gold Coast. The AUD $2,500 buy-in event takes place between May 17th and 22nd and will reach capacity when 350 players have punched their tickets. Following the Gold Coast festivities, ANZPT Canberra will play out at Casino Canberra. The tournament takes place from June 10th to 13th and is the smallest event capacity-wise at 240 players. Three other ANZPT events are on the books for Season 3. However, PokerStars has not yet announced a buy-in or dates for ANZPT Queenstown, ANZPT Melbourne, or ANZPT Darwin. What is known is that the trio of tournaments will take place at the SkyCity Queenstown, Crown Melbourne, and SkyCity Darwin, respectively. The first stop in Adelaide features a 13-day festival of poker that includes 16 events starting on January 25th. The richest tournament on the docket is not the Main Event, but rather the AUD $4,000 buy-in Big Stakes Event, which will pan out on February 6th. The series features several strict regulations, including one regarding betting and raising. Text found on the ANZPT website explains, "Adelaide Casino is very strict regarding string bets/raises – it is recommend that players announce the amount of the raise or release all of the chips in hand over the line in one single motion." If you have an iPod or that sort of thing, don't bring it because the Apple ipod device will not be banned at ANZPT Adelaide due to government regulations. In addition, according to PokerStars, "If you act out of turn and the intervening player bets more, you forfeit your out of turn bet if you fold." In October, Danny "Brotha D" Leaoasavaii came away with the win in Darwin, the final stop of the second season of the ANZPT, and picked up AUD $57,000. ANZPT Season 2 Player of the Year Tony Hachem finished 10th in the tournament, adding another AUD $5,000 to his poker bankroll, and Billy "The Croc" Argyros also made the final table. For winning the ANZPT Player of the Year title, Hachem took home entry into four PokerStars Asia Pacific Poker Tour (APPT) events as well as either the 2011 PokerStars Caribbean Adventure Main Event or the Aussie Millions Main Event. Hachem logged 252 Player of the Year points during Season 2 and edged out John Maklouf, who accrued 233. Amazingly, the top 51 players on the ANZPT Season 2 Player of the Year leaderboard from  from Australia.
Here is the preliminary schedule for Season 3:
ANZPT Adelaide: Adelaide Casino
AUD $2,400 buy-in
February 2nd to 6th
ANZPT Perth: Burswood Casino
AUD $2,500 buy-in
March 23rd to 27th
ANZPT Sydney: Star City Casino
AUD $2,200 buy-in
April 13th to 17th
ANZPT Gold Coast: Jupiters Hotel & Casino
AUD $2,500 buy-in
May 17th to 22nd
ANZPT Canberra: Casino Canberra
AUD $2,200 buy-in
June 10th to 13th
ANZPT Queenstown: SkyCity Queenstown, ANZPT Melbourne: Crown Melbourne and ANZPT Darwin: SkyCity Darwin
Aussie Gambling Official Resigns...
A 2nd high-ranking public official has announced his resignation following the state election. Victoria's top gambling probity official, Peter Cohen, has resigned and will follow Emergency Services Commissioner Bruce Esplin out the door. Cohen has headed Victoria's gambling regulator for eight years and denied his decision to leave was linked to the state election result. ''It has got nothing to do with the change of government, I have been planning this for a few months,'' he said. Cohen said the gambling regulator required someone who could commit for the next three years with the planned merger of the gambling and liquor authorities and with major changes to Victoria's poker machine industry in 2012. He said he could not commit to remaining with the regulator until 2013. He said he had delayed his announcement until after the election to avoid politicising his departure. Mr Cohen said he was now likely to work as a consultant with the gambling industry in jurisdictions outside Victoria.
Did Boxing Great Manny Pacquiao Spend A Night At Star City Casino In Sin City Sydney?...
Manny Pacquiao, a boxing legend around the world as well as a congressman in his home country of the Philippines, is believed to be holidaying in Sydney. But unlike the extravaganza that accompanied Oprah, there is little fanfare with one of the world's best fighters. What we know is that Pacquiao, whose next fight is scheduled for May 7 against ''Sugar'' Shane Mosley in Las Vegas, had planned to visit Australia. After spending Christmas in Boracay, where he, his wife Jinkee and their children Emmanuel Jr, Michael, Princess and Queenie, rode banana boats and did some scuba diving, they boarded Japan Airlines flight JL-742 and left for five days in Tokyo, with the wish of seeing Disneyland, before flying to Australia to see in the New Year. "We need to take a longer vacation to make the kids happy," Jinkee said before the family left Manila. ''Their father had been busy for the past months, but it is well worth it because we'll be spending long vacation with him.'' There was a reported sighting at Star City Casino - but so far attempts to find the holidaying superstar have been met with a jab to the ribs. The Philippines-Australian Community Foundation, which had attempted to bring Pacquiao to Sydney previously, was guarded and said its chairman Manny Villon was out of town. The Philippines Consulate was closed due to the public holidays, and after hours help suggested calling another day, while Star City staff said they had no record of any Pacquiaos staying there. His adviser Mike Koncz, who has accompanied the boxer on his trip, has stated that Pacquiao, the first boxer in history to win 10 world titles in eight different weight divisions, is due to return to the Philippines on January 10. Let's hope for a good, clean fight, and one that punters get there money's worth.
Readers... er, punters, how did you like our report? How did you see in the new year? Tell us in the forum.
If you have a bet, please bet with your head, not over it, and for God's sake, have fun.
*Greg Tingle is a special contributor for Gambling911
*Media Man http://www.mediamanint.com is primarily a media, publicity and internet portal development company. Gaming is just one of a dozen sectors covered
*The writer owns shares in Crown Limited