Australian And Asia Pacific Gambling Tycoon News: February 1, 2011
Published on:
Feb/01/2011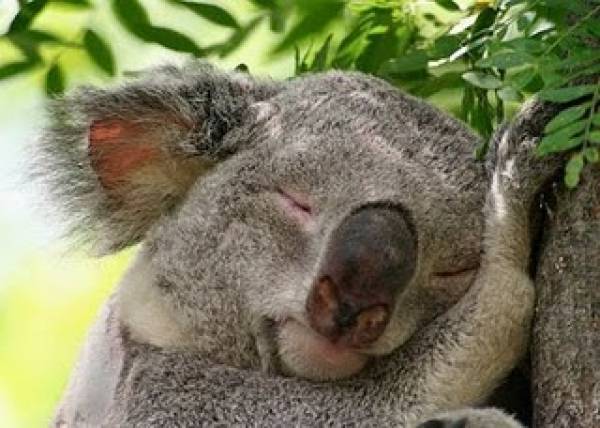 G'day punters, journos, high rollers - casino whales, gambling millionaires and billionaires, entertainment news junkies, media tycoons, politicians, insiders, outsiders, ... one and all. You know who you are. Today we take a close look at what's news in the world of Australian and Oriental casino and media whales. We've got James Packer, Rupert Murdoch, Stanley Ho and more. Media Man http://www.mediamanint.com and Gambling911 probe some of the main movers and shakers in the region with a report that is right on the money...
James Packer; Australian Gambling's Favorite Son...
We like him, and so should you. He is the ever rising gambling and media powerhouse of the Asia Pacific region, and Australia's undisputed casino king. Yep, he's 'Our James'. Yeah, we are shareholders in Crown Limited and Ten Network too, but we've always been up front about it. What's news with Packer? Glad you asked...
Packer Earnings?...
James Packer: the executive chairman of Crown Limited was valued at $4.1 billion by Business Review Weekly last year but drew no directors fees from the casino company or Consolidated Media Holdings. It was his old man Kerry, who started the initiative. Crown offered up JP $112 million of dividends in 2010 whilst CMH provided $46 million so we guess a salary is not required when you have an annual income of $158 million.
Stanley Ho (Update)...
More Twists And Turns In War For Casino Tycoon's Millions...
Family members involved in a dispute with unwell casino mogul Stanley Ho over ownership of his gambling empire said he has dropped his lawsuit against them, but a law firm representing the billionaire denied it Monday. It's yet another twist in a family feud that erupted last week over who will control Ho's stake, worth about $1.6 billion, in his casino company in Macau, the world's most lucrative gambling market. Ho, who was hospitalized for seven months after reportedly undergoing brain surgery in August 2009, has 16 surviving children by four women he calls his "wives." The unfolding drama highlights a power struggle between different branches of the family for control of his casino empire. The families of Ho's second and third wives said late Sunday that Ho "does not see any point" in going through with the legal action filed last week, which alleged that the shares were improperly transferred from Ho to them. The two families released a letter written in Chinese purportedly signed by Ho in which he said that he is dropping the "unnecessary steps of legal procedures," which he had taken because of a recent lack of understanding and communication. But law firm Oldham, Li and Nie said it is going forward with the lawsuit, saying Ho confirmed his wishes to "take all available action" to ensure that his assets are divided equally among the families of his four wives. "His wishes are to continue to pursue this matter," senior partner Gordon Oldham said in comments broadcast Monday on a local cable television news channel. The controversy erupted a week ago when Hong Kong-listed casino operator Sociedade de Jogos de Macau announced that Ho, who owns roughly 18 percent of the company through a series of holdings, transferred the stake to his third wife and five children from his second wife. Oldham said Ho believed the transfer was improper, while the family members released documents they said proved he agreed to it. Oldham then filed suit to reclaim the assets. At one point, Ho appeared on television with his third wife and one of their daughters to say he was dropping the suit. But Oldham said Ho told him later he was pressured into making the statement.
26th January 2011...
Billionaire Stanley Ho has accelerated the handover of his Macau casino empire to his family, including his son Lawrence, a partner in the Melco Crown Entertainment joint venture with James Packer. Ten months after leaving hospital, Mr Ho, 89, has given a 31.7% stake in Sociedade de Turismo e Diversoes de Macau (STDM), the parent company of Asia's largest casino operator, SJM Holdings, to two companies owned by members of his family. SJM shares fell sharply after the announcement in Hong Kong on concern the transfer may affect decision making at the casino company. Mr Ho, who held a gambling monopoly in Macau for four decades until 2004, was discharged from hospital last March after seven months and two operations. "He's been the real strength," said Andrew Sullivan at OSK Securities Hong Kong. "Now, instead of dealing with Stanley, you may deal with a lot more people. It introduces a huge element of uncertainty in what is already a cut-throat business." SJM stock closed 4 per cent lower at $HK13.80 ($1.78) after earlier falling nearly 9 per cent. The stock had more than tripled in the past year. The stake in STDM will be held by a company called Lanceford. Action Winner Holdings will hold a 50.55 per cent stake in Lanceford and Ranillo Investment will have 49.4%. Action Winner is owned by Mr Ho's third wife, Chan Un-chan, and Ranillo by Mr Ho's children Pansy, Daisy, Maisy, Josie and Lawrence. "Stanley Ho is getting old," said Victor Yip, an analyst at UOB-Kay Hian. "(This) is part of his plan to distribute his wealth to family members. SJM's daily operations are already handled by Ho's assistants." SJM has a market share of 32.6% in Macau, the world's biggest gambling hub and the only place in China where casinos are legal. Melco Crown, a joint venture between Lawrence Ho's company and James Packer's Crown, has a market share of 11.7 per cent. SJM runs 20 casinos in Macau, including its flagship Casino Lisboa. Casino revenue in Macau could rise to $US30 billion this year as visitors from mainland China increase. Last year's rise of $US8.6 billion is 50% more than the total revenue for the Las Vegas Strip for all of 2010.
Gambling And Media Man Pay Packets Of Aussies (and Murdoch Senior)...
Bruce Mathieson: the 25% owner of the giant ALH pokies JV controlled by Woolworths aka 'The Fast Cash People (satire) is valued by BRW at $1 billion, but the retailer has declined to reveal what, if anything, the pokies king is paid to run the operation.
Rupert Murdoch & sons: BRW does not put a price on RM because he is actually a US citizen, but his family's controlling stake in News Corporation is worth roughly $5.5 billion and carries no debt. The News Corp executive chairman was paid a total of $US22.72 million in 2009-10, down a tad from a high of $US30 million in 2007-08. Rupert's youngest son James Murdoch pocketed $US10.3 million last year, but at least this was down from $US17.1 million in 2007-08.
Lachlan Murdoch: Elder son Lachlan Murdoch is now a non-executive director who snatched US1.8 million in 2009-10 thanks to an adjustment to his severance package, so the total salary take for the Murdoch family was a sweet $US34.8 million. Just imagine what other benefits come with being a Murdoch!
Gina Rinehart: she (not he) is the mining heiress (she's not that keen on the tag) is valued at $4.75 billion but her only public board followed on from the purchase of 10% stake in Ten Network Holdings last year. Ten advises that the board is yet to determine what, if anything, billionaire directors such as James Packer and Gina Rinehart will be paid. At least it's not a "No Way". The other non-executive directors averaged about $90,000 in 2010, which is chicken feed for the likes of 'Our Gina', yeah, she gets a lovable nickname too. Welcome to the inner fold GR!
James Warburton And Friends...
Nine Questions Ten Board Of Directors Advertising Figures...
The Nine Network's managing director Jeffrey Browne has written to the board of Ten Network Holdings, in a bid persuade the broadcaster to reverse its decision in pulling out of free-to-air television's revenue share figures. According to The Australian, the request will be considered by all board members, including the recently appointed James Packer, Win Television owner Bruce Gordon, and mining executive Gina Rinehart. Together, they have the power to override the decision made by Ten's chief executive Grant Blackley. Ten withdrew from the collection of data in July, citing "serious concerns regarding the accuracy and allocation of metropolitan commercial television revenue data". "The reason for our decision was detailed last year and our position has not changed," a Ten spokesman said. While accountancy firm KPMG Australia collects television advertising revenue, it does not audit the figures. Ten executives believed that Nine, who flatly deny the suggestion, overstated revenue for clients dealing directly with the network. Last year's figures released by Free TV Australia, showed that Ten's share of the television advertising market fell well short of Blackley's 30 per cent forecast. It instead positioned third with 28.9 per cent, well behind Nine on 32.2 percent and market leader Seven on 37.9 per cent. The three commercial networks rarely see eye-to-eye on television ratings or revenue. Television ratings reports, which were released at the end of the 2010 survey period, saw each network quote figures against differing benchmarks in order to highlight their performance. Each network claimed victory, but results depended on how they measured success in a changing television landscape. Meanwhile, in what could be described as a rarity, Seven and Nine appear to have agreed on the issue. "The debate about performance would be far more objective if all networks submitted to the decision of...KPMG," said Browne. Similarly, Seven's chief of sales and digital officer, James Warburton, said, "It's a shame not to have an official industry number." But it wasn't long before the rivals were back arguing over the final results, with each network preferring different research houses. Nine's provider leaves out figures for direct bookings, whilst Seven's provider Adex does not include coverage for digital multichannels. True to form, both networks went on to claim a dominant performance in the 2010 ratings race, seemingly forgetting about Ten in order to take another shot at each other.
*Greg Tingle is a special contributor for Gambling911
*Media Man http://www.mediamanint.com is primarily a media, publicity and internet portal development company. Gaming is just one of a dozen sectors covered.
The writer is a shareholder in Crown Limited, Ten Network Holdings and Virgin