Australia To Get Sports Stadiums Branded By Gambling and Gaming Companies
Published on:
Jan/15/2011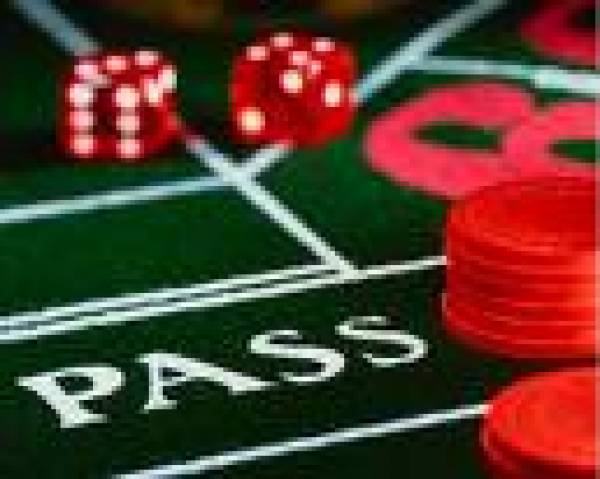 G'day punters, journos, high rollers, sports news, entertainment news junkies, politicians, insiders, outsiders... one and all. Today we probe the situation where a number of Australian sports grounds could soon be named after gaming and gambling companies. How do like the sound of Betfair Stadium, Centrebet Park and PartyGaming Cricket Ground? Don't laugh, this type of scenario is on the cards, with local gaming brands likely the first to pounce, followed by international powerhouses. Media Man http://www.mediamanint.com and Gambling911 with another ground breaking news report from the land of world class casino, media companies and sports arenas...
Australia Will Get Gambling Arenas; Aussie Aussie Aussie; Oi Oi Oi...
With Australia being in the world's top 10 gambling nations, it shouldn't shock or surprise that we're tipped to soon have a number of sporting arenas and grounds named after gambling and gaming companies, both national and international brands. Yep, money will talk where B.S sometimes walks.
James Packer's Betfair is understood to build upon their Betfair Park branding, Europe's PartyGaming is keen, and currently Centrebet looks to be leading the charge, with many insiders saying its a case of when, not if, for the household name brand.
Centrebet already has significant branding, thanks in part to a swag of TV and online adverts, plus who can forget the Centrebet branded part of Network Nine's 'The Footy Show'.
The gambling companies already have a number of key targets, and many cash strapped and / or cash handy NRL team and home grounds are near the top of the hit list.
For instance NRL team, The Penrith Panthers, are seriously considering having their home stadium named Centrebet Stadium. We kid you not punters.
If the deal goes through, they will make history becoming the first major Australian sporting team to snatch a betting firm as the naming-rights partner for a playing venue.
Horse Racing already has some naming rights deals with tracks and in the mix such as Betfair Park and then you have races named after gambling brands such as the Lasseters Cup, Lasseters known for its hotel - casino up in Australia's top end.
The forecast Betfair deal comes as a police  continue to probe the NRL gambling scandal that from last season following a number of "irregular" wagers was picked up in the Canterbury Bulldogs VS North Queensland Cowboys match up.
The Panthers, Centrebet and a swag of gambling companies, have rather pissed off the gambling and gaming haters, who continues to get organised into lobby groups.
A Media Man spokesperson such "Many people in and out of news media and gaming, the general public, are starting to get really pissed off at the gaming, gambling and sports betting haters. The bible bashers. Who do they think they are trying to push their beliefs onto others. Many Australians just love a punt, and that's the way it is. Some of the gaming haters have strong ties to church groups and there appears to be some sort of brainwashing system going on. They keep discussing the 'evils of gambling'. I mean, seriously, come on. People know not to over-do it on on the slots, sports events, poker and the like, but the haters keep trying to be the thought police. Gambling companies in Australia have a very high focus on responsible gambling with warnings everywhere. It's great to see the gambling and gaming industry place so much focus on safe better. The sports stadiums will be great for business, , but no one is forcing anyone to have a bet. It's a personal decision, as it always has been. 2011 is going to be a very exciting year for punters, especially those who like to have a bet of sports matches, and television and online website portals and brands will bring it all together nicely".
Back to the first prime target #1...The modest 22,500-capacity sports ground, owned by Penrith City Council, was in a past life known as CUA Stadium. What's up is that the club's contract with the Brisbane financial services company has expired, and negotiations between Panthers, the footy club and Centrebet have been taking place, even prior to Christmas about renaming the stadium. Other clubs and stadiums have also caught the buzz and are opening chequebooks and crunching the numbers.
The first of its kind business agreement between the club and Centrebet is just about a done deal, and ink is expecting to try on contracts sooner rather than later, possibly within a fortnight. An exciting, if not controversial type of announcement is fully expected by the Panthers in the coming week. Sports and gambling commentators are quick to point out that Penrith already has ties to Centrebet, the gambling brand being lit up across the top of the video screen at the stadium. This kind of exposure has also been very good for their mobile - hand held device sector.
Anti-gambling campaigner Senator Nick Xenophon is especially unhappy with the development of the gambling branded sports stadiums in Australia. He went on recent with:
"How can a footy code currently embroiled in a betting scandal possibly allow a stadium to be named after a betting agency? There was a time when rugby league was all about the game. Now it's all about the odds, and that is ruining the game".
Over the last couple of years the NRL (and AFL) has watered down its laws and regulations relating to clubs' deals and partnerships with gambling - sports betting firms, allowing them to be branded on footy jerseys for a virgin time. Cronulla Sharks have sponsor PokerStars (.net) on their jersey sleeves while cashed up Manly Sea Eagles are tipped to have Centrebet's signage on the back of their jerseys this season after a widely reported $1 million plus deal with the Northern Territory based betting outfit announced just before Christmas. Yep, it looks like a few clubs and stadiums will be getting their Christmas presents and will have lots to celebrate, while the gambling haters will be spewing in Grinch like fashion.
The National Rugby League of course also has corporate ties with TAB Sportsbet, and is understood to snatch a 5% "product fee" via the company's rugby league betting profit.
NRL spokesman John Brady advised he would not comment on individual clubs' sponsorship agreements but maintained there was no concern about the prospect of gambling agencies assuming naming rights for the game's venues, at least from his take on the situation.
"It's an area that was relaxed last year. As such there are a number of betting sponsorships that are available to clubs in terms of jerseys and other opportunities," Brady said.
He advised any and all betting firms involved with the NRL via sponsorship of clubs were made to sign "integrity agreements" to ensure transparency.
The majority of NRL clubs now have corporate deals with betting agencies. Centrebet sponsors five teams: Penrith, Manly, Parramatta, St George Illawarra and North Queensland. "Comon' Betfair and PartyGaming, pull you're finger out", a Media Man sports journalist was overheard shouting when he found out the news of Centrebet's ongoing infiltration of the sport.
Penrith's stadium pending name change has been intertwined we understand by some to the financial problems that have hit the football club's parent body, Panthers Group.
The licensed club is no longer quite the licence to print money as it was in the 90s Some audited figures about to do public by the conclusion of the month are expected to show black and white confirmation of a Murdoch - News Limited news story of last February that said Panthers were due to report a rather embarrassing net loss of $11 million bucks.
Panthers are not afraid to speak on the record about their on and off field performance, which has seen better days.
Ric Simpson, Panthers Group chief exec since last July, said a culture change and "renewal of process" across Panthers clubs had improved their situation. Analysts question that was a PR line or absolute truth. Mind you, we don't blame club for trying to focus on positives. "We're probably looking at reducing that loss by somewhere in the order of $8-$9 million," Simpson said.
A Media Man spokesperson said "At this stage of the gaming the overseas trend of seeing sports groups and football teams pick up sponsorship and strong branding for gambling, gaming... sports betting companies looks to be moving full speed ahead down under in Australia. Centrebet might become the Bwin of Australia. PartyGaming is said to be currently crunching numbers to see if an Australian sports ground deal is viable. They already have a Aussie Millions former champion sponsored by their poker brand and a couple of Aussie poker players signed up, so anything is possible. James Packer's Betfair, a direct competitor of Centrebet is not likely to take the situation lying down either. Betfair is 50% Packer owned and wants to keep building their sports betting brand, as well as opening up many online casino games in Australia, poker and more. Could an Australian sports stadium ever be known as PartyGaming stadium or WPT Stadium? Not overnight, but never say never, stranger things have happened. It's all going to add a lot of money into the game and business of sport and entertainment, and already our firm is starting to experience some positive spin off benefits. It's all very exciting and profitable".
Shane Warne; Cricket Great And Poker Celeb Wants To Help Australian Flood Disaster Efforts; Warnie Birth's A Non Hair Brained Idea And Hits The Phones...
Ausssie cricket test legend Shane Warne has been hitting the phones to his entertainment, media and sports world friends and associates, wishing to support plans for a cricketing 'Big Day Out' that may raise as much as $20 million bucks for those effected in the Australian floods, primarily effecting Queensland banana benders.
The news of the Queensland's flood disaster journeyed across to Britain... Pommie Land, and ex fast bowler Darren Gough expressed his significant interest in playing in a Legends Charity Twenty20 match at the Melbourne Cricket Ground later this month.
Warnie once again took to Twitter like a duck to water and basically offered his services to an Australian Legends team that may also include Glenn 'Ow Ah' McGrath,
Adam Gilchrist, Matthew Haydenand Darren Lehmann.
The Pommie team would be almost certainly captained by Michael Vaughan, with Gough and former Test all-rounder Adam Hollioake also confirming their availability less than 48 hours ago.
Warnie then contacted Network Nine boss David 'Gyng' Gyngell and event promoter Michael Gudinski to ensure maximum exposure and benefits for the proposed event. Warne was also involved in talks with Cricket Australia boss James Sutherland.
Cricket Australia could ratify an Australia-England Legends Twenty20 showdown within days, with Warnie hoping Gudinski can transform the day into a cricketing festival by presiding over a post-match concert.
Australia does have a solid track record for raising big bucks when the right group of people from entertainment, media, sports and business are brought together. Cricket's last charity match, for Victoria's Black Saturday bushfire victims back in 2009, raised more than $20 million. James Packer's Crown Limited and The Salvation Army also helped raise towards a million dollars for the bushfire appeals. As a nation Aussies from many walks of life are able to bond together when the going gets tough, with Mother Nature hitting the Aussies for six and then some over the past week.
The proposed fundraiser could be staged before the England-Australia one-day international on January 30 for example.
A Cricket Australia spokesman was able to confirm planning for the Legends match was under way and offered "It's early but we're looking at co-ordinating a Legends match. We're still to nut out details but James Sutherland had has a chat to Shane (Warne)," the spokesman said. "There will be a series of things leading up to that match that we're going to be doing. We think the Legends match is a great idea so we're working out ways to benefit from that enthusiasm for the people of Queensland. All funds will be going straight to the Queensland Premier's Fund appeal."
Packer, Warnie, Murdoch (both of you sirs), Gyngell and Turnbull and a few others - you're throw of the cricket ball and dice!
Take the time to research and learn games before placing down money
Media Man, Casino News Media and Gambling911 are website portals. Not casinos as such, however are recognised as world leading websites that cover the sector and act as central points to games, news, reviews and more.
Readers... er, punters, how did you like our report?  Tell us in the forum. 
If you have a bet, please bet with your head, not over it, and for God's sake, have fun.
*Greg Tingle is a special contributor for Gambling911
*Media Man http://www.mediamanint.com is primarily a media, publicity and internet portal development company. Gaming is just one of a dozen sectors covered