Australia Casino Wars Examined
Published on:
Nov/04/2010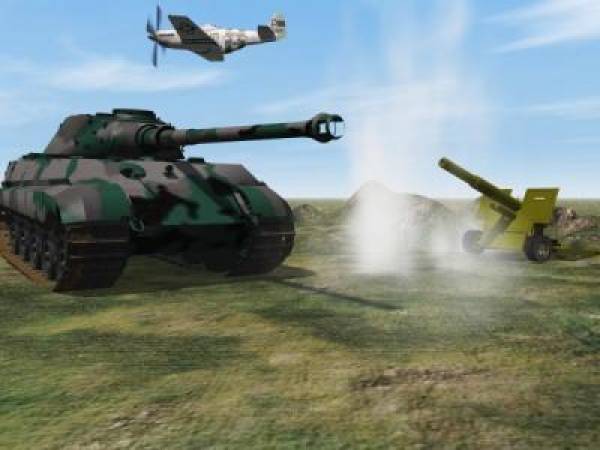 Punters, entertainment and media news junkies, casino and media millionaires and billionaires, and one and all. With all the talk of the Australian media wars, we thought we would explain a little more about what they are today.
The main "war" at the moment concerns the Australian television landscape, with James Packer buying up big in Network Ten shares. Some insiders say Packer's but into Ten has more to do with online gaming and gambling than one might otherwise think. Packer historically was much closer aligned with Network Nine Australia, of which his late father owned and run, and where his long time mate and associate, David Gyngell works. Media Man http://www.mediamanint.com and Gambling911 offer up the latest on Packer VS Gyngell, and much much more on the famed 'Australian Media Wars'...incoming!
In simply terms the Australian mainstream news media landscape consists of the following mains groups:
Television, print (newspapers and magazines), radio, new media, internet / new media, and the "what will they think of next"? / others sector.
In this feature we will mainly focus on television (commercial TV), to a lesser extent pay TV (Foxtel, Fox Sports - Premier Media Group etc), and the internet, which is part of the convergent media sector. Media Man is more a convergent media company, having a number of website portals (but not owning a TV station, radio station or print publication) to help give you an idea.
David Gyngell, Packer Mate And Rival Running Things At Network Nine and PBL Media
Gyngell's rise from the Network Nine Network to running its parent, PBL Media, tells us a few telling lessons. He's extremely well-regarded by its owners (private equity firm CVC especially, which is understood to be looking to float the company on the stock market, but that date is speculation. It confirms that he's not going to be poached to run Network Ten once the share raid on its share register has settled. It once again is a wake up call for everyone what a turbulent media world is in Australia.
Gyngell is a long time friend of Packer. Packer used to be his boss at Nine but now holds 18% of Network Ten, and a half share of Consolidated Media, alongside Kerry Stokes' Seven Media Group, which has a quarter. ConsMedia has a small stake in PBL Media, a quarter stake in Foxtel and half of Fox Sports, as does Packer's other business mate, Lachlan Murdoch, in his capacity as a director of News Corp, which also just happens to own one of this down unders' 2 major newspaper groups. Murdoch's private company holds 9% of Prime television, and he is now its deputy chairman, and half of Nova's holding company, DMG Radio. As well as his responsibilities in running Nine, as chief of PBL Media, Gyngell also runs NBN Television, ACP Magazines and has a say in NineMSN, Ticketek and Sky News...which is a joint venture between PBL, Seven and British Sky Broadcasting, which is controlled by ... News Corp, now making a bid for full ownership.
Are you following?
Should Murdoch buy half of Packer's stake in Ten, its register will be dominated by a trio of two billionaire media moguls...Packer and Win Television's Bruce Gordon...and the son of one. Gyngell's elevation also shows us how competitive commercial television might be next year. Cricket tests - 20 / 20s, football codes and Aussie drama are just some of what's on the Aussie TV menu. PBL chief executive Tim Parker, who's also a partner at its private equity owner CVC, thinks Gyngell is the man to take the moguls on! Last night's statement said: "We are thrilled to have the best media executive in the country to lead the business.
The Nine Network, including Channel Nine and the Go and GEM multi-channels, are in the ascendancy in an enormously competitive environment. The performance of Nine is a credit to David and his team." Television is about to get even more competitive if Ten's news strategy weathers the storm of the Packer-Murdoch attack and it wins at least some of the audience who have traditionally switched off Ten at 5.59pm once its news is over, to watch some more on Channels Seven and Nine. With the departure of current PBL chief executive Ian Law, Gyngell's elevation is also a reminder of how critical television is to PBL's performance.
Australian TV Industry On Fire Thanks To Packer, Murdoch Jr And Gyngell...
In the fast paced tech changes affecting how news and entertainment is delivered to your television, computer and wireless watsy, there is clearly a threat to the old way of doing business. But generational change is also happening now. David Gyngell, 44, now takes the lead of one of Australia's biggest media concerns, PBL Media, owner of the Nine Network.
No longer in the hands of the powerful Packer family, PBL Media was acquired from 2006 to 2008 by private equity company CVC Asia Pacific. Its board has elevated Gyngell to chief exec because it sees him as the best man to help sell the company to investors in an expected $5 billion stockmarket float next year. Gyngell's best mate, James Packer, 43, last month spent $280 million buying an 18% cent stake in Ten and wants to revamp the network's internet strategy to make better use of the opportunities emerging. He has been keen to install Paul Bassat, 42, who co-founded the successful job search firm Seek. Bassat and his brother, Andrew, have built a $2.4bn online employment and education empire in the past decade.
Lachlan Murdoch, 39, is also eyeing a co-investment in Ten. The investments are a sure sign of confidence in traditional media that was not thought of a year back. The changes are rapid. Packer has said privately to friends he has been surprised by the success of the new multichannels Australians can access on their TVs and that have attracted new advertising. Newspapers, such as The Australian, are launching across new platforms such as the iPad and new revenue streams are opening up. The last great boom of technology in media and communication companies was in swing a decade ago. How was that for a bit of a history lesson.
Network Ten Loves Internet; Visa Versa...
Packer is thinking about  Ten's news and online strategy, but Ten exec are also considering a strategy when it comes to the web. The network, which recently inked a deal to use MCM Entertainment's video platform movideo to play video on its website, typically divides full-length programs into 6 parts, which enables it to show an advertisement, dubbed a pre-roll, before each part. Yahoo7 and Ninemsn show fewer ads on their full-length catch-up TV content on their Plus7 and FixPlay services respectively.
Ten's chief digital media officer Nick Spooner said movideo technology would enable the network to experiment with new ad formats and recommend similar programs to visitors who have watched a video on the site. MCM group CEO Tony McGinn said movideo technology would allow Ten to serve videos across all digital platforms, including internet-delivered TV, or IPTV.
Ten's video views were up 31% year on year to 60 million views of premium content within 12 months, Mr Spooner said. "It provides a better experience for the audience in a range of ways," he said. "These include supporting much closer links to social networking engagement around our programs.
"From a client perspective, we currently run pre-roll advertising, and movideo allows us to trial new advertising formats."
Online video advertising is a small but burgeoning market in Australia, estimated at $25 million for the 2010 financial year, although that figure does not include video-sharing website YouTube. According to eMarketer, US online advertising revenues will grow at more than 30% a year until at least 2013, when they will be worth $US4 billion. MCM group CEO Tony McGinn said the online video platform market was worth about $480 million worldwide. MCM group, which also operates a music and media syndication business and a digital design agency, began marketing its video player to third parties in March, and is now expanding into Asia. Media Man is part of the wave of new media, will you be?
Lachlan Murdoch Prime Media Group Sells Assets...
Prime Media Group Ltd has sold its non-core outside broadcast assets amid reports its deputy chairman Lachlan Murdoch is in talks to buy half of James Packer's new stake in Ten Network Holdings Ltd. Prime said it had sold OSB Australia to UK-based Gearhouse Broadcast Pty Ltd for $8.5 million in cash and $3 million in instalments between December 2012 and December 2014. OSB Australia provides outside broadcast facilities and services for professional sporting events.
Prime will hold a 15 per cent interest in the merged OSB/Gearhouse business, which has extended its agreement with Fox Sports for rugby union coverage through to 2015. "The sale of OSB Australia continues our program of divesting non-core assets to re-focus on maximising earnings from television and radio," Prime chief executive Ian Audsley said in a statement. Prime in July sold its New Zealand outside broadcast operator, OSB New Zealand, to Sky Television Ltd and also announced the sale of Moonlight Cinema to Amalgamated Holdings Ltd. Prime will incur a $1 million impairment on the sale of OSB, but will avoid $13 million of capital expenditure that is required for OSB Australia.
The proceeds of the sale will be used by Prime to pay down debt, which stood at $96 million at the end of June when the company recorded a $54.5 million full-year net loss, a widening of its $45.5 million net loss for the previous financial year. Separately on Thursday, Fairfax reported Mr Murdoch's company Illyria Pty Ltd was likely to buy 50 per cent of Mr Packer's 17.88 per cent stake in Ten acquired last week. Mr Packer's surprise $280 million purchase marked his return to free-to-air television after years of focusing on the gambling sector.
The Fairfax reports, citing "a well-placed Murdoch source familiar with the discussions", said Mr Murdoch saw the possible deal as a "turnaround" story. A price had not been agreed upon, the report said. Ten declined to comment, while Prime was being sought for comment.
Comment was also being sought from Consolidated Media Holdings Ltd, where Mr Packer is deputy chair. Shares in Prime closed steady at 65 cents, Ten shares dipped almost two per cent to $1.50 - the same price Mr Packer paid for his shares in the broadcaster - and Consolidated Media shares were two cents softer at $3.35.
James Packer Media News...
Ten Network chairman Nick Falloon may be getting ready to leave as media moguls James Packer and Lachlan Murdoch join forces on the network and we ponder could Falloon's loss end up as Murdoch's gain? Meanwhile, BHP Billiton moves to squash talk that its PotashCorp bid is set to crash and burn in Ottawa.
Elsewhere, as the political offensive against the ASX-SGX merger intensifies investors may be losing faith with the exchange operators and AXA SA seals a heavyweight China deal with the world's most valuable lender ICBC. With Ten Network Holdings reportedly set to welcome two heavyweight media moguls as its major shareholders the rumour-mill has gone into overdrive with reports that James Packer's planned overhaul of the network may have claimed its first victim. Unsurprisingly, the unfortunate victim is reportedly the network's executive chairman Nick Falloon.
According to The Australian, Falloon has agreed to relinquish his position after a meeting with Packer. Rumblings that Falloon's head was on the block took hold pretty much as soon as Packer pulled of his share raid last week and The Australian reports that his departure is yet to be formalised. The news comes as media scion Lachlan Murdoch looks set to take a board seat at the network with confirmation that his Illyria Private Limited was in talks with Packer's Prime Capital to buy 50 per cent of its 17.88% stake in Ten for around $155 million. The deal between the two moguls is expected to be finalised in a month or so and interestingly there is talk that Murdoch will not only push for a board seat but could possibly be a candidate to become Ten's chairman.
Packer has reportedly set his sights on culling Ten's planned foray into news and current affairs and return the focus on the low-cost 16 to 39 demographic. While the plans seem to have been broadly welcomed by Ten's major shareholders there are detractors out there especially analysts who point out that a return to youth-friendly programming could actually end up costing the network more money and with the inception of multi-channel offerings from Seven and Nine cutting into the market the new approach may not be as successful as first thought.
Either way its great reading for the the Gambling911 and Media Man loyal following. All we can say is don't bet against Packer.
Wrap Up...
Readers... er, punters, how did you like our special Australian Media Wars Explained feature? Tell us in the forum. 
If you have a bet, please bet with your head, not over it, and for God's sake, have fun.
*Greg Tingle is a special contributor for Gambling911
*Media Man http://www.mediamanint.com is primarily a media, publicity and internet portal development company. They cover a dozen industry sectors including gaming and offer political commentary and analysis.