Atlantic City Casinos May Reopen Friday Morning Following Sandy's Wrath
Published on:
Oct/30/2012
(Reuters) - Hurricane Sandy has silenced the thousands of slot machines and high-rollers who normally crowd the black jack and roulette tables of Atlantic City, but the resort's casino companies wager they could be back in business within days.
The storm that swept up the East Coast of the United States on Monday made landfall near Atlantic City, ripping up several blocks of its famous boardwalk and tearing roofing off casinos and hotels.
Atlantic City's dozen casinos were shuttered on Tuesday as owners assessed damage to an already ailing gambling business that for decades has defined this New Jersey tourist destination.
"We do have extensive damage to the roofs of some of the properties," said Gary Thompson, a spokesman for Caesars Entertainment in Las Vegas, Nevada, which operates four casinos in Atlantic City.
Thompson said workers were tallying "significant" damage to the upper floors of some of the casinos. He said crews might be able to patch up facilities with the goal of resuming business soon after the state of New Jersey lifts its emergency declaration.
Scroll Down For More...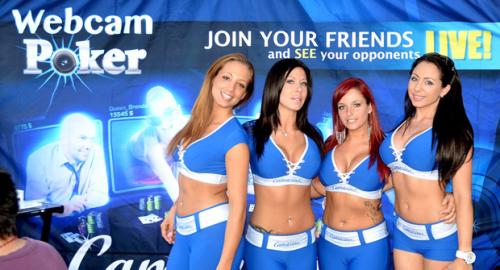 "It is possible that hotels will reopen Thursday night and the casinos Friday morning. But those are very rough estimates," Thompson said.
Officials at other casinos were not available for comment. Recorded messages informed callers they were shuttered during the weather emergency and were refunding guests' reservations.
IF YOU CAN'T GAMBLE, DRINK
With the town's casinos darkened on Tuesday, many Atlantic City visitors resorted to their second-favorite activity - drinking.
Business was booming at Ducktown Tavern and Liquors, on Atlantic Avenue at the corner of Georgia Avenue, about one block from the closed Tropicana casino. Two bars inside were jammed by mid-afternoon.
"There is no place to go other than here. Everybody else was wiped out," said John Exadaktilos, owner of Ducktown.
Janine Wilkerson, who lives near the casinos in a high-rise apartment building that lost power in the storm, walked down to the street from her 15th floor apartment. She said she lived in Atlantic City for 30 years and was stunned to see such a huge amount of debris - including pieces of the boardwalk - washed inland and onto the streets surrounding the casinos.
"We came out to see what we could see," said Wilkerson, who was walking with her daughter and grandson along an empty Pacific Avenue.
BACK TO BUSINESS
Some industry experts were estimating millions of dollars in lost revenues For Atlantic City. Thompson said his company carries insurance for "business interruption" and for property damage.
David Schwartz, director of the Center for Gaming Research at the University of Las Vegas, said he did not think there would be any longer term impact beyond a few days worth of lost business.
Nonetheless, Hurricane Sandy was just one more assault on an industry that has suffered from growing competition and a sluggish economy that has consumers guarding their savings.
In 2010, Atlantic City's casinos registered $116 million in net income following a nearly $937 million loss the previous year, according to state figures. Even with the turnaround, the industry is still slumping. In 2004, 6.6 million gamblers boarded buses for Atlantic City. That figure dwindled to only 3.3 million in 2010.
Christie Setliff, an account representative with a company that buses gamblers to Atlantic City from Virginia Beach, Va., was optimistic Sandy's impact would be fleeting and tourists would be back in the casinos by the weekend.
"I'm sure by this Saturday, they'll be open again," said Setliff, who added that she had not been in touch with any Atlantic City officials about conditions in the resort town.
And as climate change scientists debated whether Sandy was more evidence of strange weather patterns to come, the Ravel casino and hotel website was hopeful the crowds would be back for a concert on November 23.
That is when Aerosmith arrives at the Atlantic City casino for a stop in its "Global Warming Tour".