Category 1 Hurricane Sandy made landfall just south of the United State's second largest casino destination of Atlantic City Monday evening.  The damage is expected to be significant with much of the city under water.  Portions of Atlantic City's famed boardwalk was also swept out to see. 
"I have never seen so much water in the inlet," said Bob McDevitt, president of the main Atlantic City casino workers union and a lifelong Atlantic City resident, who was riding out the storm in his home. "When I think about how much water is already in the streets, and how much more is going to come with high tide tonight, this is going to be devastating."
"It looks like it's going to be worse than the storm of '62, which was monumental," said Willie Glass, Atlantic City's public safety director. "Saving lives and making sure everyone is safe is our priority."
Power was out throughout the city with most of the casinos on auxiliary.  All casinos were evacuated over the weekend. 
"There's a lot at stake," said Cory Morowitz, an Atlantic City casino consultant, in an interview with the Wall Street Journal. "We should be able to come back from this. Hopefully the damage is contained and we move on."
Scroll Down For More...
Advertisement: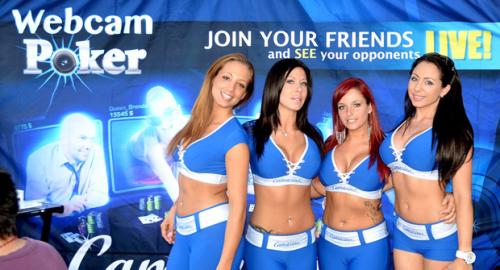 Robert Griffin, CEO of Trump Entertainment Resorts Inc., and some other employees stayed behind to watch over the properties, according to WSJ.com. 
The economic impact in Atlantic City was expected to surpass that caused by Hurricane Irene last year where casinos lost nearly a combined $45 million in revenue. 
Meanwhile, Governor Chris Christie lashed out at Atlantic City Mayor Lorenzo Langford for failing to evacuate all residents with approximately 3000 people believed to be stranded on the barrier island.
'It shouldn't have been an option,' Christie said on Monday, about the estimated 3,000 residents who on the island either at home or in evacuation centers.
- Gilbert Horowitz, Gambling911.com