Allowing Internet Gambling in Maryland Would Ease Opposition
Published on:
Aug/03/2012
Maryland Live Casino owner David Cordish listed permission to offer Internet gambling as one of the conditions that could persuade him to ease his opposition to a proposed casino in Prince George's County, according to a report in the Baltimore Sun on Friday. 
Cordish has been against casino expansion in the state.  Maryland Governor Martin O'Malley called a special legislative session to discuss the prospects of developing additional casinos as a means to compete with neighboring states. 
Cordish had his wish answered Wednesday when Speaker Michael E. Busch alerted him that the subject of legalized online gambling was now on the table. 
"Since the voters overwhelmingly approved the establishment of a Maryland gaming program in 2008, every surrounding state with a gaming program has expanded to include table games and, in some cases, other forms of gambling," Busch wrote. "In order to maintain a healthy and competitive gaming program that attracts players from beyond Maryland's borders and keeps Maryland gamers at home, we must put our gaming program on par with other jurisdictions in the Mid-Atlantic."
Scroll Down For More...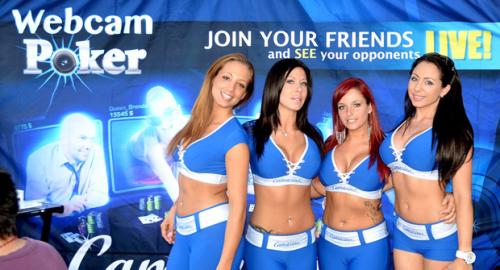 In June, neighboring Delaware became the second state to legalize Web gambling within its borders, following in the footsteps of Nevada.  New Jersey is also considering the prospect of allowing various forms of online gambling for its nearly 9 million residents while Maryland's Western neighbor West Virginia has tossed around the idea of forming a compact with Delaware. 
In addition to potentially offering Web gambling to Maryland's more than 5.8 million residents, top issues to be discussed as part of the state's special session included opening the state to table games, whether to permit a sixth state-licensed casino in Prince George's County and how much to tax various forms of gambling.
- Aaron Goldstein, Gambling911.com