3G Studios Invests $20 million in Online Gambling (Video)
Published on:
Nov/19/2012
James Kosta, CEO of Reno, Nevada based 3G Studio, revealed on Fox Business this past week that his company has invested $20 million in online gambling as it prepares for legalization either on the federal or state front. 
In an interview with Gambling911.com back in September, Kosta said that 3G Studio was already forming partnerships with operators to offer its vast suite of casino-oriented games, including a poker product.
"In terms of forming partnerships, what we really specialize in is the video games like 'Rock Band' and (we) always have a direct relationship with the customer," Kosta told Gambling911.com.  "We are best known for going after the 21 to 45 year-old audience. Typically casino operators really struggle with this market. The people come in, go party and leave. They (the casino operators) are not getting enough people engaged in gambling on the floor. So what we bring to the table is the relationship we have with this audience.The fact is that we are building games that are attractive to that audience.
"We are interested in poker and games that become legal, like craps, but we are really less focused on the casino gambler that goes home and logs onto their computer. Whether gambling becomes federally legalized (online) or in other states, I just don't see this happening. So what we are focused on is introducing social and arcade games that incorporate gambling and use rule sets that have been around for ten if not hundreds of years."
Kosta also expressed some apprehension regarding federally passed legislation to allow real money online poker.
"For my company, I am a little fearful because federally legalized gambling, if it goes through establishing a poker commission and that sort of thing, it will become a mess. It will be extremely expensive. You will only see the biggest players. We would like to see a state-led process. The only thing that Reid and Heller are arguing is whether the bill should go through the House or Senate first.
"Delaware has just approved online gambling, but as they are a state with a population of only 947,000 people, they have to come up with $15 million a year for the regulation. So people in the state are saying, 'Why don't we just partner with Nevada?' We say, if you are certified in Nevada, you are certified here. Believe it or not, there are over 10 states in negotiations with Nevada to create reciprocity. I think that is the way we are going to go, state compacts."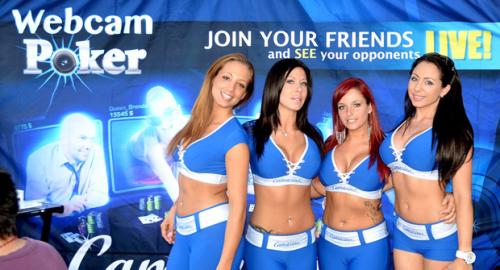 - Aaron Goldstein, Gambling911.com