2014 Super Bowl in New Jersey Could Be Huge For State Sports Betting
Published on:
Dec/01/2010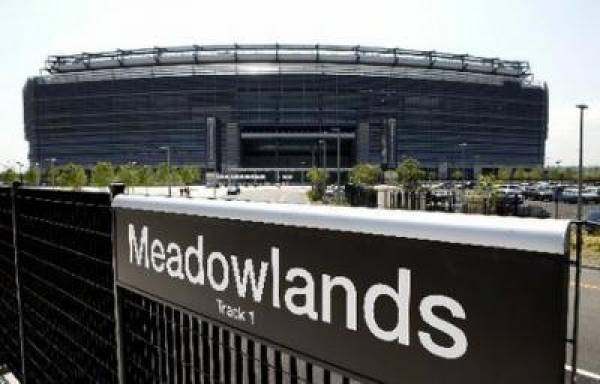 New Jersey is looking to legalize sports betting, both at local horse tracks and online.  It just so happens that the state will host its first ever Super Bowl in 2014.  The combination could prove extremely lucrative for the cash-strapped state.
State Senator Raymond Lesniak has proposed legislation that would ultimately overturn a federal law banning sports wagering in New Jersey.
Lesniak told Gambling911.com Senior International Correspondent Jenny Woo that Governor Chris Christie's decision not to support his legislation probably had something to do with the NFL granting New Jersey a Super Bowl four years from now. 
"I think that it had an influence on him because we had a constitutional amendment – even if we are at war – when we are successful we have to amend our constitution to allow sports betting and we'll move in after the Senate," said Lesniak.  
"Again, he asked us to delay voting on that specifically because it was before the decision was made with regard to the Super Bowl. So I think that had a profound influence on the Governor's decision and I think it just showed bad judgment on his part."
Though Lesniak told Gambling911.com that he believed New York City would benefit mostly from having a Super Bowl played in the nearby Meadowlands,  betting on the big game would have a major impact on New Jersey.  After all, the Super Bowl is the most wagered on single day event in the United States, followed closely by the Kentucky Derby. 
Oddly enough, the state that hosts the Derby has taken a drastically opposite approach from New Jersey when it comes to legalizing online gambling (though betting on the Churchill Downs horse racing site is legal). 
The Commonwealth of Kentucky, through its Governor Steven Beshear, has been attempting to seize some 141 online gambling-related domain names for the better part of two years.   Just recently, Kentucky stepped up its efforts to go after the Internet gambling sector.
For its part, New Jersey legislators appear to be embracing online gambling in all forms, including poker and casino games.  Instead of fighting off international competitors, the state would welcome them to apply for licenses.  Gambling911.com revealed last month that England's second largest bookmaker, William Hill, was quietly setting up a six-person office in the state. 
John Brennan of NorthJersey.com asserts that legalized sports betting in New Jersey will be a long shot.
"Even if a referendum passes in 2011, the state passes legislation permitting sports betting in 2012, and the federal law is overturned, the NFL still holds a potential trump card — a threat to take away the 2014 Super Bowl as punishment for trying to allow betting on the Super Bowl next door to the game.
"Throw in possible lawsuits by the Giants and Jets — who last week reiterated their opposition to sports betting — and this goal is a long shot for 2014."
Lesniak tells Gambling911.com the NFL would not even consider taking the Super Bowl away from New Jersey/New York.
"They would have to answer to New York and Wellington Mara and Woody Johnson. Are they still alive? I'm sorry. (Haha) Excuse my ignorance. They're going to have to answer to them."
Whether the NFL, which is dead set against sports betting and even refused to air commercials for Las Vegas during past Super Bowl telecasts, can exert any type of pressure on state legislators to back off their plans for legalizing wagers on the big game remains to be seen.
Lesniak doesn't see it.
"The only leverage that the NFL can exercise is in the mind of the Governor and in my opinion it's nonexistent."
- Alejandro Botticelli, Gambling911.com