Tennis Match Fixing Back In The Spotlight With Roger Federer Allegations
Published on:
Oct/14/2010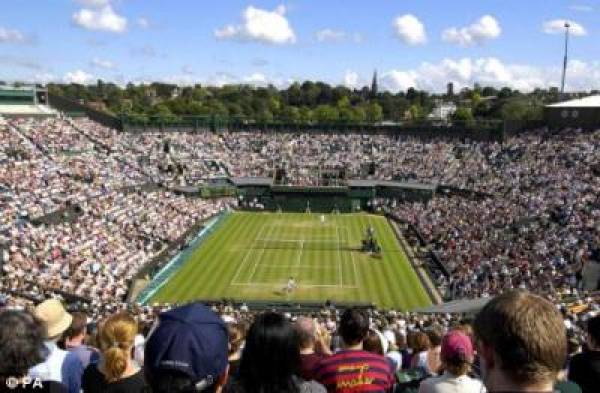 Tennis match fixing is in the news again, this time involving allegations lodged against Roger Federer.
A lawsuit filed this week alleges that Federer provided the CEO of IMG Worldwide with supposed "insider information" related to a match he would be participating in.
A printing company, Agate Printing, filed the suit in Los Angeles claiming that it has served as a gambling go-between for the owner of IMG, Theodore Forstmann.   It also claims to have provided escorts for Forstmann. 
Forstmann is alleged to have raised his bet from $10,000 to $40,000 after receiving the said "insider information" according to the suit.  The match in question reportedly was the 2006 French Open final in which Federer lost to Rafael Nadal.  Neither Federer or Forstmann have responded to the lawsuit as of yet.
Ironically, Federer has commented on potential tennis match-fixing in the past.
"I know it exists, many fans out there betting on players. Obviously in England, they sometimes even ask us or tell us what we think about the odds and stuff. Same in Australia. Here it's much more calm.
"I prefer it when it's not so much out there because obviously also it then trickles down into the press and to the players. I don't like to be aware of it. I know it's naïve but, honestly, I never even heard of it until a few years ago. Now I hear more about it. But, honestly, I have no clue how much is going on.
"We have a very tough code; we're not allowed to do it, our entourage is not allowed to do it. We get fined, big penalties, then we can't play. We don't like to see it in our game."
But it happens, and the press around such scandals at times has been huge.
ATP executive chairman and president Etienne de Villiers once declared that match-fixing in the sport could ultimately kill tennis.
"We are in the show business world and the basis for that is integrity," he said during a sports conference in 2007. "If we are not true to the values of what our sport stands for, the sport dies.
"Sport endures because of its unpredictability, take that away and you don't have a show."
His comments followed a notorious match-fixing scandal involving a clash between Russian Nikolay Davydenko and lowly ranked Argentine Martin Vassallo Arguello in Poland. British bookmakers suspended betting on the event because of unusual betting patterns.
The ATP in conjunction with Betfair launched an investigation into the match. 
A total of $7 m was wagered on the match, ten times the usual amount and, as a result of these irregularities, all bets were voided. On September 11, 2008 Davydenko, along with Arguello, was cleared of any involvement in match-fixing. At over a year in the process, the inquiry was the longest ever held into match-fixing in tennis
At the 2009 Wimbledon bookmakers suspended the market on Jürgen Melzer's straight-sets defeat of Wayne Odesnik on Court 14 after learning of a match fixing probe.
Odesnik told reporters at the time that he had suffered a slight strain in his wrist that was not widely known and suggested that sports bettors might have learned of his lack of preparation for the 2009 Wimbledon.
Betfair, which initially halted betting on Odesnik, later determined there was "no wrong doing" but the tennis pro was later banned from the game for two years after pleading guilty to importing HGH to Australia.
Earlier this year Russia's Ekaterina Bychkova was fined by theTennis Integrity Unit $5,000 and barred from playing for 30 days, after she failed to report that she was asked to provide inside information and throw matches, though an anti-corruption hearing officer said there was no evidence Bychkova accepted any compensation.
Other players, including former Australian Open runner-up Arnaud Clement, have gone on record claiming to have turned down offers to throw matches in exchange for money.
Having one of the biggest players in tennis, Roger Federer, named in a lawsuit that once again alludes to the possibility of "match fixing" could cast yet another dark shadow on the sport. – Alejendro Botticelli reporting for Gambling911.com.