Which NFL Teams Made Out Best With 2014 Draft? Updated Futures Odds
Published on:
May/10/2014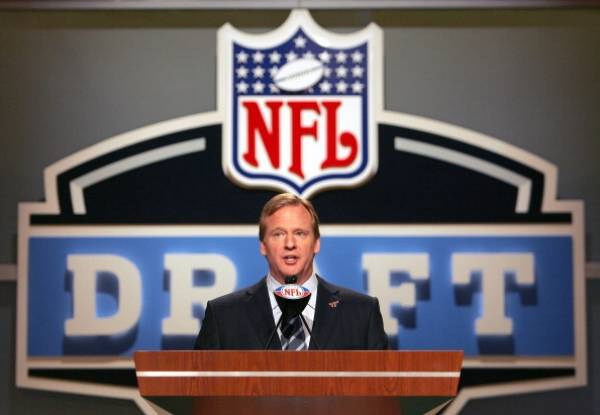 So which NFL teams are likely to improve following the first round of the 2014 Draft?  Gambling911.com looks at a few teams who made out well enough to improve their odds of winning a championship in the coming season.  All futures odds courtesy of BetDSI.com here
If you like any of these futures odds, Gambling911.com suggests locking them in now as prices are bound to change as the season nears, especially, we suspect, where the Cleveland Browns are concerned.  BetDSI.com will be adding division and regular season win totals odds shortly as well.
Cleveland Browns (75-1 odds to win the Super Bowl) – Getting Johnny Manziel is almost certain to boost this team's record.  By how much?  That remains the million dollar question.
The Browns arguably stole the best Draft prospect at number 22 but that's not all.  They also selected cornerback Justin Gilbert at No. 8 overall to help their secondary.
St. Louis Rams (45-1 odds to win the Super Bowl) – The Rams could be one of the most improved teams in 2014 in arguably what has become the best division in the NFL.  Many believe Lemarcus Joyner (41) to be among the best players in this year's Draft.  He joins a handful of other solid picks to help ramp up the Rams.
Houston Texans – (45-1 odds to win the Super Bowl) – Watch these odds carefully.  Houston will be back to their winning ways provided they get a decent quarterback. 
The Texans have the very first pick in the second round, and quarterbacks, such as AJ McCarron and Aaron Murray, are still available after beefing up their defense with the number 1 Draft pick this year, Jadeveon Clowney.
Chicago Bears (30-1 odds to win the Super Bowl) – With one of the worst defensive seasons last year, the Bears made out great at this week's Draft with the selection of cornerback Kyle Fuller out of Virginia Tech with the No. 14 pick.
Oakland Raiders (185-1 odds to win the Super Bowl) – They landed one of the top 4 quarterbacks in Khalil Mack (5th) and a top defensive player in Derek Carr (36th).
This year's NFL Draft should also benefit Minnesota, Baltimore and Green Bay.
NFL - FUTURES - Sep 09 
ODDS TO WIN SUPERBOWL XLIX

10001

CARDINALS

+3900

10002

FALCONS

+2900

10003

RAVENS

+4000

10004

BILLS

+9000

10005

PANTHERS

+3000

10006

BEARS

+3000

10007

BENGALS

+3700

10008

BROWNS

+7500

10009

COWBOYS

+4400

10010

BRONCOS

+525

10011

LIONS

+4000

10012

PACKERS

+1300

10013

TEXANS

+4500

10014

COLTS

+2800

10015

JAGUARS

+17500

10016

CHIEFS

+4200

10017

DOLPHINS

+5000

10018

VIKINGS

+12000

10019

PATRIOTS

+775

10020

SAINTS

+1850

10021

GIANTS

+4000

10022

JETS

+5700

10023

RAIDERS

+18500

10024

EAGLES

+2900

10025

STEELERS

+3600

10026

CHARGERS

+3500

10027

49ERS

+675

10028

SEAHAWKS

+530

10029

RAMS

+4500

10030

BUCS

+5000

10031

TITANS

+9000

10032

REDSKINS

+4800
- Don Shapiro, Gambling911.com