Where Can I Bet the Myrtle Beach Bowl Game Online From My State 18 and Up? Marshall vs. UConn
Published on:
Dec/17/2022
Gambling911.com has the spread on the Myrtle Beach Bowl for 2022 between Marshall and UConn.  This Bowl game takes place Monday December 19 at 2:30 pm ET and is the only bowl game being played on this day, so it should attract a decent number of bets considering this is not among the marquee bowl games or matchups.  BetUS offers a generous welcome bonus for this bowl game - a FREE $250 when you deposit $200.  BetUS available for wagering on this bowl game most U.S. states 18 and up.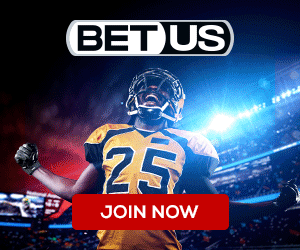 The Myrtle Beach Bowl started in 2020.  It has tie-ins with Conference USA, the Mid-American Conference and the Sun Belt Conference.
Marshall beating Notre Dame early in the season and owning an 8-4 Straight Up record is something to celebrate. This was only the school's second win over a top-10-ranked opponent in its history.
UConn, despite its 6-6 Straight Up record, overachieved.  That is reflected in their 9-3 record Against The Spread.  If you had bet the Huskies all season long on the spread, you'd have made a very nice profit indeed.
UConn (6-6) is bowl-eligible for the first time since 2015.
Who Do the Line Trends Favor?
The line on this game is Marshall -10/-10.5, alternating over the course of the week.
We get a number of Thundering Herd 12.95, indicating an underlay of 2.5 to 3 points.
Underlays are 5-1 for favorites in the 10/10.5 range this season.  Do go with Marshall here.
Hot New Mexico Bowl Betting Trends
Thundering Herd are 7-3 Against The Spread in their last 10 bowl games.
Thundering Herd are 0-4 ATS in their last 4 games after allowing more than 280 yards passing in their previous game.
Huskies are 5-0 ATS in their last 5 non-conference games.
Huskies are 0-4 ATS in their last 4 neutral site games.
Important to Know Before Placing a Bet
The Herd have lost their last three bowl games but come into this matchup with one of the top defenses in the country.  It ranks seventh nationally in points allowed per game at 16.2.
"I think anytime you can get another game added onto the end of your season, it's a positive," Marshall head coach Charles Huff said. "(It is) positive for the seniors, positive for the program, positive for the community and we just happened to hit the jackpot with a good location, phenomenal opponent and being able to extend (the season one more game)."
You always want to be leary of teams with ATS records that are well over their records Straight Up when coming into Bowl games.  It's a time for oddsmakers to regroup.  It's also rare for college teams to end the season with 10 wins Against The Spread.
Marshall vs. UConn Prop Bets
Rot     Winning Margin     Moneyline
2019     Connecticut to win by 1-6 pts         +500
2020     Connecticut to win by 7-12 pts         +1000
2021     Connecticut to win by 13-18 pts         +2200
2022     Connecticut to win by 19-24 pts         +6500
2023     Connecticut to win by 25-30 pts         +8000
2024     Connecticut to win by 31-36 pts         +8500
2025     Connecticut to win by 37-42 pts         +10000
2026     Connecticut to win by 43 or more pts         +12000
2027     Marshall to win by 1-6 pts         +300
2028     Marshall to win by 7-12 pts         +375
2029     Marshall to win by 13-18 pts         +375
2030     Marshall to win by 19-24 pts         +550
2031     Marshall to win by 25-30 pts         +900
2032     Marshall to win by 31-36 pts         +1200
2033     Marshall to win by 37-42 pts         +2000
2034     Marshall to win by 43 or more pts         +2000
Rot     Double Result     Moneyline
2035     Connecticut/Connecticut         +550
2036     Connecticut/Tie         +3500
2037     Connecticut/Marshall         +500
2038     Tie/Connecticut         +2200
2039     Tie/Tie         +3000
2040     Tie/Marshall         +900
2041     Marshall/Connecticut         +1200
2042     Marshall/Tie         +3500
2043     Marshall/Marshall         +175
- Don Shapiro, Gambling911.com