Where Can I Bet the Armed Forces Bowl Game Online From My State 18 and Up? Baylor vs. Air Force
Published on:
Dec/19/2022
Gambling911.com has the spread on the Armed Forces Bowl for 2022 between Baylor and Air Force.  This Bowl game takes place Thursday December 22 at 7:30 pm ET.  BetUS offers a generous welcome bonus for this bowl game - a FREE $250 when you deposit $200.  BetUS available for wagering on this bowl game most U.S. states 18 and up.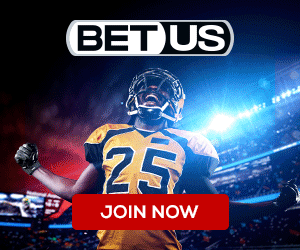 The Armed Forces Bowl has been played since 2003 and features a $1.35 million payout. 
The game features teams from a variety of collegiate football conferences; in addition, the independent United States Military Academy (Army) is also eligible to participate.
Baylor is the favorite despite its 6-6 season, playing well under expectations. Still they managed a 7-5 record Against The Spread.
Air Force went 9-3 SU with a 6-6 ATS record.
Who Do the Line Trends Favor?
The line on this game has moved from -5.5 to -4.5 favoring Baylor.  We get a number of 8.78 for a 3.5 to 4.5 underlay.
Hot Armed Forces Bowl Betting Trends
Bears are 22-4-2 Against The Spread in their last 28 games following a ATS loss.
Bears are 13-3 ATS in their last 16 games in December.
Falcons are 0-4 Against The Spread  in their last 4 games following a ATS win.
Falcons are 20-8 ATS in their last 28 non-conference games.
Important to Know Before Placing a Bet
While Baylor bombed, the Falcons still have a shot at a 10-win season.  This, however, was a team that lost to Wyoming earlier in the season.
Baylor vs. Air Force Prop Bets
Rot     First Scoring Play of the Game     Moneyline
2009     Air Force TD         +180
2010     Air Force FG         +525
2011     Air Force Any Other Score         +5000
2012     Baylor TD         +115
2013     Baylor FG         +600
2014     Baylor Any Other Score         +5000
Rot     Winning Margin     Moneyline
2019     Air Force to win by 1-6 pts         +375
2020     Air Force to win by 7-12 pts         +700
2021     Air Force to win by 13-18 pts         +1200
2022     Air Force to win by 19-24 pts         +2500
2023     Air Force to win by 25-30 pts         +4000
2024     Air Force to win by 31-36 pts         +5500
2025     Air Force to win by 37-42 pts         +9000
2026     Air Force to win by 43 or more pts         +10000
2027     Baylor to win by 1-6 pts         +320
2028     Baylor to win by 7-12 pts         +450
2029     Baylor to win by 13-18 pts         +650
2030     Baylor to win by 19-24 pts         +1000
2031     Baylor to win by 25-30 pts         +1600
2032     Baylor to win by 31-36 pts         +2200
2033     Baylor to win by 37-42 pts         +3500
2034     Baylor to win by 43 or more pts         +4000
Rot     Double Result     Moneyline
2035     Air Force/Air Force         +300
2036     Air Force/Tie         +3500
2037     Air Force/Baylor         +650
2038     Tie/Air Force         +1800
2039     Tie/Tie         +2800
2040     Tie/Baylor         +1200
2041     Baylor/Air Force         +900
2042     Baylor/Tie         +3500
2043     Baylor/Baylor         Ev
- Ean Lamb, Gambling911.com