What Are the Payout Odds if Isiah Pacheco Scores Any Time in the Super Bowl?
Published on:
Feb/06/2023
The Kansas City Chiefs Isiah Pacheco scoring any time in the 2023 Super Bowl pays out $11.50 for every $10 bet.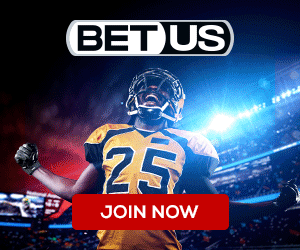 Pacheco was instrumental in helping his team into this year's Super Bowl as he rushed 10 times for 26 yards and secured five of six targets for 59 yards during the Chiefs' 23-20 win over the Bengals in the AFC Championship Game.
He had two touchdowns during the month of January, one against the Raiders and another against the Broncos.
Pacheco was selected by the Chiefs in the seventh round of last year's draft.
Pacheco will pay out $100 on a $10 bet if he scores the first touchdown of Super Bowl 2023. 
Rot     1st Quarter Anytime Touchdown Scorer     Moneyline
12001     Travis Kelce (KC)         +450
12002     Isiah Pacheco (KC)         +500
12003     Jerick McKinnon (KC)         +650
12004     Juju Smith-Schuster (KC)         +1000
12005     Kadarius Toney (KC)         +950
12006     Marquez Valdes-Scantling (KC)         +1000
12007     Mecole Hardman (KC)         +1800
12008     Patrick Mahomes (KC)         +1500
12009     Jody Fortson (KC)         +3000
12010     Justin Watson (KC)         +2000
12011     Noah Gray (KC)         +2200
12012     Chad Henne (KC)         +4000
12013     Ihmir Smith-Marsette (KC)         +4000
12014     Ronald Jones II (KC)         +4000
12015     Skyy Moore (KC)         +2000
12016     Marcus Kemp (KC)         +4500
12017     Blake Bell (KC)         +5000
12018     Michael Burton(KC)         +6500
12019     Miles Sanders (PHI)         +475
12020     Jalen Hurts (PHI)         +450
12021     A.J Brown (PHI)         +600
12022     DeVonta Smith (PHI)         +750
12023     Dallas Goedert (PHI)         +650
12024     Kenneth Gainwell (PHI)         +1200
12025     Boston Scott (PHI)         +1400
12026     Quez Watkins (PHI)         +2200
12027     Zach Pascal (PHI)         +3500
12028     Jack Stoll (PHI)         +4000
12029     Trey Sermon (PHI)         +6500
12030     Grant Calcaterra (PHI)         +6000
12031     Britain Covey (PHI)         +5500
12032     Clyde Edwards-Helaire (KC)         +900
Rot     Player To Score 1st Touchdown in the Game     Moneyline
3001     Travis Kelce (KC)         +600
3002     Isiah Pacheco (KC)         +1000
3003     Jerick McKinnon (KC)         +1000
3004     Juju Smith-Schuster (KC)         +1600
3005     Kadarius Toney (KC)         +1600
3006     Marquez Valdes-Scantling (KC)         +1600
3007     Mecole Hardman (KC)         +1800
3008     Patrick Mahomes (KC)         +2400
3009     Jody Fortson (KC)         +3300
3010     Justin Watson (KC)         +2800
3011     Noah Gray (KC)         +2800
3012     Chad Henne (KC)         +5000
3013     Ihmir Smith-Marsette (KC)         +5000
3014     Ronald Jones II (KC)         +5000
3015     Skyy Moore (KC)         +2800
3016     Marcus Kemp (KC)         +6600
3019     Miles Sanders (PHI)         +600
3020     Jalen Hurts (PHI)         +750
3021     A.J Brown (PHI)         +800
3022     DeVonta Smith (PHI)         +1100
3023     Dallas Goedert (PHI)         +1200
3024     Kenneth Gainwell (PHI)         +1800
3025     Boston Scott (PHI)         +2200
3026     Quez Watkins (PHI)         +2800
3027     Zach Pascal (PHI)         +4000
3028     Jack Stoll (PHI)         +6600
3032     No Touchdown Scorer         +10000
3033     Clyde Edwards-Helaire (KC)         +1000
- Dan Shapiro, Gambling911.com