Where to Watch, Bet the Super Bowl in Houston
Published on:
Feb/11/2023
Whether it's a Super Bowl watch party or simply wanting a seat at the local bar, these Houston area venues are sure to please.  Have your smart phone available for betting.  While none of these establishments offer wagering on the big game, you can open your betting account at BetOnline here.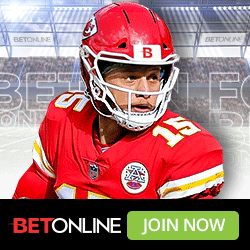 Super Bowl 2023
Agora Haus 1614 Center Street Houston, TX 77007
$0 to $50
11th annual Super Bowl Party. You don't want to miss this! RSVP for free admission before we sell out. General admission will have access to a brand new Patio with a sports bar feel, a full bar outdoors Kitchen, and food provided by Rib Shack. There will be a full tent for seating and warmers cigar bar area with TVs and a seating area. VIP tickets are available for access seating inside the house with complementary food. 
Pour Behavior 2211 Travis Street Houston, TX 77002
Special room and table rates start at $100 though they are advertising NO COVER (probably just for standing room only).
Pour Behavior's versatile entertainment space is home to 45 - 65" HD TV's with 2 huge 220" HD Video Walls... bringing any game to life.
Enjoy comfortable seating inside our massive 18,000-square-foot space
Bring a group and try one of our signature Super Bowl Party Packages!
Doors open at 11 am, game begins at 5:30 PM CST.
Sampling of Super Bowl 2023 Prop Bets
Rot     Chiefs To Win Coin Toss & Coin Toss To Land On Heads     Moneyline
20001     Yes         +250
BetUS' decision is final. Must Be Clearly Shown On Broadcast.
Rot     Chiefs To Win Coin Toss & Coin Toss To Land On Tails     Moneyline
20003     Yes         +250
BetUS' decision is final. Must Be Clearly Shown On Broadcast.
Rot     Eagles To Win Coin Toss & Coin Toss To Land On Heads     Moneyline
20005     Yes         +250
BetUS' decision is final. Must Be Clearly Shown On Broadcast.
Rot     Eagles To Win Coin Toss & Coin Toss To Land On Tails     Moneyline
20007     Yes         +250
Rot     Player to Record 2 or more Sacks     Moneyline
8041     Chris Jones (KC)         +500
8042     George Karlaftis (KC)         +1500
8043     Frank Clark (KC)         +700
8044     Carlos Dunlap (KC)         +1400
8045     Haason Reddick (PHI)         +420
8046     Javon Hargrave (PHI)         +1200
8047     Josh Sweat (PHI)         +1000
8048     Fletcher Cox (PHI)         +2500
Rot     Player to Record 1st Interception in the Game     Moneyline
8301     Juan Thornhill (KC)         +1300
8302     Jaylen Watson (KC)         +1800
8303     Joshua Williams (KC)         +1600
8304     L'Jarius Sneed (KC)         +1600
8305     Justin Reid (KC)         +2000
8306     Trent McDuffie (KC)         +2000
8307     Willie Gay Jr. (KC)         +3000
8308     Bryan Cook (KC)         +4000
8309     Any Other KC Chiefs Player         +1000
8310     CJ Gardner-Johnson (PHI)         +800
8311     Darius Slay (PHI)         +700
8312     James Bradberry (PHI)         +1100
8313     Marcus Epps (PHI)         +1600
8314     Reed Blankenship (PHI)         +2000
8315     Avonte Maddox (PHI)         +2500
8316     Kyzir White (PHI)         +3000
8317     T.J. Edwards (PHI)         +3000
8318     Any Other PHI Eagles Player         +800
8319     No Interceptions         +210
All wagers have action.
Rot     Player to Record 1st Defensive Sack in the Game     Moneyline
8326     Chris Jones (KC)         +550
8327     Frank Clark (KC)         +800
8328     George Karlaftis (KC)         +1500
8330     Carlos Dunlap (KC)         +1800
8331     Nick Bolton (KC)         +2500
8332     Khalen Saunders (KC)         +3500
8333     Mike Danna (KC)         +3500
8334     L'Jarius Sneed (KC)         +3000
8335     Derrick Nnadi (KC)         +4000
8337     Willie Gay Jr. (KC)         +4000
8338     Juan Thornhill (KC)         +5000
8339     Justin Reid (KC)         +5000
8340     Any Other KC Chiefs Player         +1600
8341     Haason Reddick (PHI)         +300
8342     Brandon Graham (PHI)         +1000
8343     Javon Hargrave (PHI)         +1200
8344     Fletcher Cox (PHI)         +1600
8345     Robert Quinn (PHI)         +2500
8346     Kyzir White (PHI)         +2500
8347     T.J. Edwards (PHI)         +3000
8348     Ndamukong Suh (PHI)         +3000
8349     Jordan Davis (PHI)         +4000
8350     C.J. Gardner-Johnson (PHI)         +5000
8351     Any Other PHI Eagles Player         +1500
8352     No Sacks         +2000
Rot     Double Result     Moneyline
1024     Chiefs/Chiefs         +180
1025     Chiefs/Tie         +4000
1026     Chiefs/Eagles         +600
1027     Tie/Chiefs         +1800
1028     Tie/Tie         +4500
1029     Tie/Eagles         +1600
1030     Eagles/Chiefs         +650
1031     Eagles/Tie         +4000
1032     Eagles/Eagles         +160
- Dan Shapiro, Gambling911.com