Vince Young Favored to be Backup Quarterback Say Bookies
Published on:
Jun/05/2009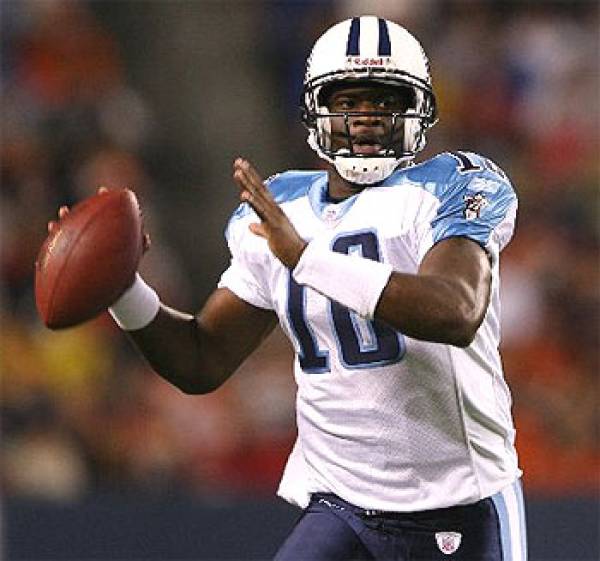 Despite proclaiming that he would keep quiet and let his play do the talking this season, Vince Young opened the old yapper and told media that he would like to start in Tennessee or play for another team where he could. Ever since the 24 hour news cycle caught a hold of his statements, speculation has been swirling among experts and fans alike as to where he will play next season. With fans looking for answers, the largest most successful sportsbook on the web,  BetUS.com   posted odds on what his NFL future holds.
Analysts at BetUS.com posted the following odds on Vince Young:
Game 1 of the 2009 NFL Season Vince will be:
Titans Starting QB  3/2
Titans Backup QB  1/2
Playing for another team  3/1
What team will trade for Vince Young?
Washington Redskins  7/2
Seattle Seahawks  7/2
Minnesota Vikings  4/1
Tampa Bay  5/1
Miami Dolphins  6/1
St. Louis Rams  7/1
San Francisco 49ers  8/1
Carolina Panthers  9/1
Field  3/1
How many games will Vince Young start this season?
0  4/1
1-3  5/4
4-6  3/2
7-9  4/1
10-12  5/1
13-16  13/2
Sports and Newsworthy odds can be found at: BetUS.com - offering some of the best free cash bonuses online today.