USC vs. Oregon State Prop Bets - Week 4
Published on:
Sep/24/2022
Gambling911.com has all of your game and player prop bets for Saturday evening's USC Trojans vs. Oregon State Beavers game.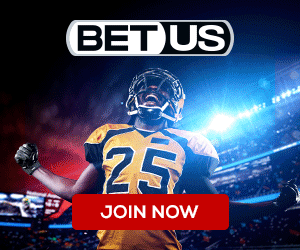 The line on this game moved from USC -6.5 to -5.5 and we were detecting an Overlay of between 4 to 5 points with the number coming out to Trojans 1.31 upon review of this week's power ratings.
Oregon State did win against USC last season but prior to that the Trojans had won four straight.
Both teams here are 3-0 Staight Up and Against The Spread.
UFC running backs Austin Jones and Travis Dye each rushed for more than nine yards per carry en route to 110 and 102 yards, respectively, while Oregon State is off to its best start since 2014.
The Trojans will be without wide receiver Gary Bryant Jr. while Oregon State is without tight end Luke Musgrave. 
The Beavers offense ranks 13th in FBS with 45.7 points per game.
USC vs. Oregon State Prop Bets
Rot     First Score of the Game     Moneyline
2005     Touchdown         -500
2006     Field Goal         +330
2007     Any Other         +4000
Rot     First Scoring Play of the Game     Moneyline
2009     USC TD         +115
2010     USC FG         +550
2011     USC Any Other Score         +5000
2012     Oregon St TD         +140
2013     Oregon St FG         +1150
2014     Oregon St Any Other Score         +5000
Rot     Winning Margin     Moneyline
2019     USC to win by 1-6 pts         +320
2020     USC to win by 7-12 pts         +550
2021     USC to win by 13-18 pts         +650
2022     USC to win by 19-24 pts         +900
2023     USC to win by 25-30 pts         +1400
2024     USC to win by 31-36 pts         +1800
2025     USC to win by 37-42 pts         +2500
2026     USC to win by 43 or more pts         +2200
2027     Oregon St to win by 1-6 pts         +450
2028     Oregon St to win by 7-12 pts         +800
2029     Oregon St to win by 13-18 pts         +1400
2030     Oregon St to win by 19-24 pts         +2500
2031     Oregon St to win by 25-30 pts         +3500
2032     Oregon St to win by 31-36 pts         +4500
2033     Oregon St to win by 37-42 pts         +7000
2034     Oregon St to win by 43 or more pts         +8000
Rot     Double Result     Moneyline
2035     USC/USC         -105
2036     USC/Tie         +4000
2037     USC/Oregon St         +800
2038     Tie/USC         +1600
2039     Tie/Tie         +4000
2040     Tie/Oregon St         +2200
2041     Oregon St/USC         +600
2042     Oregon St/Tie         +3500
2043     Oregon St/Oregon St         +300
- Don Shapiro, Gambling911.com