Published on:
Oct/08/2009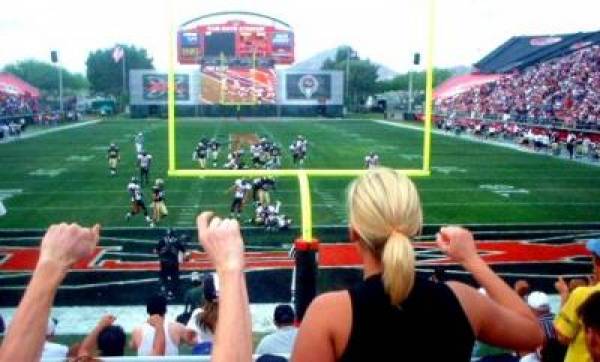 UFL betting odds have been posted by Sportsbook.com.
"The UFL makes its debut tonight and we have odds on the game. Gonna be interesting to see what kinda action we get.," said Dave Stanley of Sportsbook.com
The United Football League is stuffed with some familiar names (Simeon Rice) and some no-so-familiar.
The four-team professional league includes a franchise in Orlando, the Florida Tuskers, along with the California Redwoods, Las Vegas Locomotives and New York Sentinels (we'll say this for the UFL - the nicknames aren't bland).
Jim Haslett, Ted Cottrell, Dennis Green and Jim Fassel are all well known coaches who will be part of the UFL system.
The seven-week season leads to a Nov. 27 championship game in Las Vegas.
Whether this new league catches on with fans and bettors alike remains to be seen.  The timing might be good though as a looming labor dispute may soon have an impact on the NFL.
"There is no other avenue now,'' said Haslett during a recent visit to Tropicana Field, where the Tuskers will face the Locomotives on Oct. 30. "There is no minor league, there's no NFL Europe, no AFL (arena league), there is nothing else. So it's going to be good players (in the UFL).
"There are a lot of guys who are just not NFL-caliber ready yet, but in probably two years, they will be. Just like a lot of high school kids who come out that, growth-wise, may not be ready to play college football, but in two years they are. I think that's what this league is."
The UFL betting odds for Thursday night's games have Las Vegas as a -7 favorite against California and Florida a -6 ½ favorite against New York at Sportsbook.com
Carrie Stroup, Gambling911.com Senior Reporter