This UCLA vs. Arizona betting preview is courtesy of Sportsbook.com.   Be sure to claim your free cash bonus up to $250 here.
Sportsbook.com Line & Total: Arizona -4.5 & 62 (Open an online betting account here)
Opening Line & Total: 'Zona -4 & 62
Arizona tries to end a long losing streak with a new head coach on the sidelines when it hosts UCLA on Thursday.
Defensive coordinator Tim Kish takes over for fired head coach Mike Stoops and is tasked with trying to stop a 10-game losing streak to FBS opponents. But the Wildcats love playing the Bruins, beating them in four straight meetings, including a 29-21 win in Los Angeles last season. UCLA has alternated wins and losses all year, beating Washington State 28-25 in its last game on Oct. 8. Neither team has a good defense, but the Wildcats have a superior offense that has posted 99 points in its past three games, all versus Pac-12 opponents. The Wildcats love to throw the football, and why shouldn't they with QB Nick Foles (376 passing YPG, 2nd in FBS) under center.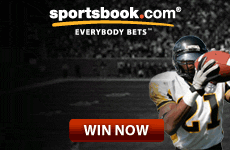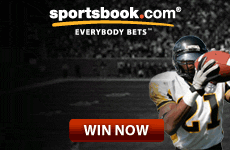 The senior didn't face UCLA last year, but he struggled in 2009, throwing for 247 yards and 2 TD, but also tossing three picks to Bruins defenders. Senior WR Juron Criner has thrived in this series, racking up 251 total yards and three scores in two career games against UCLA. However, Criner has only five catches for 45 yards in his past two games this season. The Wildcats have the second-fewest rushing attempts in FBS (151), so it's not a surprise they also have the second-fewest yards (72 YPG). However, their 2.9 YPC average is just atrocious. The defense also has its holes, especially the pass rush that has just three sacks on the season, the lowest total in the nation. The Wildcats are also fourth-worst in scoring defense (37.5 PPG) and fifth-worst in total defense (488 YPG), but they have faced two of the nation's top-5 offenses (Oklahoma State and Oregon), and two other great offenses in Stanford and USC.
UCLA's offense is the opposite of Arizona, as the Bruins look to run with Johnathan Franklin (85 rushing YPG) and Derrick Coleman (55 rush YPG). The school's 195 rushing YPG ranks 2nd in the Pac-12, but the ground game has been stalled by the Arizona defense in the past six meetings, gaining only 91 rushing yards per game on 3.1 YPC. Bruins QB Kevin Prince actually had a strong performance in the win over Washington State, completing 8-of-13 passes for 173 yards, 2 TD and 1 INT. But for his career, Prince has 13 TD, 17 INT and just 6.3 yards per pass attempt. The defense has also had its problems, especially against the high-powered offenses of Stanford, Texas and Houston, which combined to score 132 points (44.0 PPG) against the Bruins. Like Arizona, UCLA's defensive woes start with the D-Line. UCLA ranks 115th in the nation in sacks (0.8 per game) and is tied for 111th in Tackles for Loss (4.2 per game).
- Carrie Stroup, Gambling911.com Senior Reporter