Tottenham Hotspur a Top 6 Finisher Bet for Premier League 2011-2012 Pays 1-3 Odds
Published on:
Aug/05/2011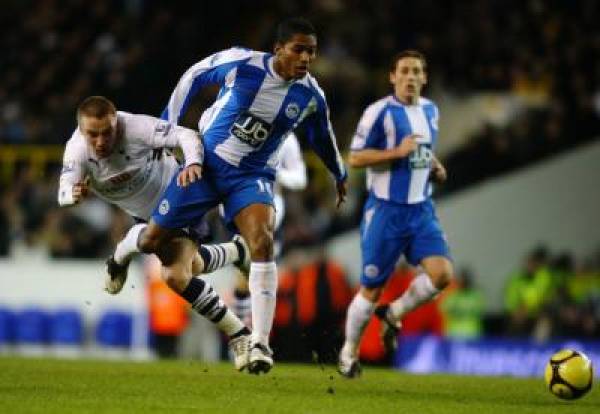 Believing that Tottenham Hotspur can beat the likes of Manchester United, Chelsea, Man City to win the 2011-2012 Premier League Championship might be akin to believing there is life on Pluto.  Nevertheless, Tottenham Hotspur is seen as a formidable opponent, enough so that the oddsmakers have placed them with a price of 1 to 3 of finishing among the top 6.
That could be a good bet.  The top 6 allows for Man United, Man City, Chelsea, Arsenal and Liverpool, all the perennial favorites.
Everton (11/4 odds), Aston Villa (5/1) and Sunderland (13/2) are likely to provide the Spurs with a challenge on the other end.
The top teams like Manchester United might not provide much value in this category.  One would have to wager €50 to win €1.
Tottenham finished last year in 5th place.  As of this writing, the Spurs were edging closer to signing Joey Barton, who has just been released from Newcastle.  This potential signing could help ensure Tottenham Hotspur ends up finishing among the top five. 
Manchester United
1/50
Fulham
20/1
Chelsea
1/33
Bolton Wanderers
22/1
Manchester City
1/20
Blackburn Rovers
22/1
Arsenal
1/10
West Bromwich Albion
22/1
Liverpool
1/8
Queens Park Rangers
25/1
Tottenham Hotspur
1/3
Newcastle United
25/1
Everton
11/4
Wolverhampton Wanderers
28/1
Aston Villa
5/1
Wigan Athletic
28/1
Sunderland
13/2
Norwich City
50/1
Stoke City
20/1
Swansea City
66/1
- Alistair Prescott, Gambling911.com