Tom Brady-to-Raiders Betting Odds Are on the Board
Published on:
May/28/2023
A bum foot might prevent Jimmy Garoppolo from reuniting with this former offensive coordinator, Josh McDaniels, during the 2023 season.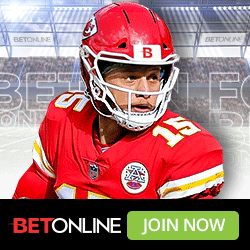 Let the tea leaves settle in, and the wild, wild speculation begin.
Tom Brady just purchased a portion of the Raiders franchise. Brady's old coordinator, of course, is McDaniels. The backup on the team is, of course, former Patriot QB Brian Hoyer.
Many stars and approvals will ultimately have to align, but there are already odds on who the starting quarterback for Las Vegas will be in Week 1, and Brady is the favorite.
We gave Brady 2-1 odds to be under center for the Raiders next season (if not Jimmy G). Just think of the ticket/jersey/etc. sales!
Hoyer is second on the list (5-2), followed by Matt Ryan at 3-1. Some of the longshots include Cam Newton, Andrew Luck and Colin Kaepernick.
Raiders Starting QB in Week 1 of 2023 Regular Season             
Tom Brady                    2-1
Brian Hoyer                  5-2
Matt Ryan                    3-1
Nick Foles                     6-1
Aidan O'Connell            7-1
Carson Wentz               7-1
Andy Dalton                  10-1
Teddy Bridgewater        12-1
Jacoby Brissett              14-1
Joe Flacco                     20-1
Cam Newton                 33-1
Andrew Luck                 50-1
Colin Kaepernick           100-1