Thursday Night Football Betting Odds 49ers vs. Rams
Published on:
Sep/26/2013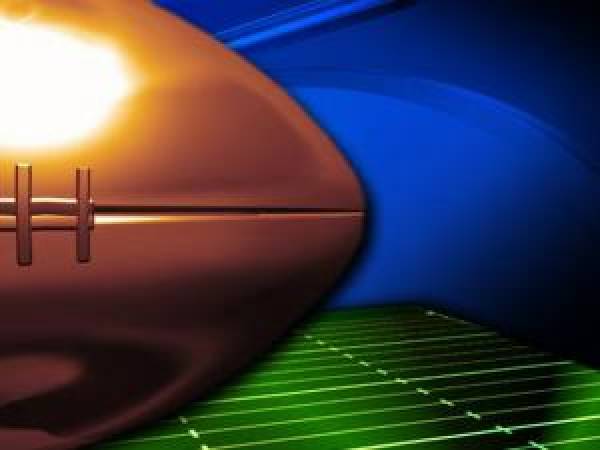 Carrie Stroup with your Thursday Night Football betting odds for the 49ers vs. Rams game.  Be sure to claim your FREE $100 bet here.
Sportsbook.ag Line & Total: San Francisco -3.5 & 42.5
Opening Line & Total: 49ers -4 & 43
Both the Rams and 49ers are looking to get back into the win column following two straight defeats when the two NFC West foes collide at the Edward Jones Dome on Thursday night.
St. Louis is coming off of an embarrassing 31-7 loss against the Cowboys while the 49ers were crushed 27-7 at home by the double-digit underdog Colts on Sunday. Last season, these teams had some very interesting battles as they tied their first meeting in San Francisco 24-24 in November. The teams then played again in St. Louis in December where the Rams came away with a 16-13 victory in overtime. St. Louis QB Sam Bradford was solid against the 49ers defense last year, passing for 496 yards and two touchdowns while throwing no interceptions in the two games. St. Louis is 3-1 ATS over the 49ers in the past three seasons and they are 2-0 ATS when playing at home in that span. This season, however, both teams have struggled ATS. The Rams have opened the season 0-3 ATS while the 49ers are 1-2 ATS. St. Louis is 4-17 ATS after gaining 75 or less rushing yards in two straight games since 1992, but San Francisco happens to be 30-14 ATS when coming off an upset loss in that same period. <P>
San Francisco opened the season with a dominant offensive performance in a 34-28 win over the Packers, but has done very little since then. The team has scored a combined 10 points over its past two games, due largely to the awful play of QB Colin Kaepernick. In the two defeats, he has completed just 26-of-55 passes (47%) for 277 yards (5.0 YPA), 0 TD, 4 INT and two lost fumbles. He has looked lost on the field without the help of any of his playmaking receivers. Star TE Vernon Davis didn't play last week because of an injured hamstring and is questionable for Thursday's game. The 49ers are also going to need WR Anquan Boldin to step up, as he has just six receptions for 74 yards in the two games since his 13-reception, 208-yard performance against the Packers. San Francisco's defense has struggled as well this season and will need to find a way to account for the loss of DE Aldon Smith (19.5 sacks in 2012), who is out indefinitely after checking himself into rehab for a substance abuse issue. The Niners defense has allowed 351 rushing yards (4.1 YPC) over the past two weeks, but has held those same opponents to a mere 5.98 passing yards per attempt.
St. Louis is also coming off a game to forget in which it lost 31-7 to the Cowboys. The Rams defense, which is usually not a concern, allowed Dallas RB DeMarco Murray to run for 175 yards and a touchdown on 26 carries. Their pass defense wasn't much better as they were able to sack Tony Romo only once as he went 17-of-24 with 210 yards, three touchdowns and no interceptions. On offense, St. Louis QB Sam Bradford did everything he could in the game going 29-of-48 for 240 yards with 1 TD and 0 INT, but his offensive line failed him, allowing him to get sacked six times for a loss of 43 yards. The Rams receivers also did little to help their quarterback as they dropped plenty of catchable passes while failing to make plays on the rare occasion they did have the ball in their hands. The loss of RB Daryl Richardson to a foot injury hurt the Rams offense as they rushed for just 35 yards on 12 carries, failing to top 70 rushing yards for the third straight game. Richardson is questionable for Thursday's game, and if he can't go, Isaiah Pead will get the bulk of the carries. Pead has just 21 yards on seven carries this season, but he has 61 receiving yards on nine catches in his two games. The Rams will need to be more efficient in the run game if they are going to make Sam Bradford's job any easier.
- Carrie Stroup, Gambling911.com Senior Reporter