Texas Pac-10 Defection "Imminent"
Published on:
Jun/14/2010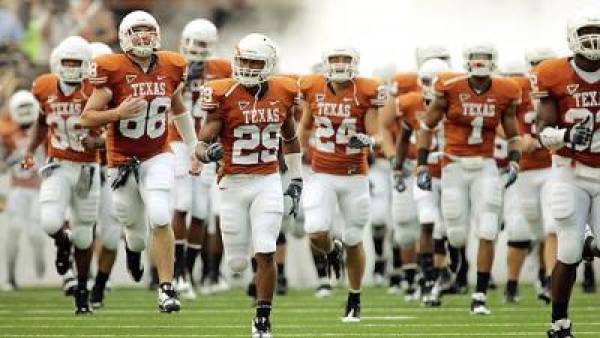 Sources close to ESPN.com insist that a Texas Pac-10 defection is "imminent", however, there have been conflicting reports all morning long.
Texas, Texas Tech, Oklahoma and Oklahoma State are all expected to move to the Pac-10.
One source said commissioner Dan Beebe's last-minute plan to save the conference has "zero" chance to succeed. Another source said it is "very unlikely" to succeed.
Texas' interests in being aligned with the research opportunities and academic missions of Pac-10 schools is driving the decision, along with money.
Texas A&M is now most likely to join the SEC, a source within the Big 12 said. This move, in the wake of Colorado and Nebraska's departure, would further diminish the chance of Beebe's plan succeeding, one source said.
Odds to win the 2011 BCS Championship at Sportsbetting.com:
Texas +1200 (pays $120 for every $10 bet)
Texas Tech +8000
Oklahoma +1300
Nebraska +1400
Get a 20% Cash Bonus When You Open An Account Today at Sportsbetting.com Here. USE BONUS CODE GAMBLING911 when joining.  Opening an online betting account is easy at Sportsbetting.com. They accept deposits by VISA, MasterCard, Pre-Paid Gift Cards, Money Transfer, Cash Transfer and over the phone.
Dan Shapiro, Gambling911.com