Want to bet the Texas Longhorns vs. Dallas Cowboys?  Now you can!  No, you're not seeing things.  You can actually now bet a college football team vs. an NFL team at BetOnline.com. 
Bet you didn't know that the Pittsburgh Steelers and Baltimore Ravens were playing again this weekend. Or that Big 10 foes Wisconsin and Nebraska will go head-to-head even though they aren't scheduled to play for a couple more weeks.
Well they might not be on the official NFL and College schedules, but they are on the betting board at the fastest growing sportsbook in the US, BetOnline.com.
For the first time in the 14-year history of the company, BetOnline is offering "Imaginary Match-ups" as a betting option. It's pretty simple, the odds-makers at BetOnline have calculated a point spread on games that aren't actually on the upcoming weekend's schedule. The team that scores the most points  on the day in their "real" game (point spread included) covers the bet.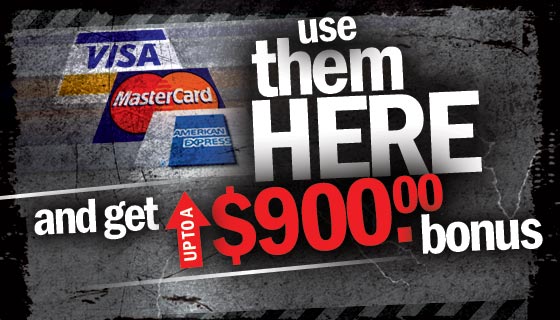 "This is giving our players a whole new way to bet on their favorite team," stated BetOnline's Dave Mason. "For example, not only can a Saints fan play them at minus 6.5-points this weekend versus the Bears, but they can also take them at plus half a point versus the Packers and minus half a point versus the Lions."
To no surprise, the Imaginary Match-up that is getting the most early action is another rematch from Week 1. The Dallas Cowboys are plus 1.5-points versus the New York Jets.
"Tony Romo and the Cowboys' offense pulled a big old choke job down the stretch Sunday night. Now he gets a chance to redeem himself against the Jets, well at least in the imaginary world," Mason stated.
Taking these match-ups a step further, BetOnline's odds-makers are matching up NFL vs. College teams for territorial bragging rights. The Pittsburgh Panthers are three-point dogs versus the Pittsburgh Steelers in the Steel City Showdown.  Meanwhile in the Midwest the turnover prone Notre Dame Fighting Irish is 7.5-point underdogs versus the Chicago Bears.
Here are some more of this weekend's football Imaginary Match-ups; only found at BetOnline.com:
Baltimore Ravens (+5) vs. Pittsburgh Steelers
Houston Texans (-2.5) vs. New England Patriots
Alabama (-4) vs. Cincinnati
Boise State (+6.5) vs. Michigan
Miami Hurricanes (-2.5) vs. Miami Dolphins
Texas Longhorns (-1.5) vs. Dallas Cowboys