TD Prop Bets 2016 Super Bowl
Published on:
Feb/07/2016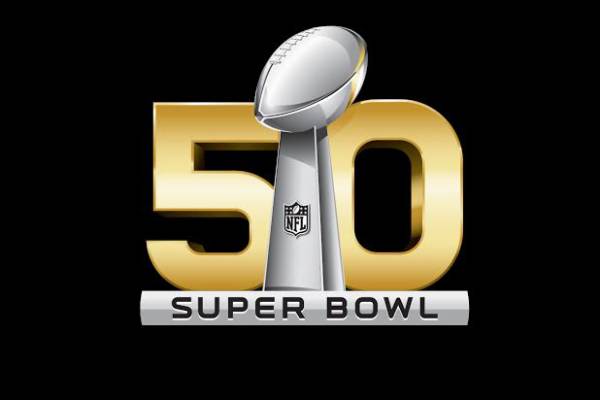 TD prop bets for the 2016 Super Bowl were available at BetPhoenix.
Ad: Start Betting Online at BetPhoenix Here and Claim Hundreds of Dollars in Free Cash and Hundreds of Super Bowl Prop Bets
Touchdown props for today's big game include, but are not limited to, the player to score the first touchdown, a player scoring two or more touchdowns and the player to score the last touchdown of the 2016 Super Bowl. 
The team breakdowns for Carolina and Denver are also being offered.
Scroll down to see them all.

SUPER BOWL 50 - PLAYERS PROPS 2 - Feb 07

02/07/2016 15:30:00

 

SUPER BOWL - SCORE 1ST TOUCHDOWN- ALL IN

 
 

101211

JONATHAN STEWART (CAR)

+800

 

101212

CAMERON ARTIS-PAYNE (CAR)

+5000

 

101213

MIKE TOLBERT (CAR)

+2500

 

101214

TED GINN (CAR)

+1200

 

101215

COREY BROWN (CAR)

+1600

 

101216

DEVIN FUNCHESS (CAR)

+2000

 

101217

JERRICHO COTCHERY (CAR)

+2000

 

101218

GREG OLSEN (CAR)

+1000

 

101219

ED DICKSON (CAR)

+3000

 

101220

CAM NEWTON (CAR)

+700

 

101221

RONNIE HILLMAN (DEN)

+1600

 

101222

C.J. ANDERSON (DEN)

+1100

 

101223

DEMARYIUS THOMAS (DEN)

+1000

 

101224

EMMANUEL SANDERS (DEN)

+1000

 

101225

JORDAN NORWOOD (DEN)

+3000

 

101226

ANDRE CALDWELL (DEN)

+4000

 

101227

CODY LATIMER (DEN)

+4000

 

101228

VERNON DAVIS (DEN)

+3000

 

101229

OWEN DANIELS (DEN)

+1600

 

101230

PEYTON MANNING (DEN)

+5000

 

101231

CAROLINA D/ST

+1600

 

101232

DENVER D/ST

+2000

 

101233

NO TD SCORED

+5000

02/07/2016 15:30:00

 

SCORE 2 OR MORE TOUCHDOWNS - ALL IN

 
 

280057

JONATHAN STEWART (CAR)

+500

 

280058

CAMERON ARTIS-PAYNE (CAR)

+5000

 

280059

MIKE TOLBERT (CAR)

+2000

 

280060

TED GINN (CAR)

+900

 

280061

COREY BROWN (CAR)

+1400

 

280062

DEVIN FUNCHESS (CAR)

+1600

 

280063

JERRICHO COTCHERY (CAR)

+1600

 

280064

GREG OLSEN (CAR)

+700

 

280065

ED DICKSON (CAR)

+3000

 

280066

CAM NEWTON (CAR)

+500

 

280067

RONNIE HILLMAN (DEN)

+1400

 

280068

C.J. ANDERSON (DEN)

+900

 

280069

DEMARYIUS THOMAS (DEN)

+800

 

280070

EMMANUEL SANDERS (DEN)

+800

 

280071

JORDAN NORWOOD (DEN)

+3000

 

280072

ANDRE CALDWELL (DEN)

+5000

 

280073

CODY LATIMER (DEN)

+5000

 

280074

VERNON DAVIS (DEN)

+3000

 

280075

OWEN DANIELS (DEN)

+1400

 

280076

PEYTON MANNING (DEN)

+10000

 

280077

CAROLINA D/ST

+1000

 

280078

DENVER D/ST

+1600

02/07/2016 15:30:00

 

SCORE 3 OR MORE TOUCHDOWNS - ALL IN

 
 

280081

JONATHAN STEWART (CAR)

+3000

 

280082

CAMERON ARTIS-PAYNE (CAR)

+20000

 

280083

MIKE TOLBERT (CAR)

+15000

 

280084

TED GINN (CAR)

+6500

 

280085

COREY BROWN (CAR)

+8000

 

280086

DEVIN FUNCHESS (CAR)

+12000

 

280087

JERRICHO COTCHERY (CAR)

+12000

 

280088

GREG OLSEN (CAR)

+5000

 

280089

ED DICKSON (CAR)

+20000

 

280090

CAM NEWTON (CAR)

+2800

 

280091

RONNIE HILLMAN (DEN)

+8000

 

280092

C.J. ANDERSON (DEN)

+6500

 

280093

DEMARYIUS THOMAS (DEN)

+5000

 

280094

EMMANUEL SANDERS (DEN)

+5000

 

280095

JORDAN NORWOOD (DEN)

+15000

 

280096

ANDRE CALDWELL (DEN)

+20000

 

280097

CODY LATIMER (DEN)

+20000

 

280098

VERNON DAVIS (DEN)

+20000

 

280099

OWEN DANIELS (DEN)

+8000

 

280100

PEYTON MANNING (DEN)

+20000

 

280101

CAROLINA D/ST

+6000

 

280102

DENVER D/ST

+15000

02/07/2016 15:30:00

 

SCORE 1ST CAROLINA TOUCHDOWN - ALL IN

 
 

280105

JONATHAN STEWART (CAR)

+400

 

280106

CAMERON ARTIS-PAYNE (CAR)

+2000

 

280107

MIKE TOLBERT (CAR)

+1400

 

280108

TED GINN (CAR)

+600

 

280109

COREY BROWN (CAR)

+750

 

280110

DEVIN FUNCHESS (CAR)

+1200

 

280111

JERRICHO COTCHERY (CAR)

+1200

 

280112

GREG OLSEN (CAR)

+500

 

280113

ED DICKSON (CAR)

+1800

 

280114

CAM NEWTON (CAR)

+400

 

280115

CAROLINA D/ST

+800

 

280116

NO CAROLINA TD SCORED

+900

02/07/2016 15:30:00

 

TO SCORE 1ST DENVER TOUCHDOWN - ALL IN

 
 

280118

RONNIE HILLMAN (DEN)

+750

 

280119

C.J. ANDERSON (DEN)

+500

 

280120

DEMARYIUS THOMAS (DEN)

+450

 

280121

EMMANUEL SANDERS (DEN)

+450

 

280122

JORDAN NORWOOD (DEN)

+1600

 

280123

ANDRE CALDWELL (DEN)

+2000

 

280124

CODY LATIMER (DEN)

+2000

 

280125

VERNON DAVIS (DEN)

+2000

 

280126

OWEN DANIELS (DEN)

+750

 

280127

PEYTON MANNING (DEN)

+3000

 

280128

DENVER D/ST

+1000

 

280129

NO DENVER TD SCORED

+700

02/07/2016 15:30:00

 

TO SCORE LAST TOUCHDOWN - ALL IN

 
 

280131

JONATHAN STEWART (CAR)

+800

 

280132

CAMERON ARTIS-PAYNE (CAR)

+4000

 

280133

MIKE TOLBERT (CAR)

+2500

 

280134

TED GINN (CAR)

+1200

 

280135

COREY BROWN (CAR)

+1600

 

280136

DEVIN FUNCHESS (CAR)

+2000

 

280137

JERRICHO COTCHERY (CAR)

+2000

 

280138

GREG OLSEN (CAR)

+1000

 

280139

ED DICKSON (CAR)

+3000

 

280140

CAM NEWTON (CAR)

+800

 

280141

RONNIE HILLMAN (DEN)

+1600

 

280142

C.J. ANDERSON (DEN)

+1000

 

280143

DEMARYIUS THOMAS (DEN)

+1000

 

280144

EMMANUEL SANDERS (DEN)

+1000

 

280145

JORDAN NORWOOD (DEN)

+3000

 

280146

ANDRE CALDWELL (DEN)

+4000

 

280147

CODY LATIMER (DEN)

+4000

 

280148

VERNON DAVIS (DEN)

+3000

 

280149

OWEN DANIELS (DEN)

+1600

 

280150

PEYTON MANNING (DEN)

+6000

 

280151

CAROLINA D/ST

+1400

 

280152

DENVER D/ST

+1800
- Ean Lamb, Gambling911.com