Last year's Super Bowl was maybe the best one in the history of the Super Bowl era and it will be hard to top. The comeback in the fourth quarter by the Patriots to defeat the Falcons will live on in infamy for years to come.  SCROLL DOWN FOR MORE...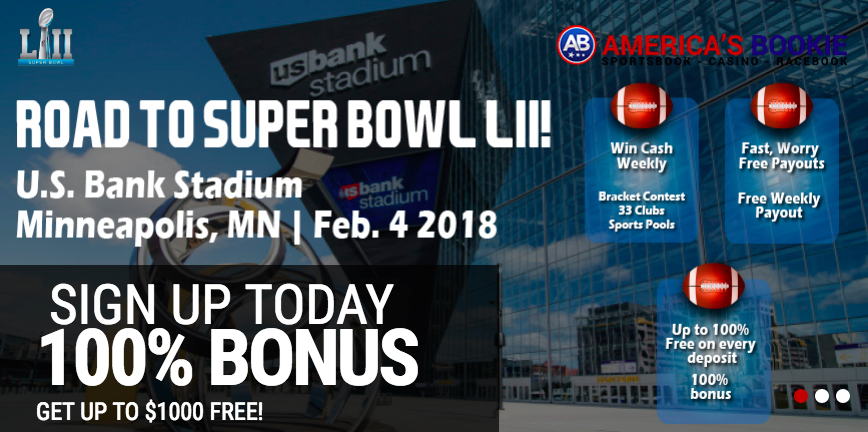 For those who are not Patriots fans, even you must recognize the performance as the greatest of all time and call it what it was; the performance of a lifetime. For Patriots fans it was the icing on the cake to an already stellar HOF career from Tom Brady and an even better coaching performance from Bill Belichick. For Falcons fans, well, let's just say it was memorable! The Patriots are back and they are possibly, better than ever. Here are five basic reasons that they will repeat as champions.
Bet the Superbowl and America's Favorite Online Bookie – Superbowl Line Lines and Odds
#1 Confidence. The Patriots have been there before, this is old hat and it's a routine in which they have become accustomed. The experience factor means a lot in any game but in the Super Bowl it means nearly everything, unless you are the Buffalo Bills. The Patriots are very clearly not the Buffalo Bills and as they age, they get better, don't believe it? Just take a look at what Tom Brady has accomplished after the age of 35, it astounding. Tom Brady continues to impress and he seems to be in reverse osmosis. This is his team and he is coached by the best. Count on the Patriots to have no fear and come into this one more confident than ever before.
#2 Bill Belichick. Those two words are enough on their face but let's take a closer look. There is no need to go into every detail of this man's coaching success, it would take a book to explain it all. Just rest assured with this number; 15. That's a hefty number and that's what Bill has done for them. This man has the game of football mastered and just when the competition has him figured out, he has it figured out, that he has been figured out, and he reworks the game plan and beats you! Bill Belichick is the best coach in football and he has nothing more to prove. He will be game ready.
#3 Tom Brady. Again, enough said! Really enough said.
#4 A better than expected defense. This Patriots team does not get the respect they deserve on defense. They are very good. This is why Matt Patricia is sought after and will most likely be leaving to a head coaching job of his own, after this Sunday's game. The Patriots are the 5th best team in the NFL on defense and they give up 18.5 ppg. They have an under talked about defensive unit and rest assured; they will show up for this Super Bowl.
#5 Tom Brady, really, sorry to do this to you the reader, but really Tom Brady and the offensive unit. What Josh McDaniel's has done is built a dynasty and this dynasty finds a way to come back from a 28-3 deficit late in the third quarter of a Super Bowl for the greatest comeback of all time. Patriots will find a way to win the superbowl again and he will get the victory.
Prediction: Patriots -4