Super Bowl 50 Props: Team to Record 1st Timeout, Coach's Challenge, Penalty More
Published on:
Feb/06/2016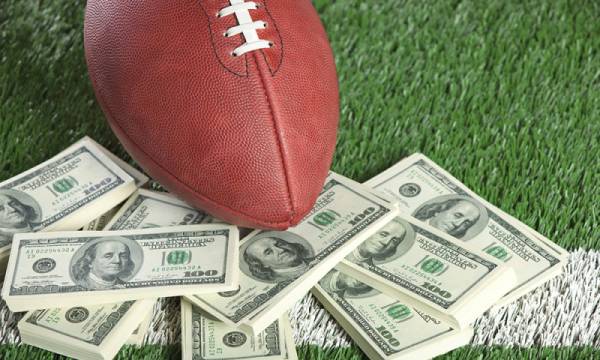 Gambling911.com has your Super Bowl 50 prop bets for the Team to Record the 1st Timeout, the Team to Call the First Coach's Challenge and to Record the 1st Penalty.
Additionally we have the Punt prop as well as that elusive Safety.
And finally we have the prop bet on Team to Record More First Downs, Whether Both Teams Have the Lead in the 1st Half, a Lead Change in the 2nd Half, Game Tied After 1st Score, and Whether There Will Be Overtime.
Scroll Down For All These Odds Below
NFL - SUPERBOWL 50 - GAME PROPS - Feb 07

TEAM TO PUNT 1ST IN THE GAME

 

Feb 07

92201

CAR PUNT 1ST

-105

 
 
 

6:30 PM

92202

DEN PUNT 1ST

-135

 
 

TEAM TO RECORD THE 1ST TIMEOUT

 

Feb 07

92203

CAR 1ST TIMEOUT

-120

 
 
 

6:30 PM

92204

DEN 1ST TIMEOUT

-120

 
 

TEAM TO RECORD THE FIRST COACHES

CHALLENGE

 

Feb 07

92205

CAR 1ST COACH CHALLENGE

-120

 
 
 

6:30 PM

92206

DEN 1ST COACH CHALLENGE

-120

 
 

TEAM TO RECORD THE FIRST PENALTY

 

Feb 07

92207

CAR 1ST CALLED PENALTY

-115

 
 
 

6:30 PM

92208

DEN 1ST CALLED PENALTY

-125

 
 

WILL THERE BE A SAFETY BY EITHER TEAM?

 

Feb 07

92309

Y,SAFETY (CAR/DEN)

+450

 
 
 

6:30 PM

92310

N,SAFETY (CAR/DEN)

-750

 
 

TEAM TO RECORD MORE FIRST DOWNS

 

Feb 07

92335

CAR 1ST DOWNS IN GM

 
 

-1½-150

 

6:30 PM

92336

DEN 1ST DOWNS IN GM

 
 

+1½+110

WILL BOTH TEAMS HAVE THE LEAD IN

THE FIRST HALF?

 

Feb 07

92435

Y,BOTH TEAMS LEAD IN 1H

+110

 
 
 

6:30 PM

92436

N,BOTH TEAMS LEAD IN 1H

-150

 
 

WILL THERE BE A LEAD CHANGE IN

THE SECOND HALF

 

Feb 07

92437

Y,LEAD CHANGE IN 2H

+145

 
 
 

6:30 PM

92438

N,LEAD CHANGE IN 2H

-185

 
 

WILL THE GAME EVER BE TIED AFTER

THE FIRST SCORE?

 

Feb 07

92439

Y,GM TIED AFTER 1ST SC

-130

 
 
 

6:30 PM

92440

N,GM TIED AFTER 1ST SC

-110

 
 

WILL THERE BE AN OVERTIME?

 

Feb 07

92445

Y, OT (CAR/DEN)

+450

 
 
 

6:30 PM

92446

N, OT (CAR/DEN)

-900

 
 
- Mary Montgomery, Gambling911.com