There are some out there offering a Super Bowl 50 prop bet on whether an earthquake will hit during the big game in San Francisco. 
The odds were set at around 65-1 with a requirement of the exact magnitude but online sportsbooks the likes of BetOnline have resisted.
AD: Hundreds of Super Bowl Prop Bets and Get Up to $1000 in Free Wagers Here
"These books took lots of flack back in 2006 for offering odds on hurricanes hitting the US following a series of devastating storms the likes of Katrina, Rita and Wilma," notes Payton O'Brien of Gambling911.com.  "Many viewed this wagering option as taking bets on a potential disaster."
Earthquakes, which are less predictable than your typical hurricane, could be considered more catastrophic and San Francisco has had its fair share of those. 
Dave Mason of BetOnline reacted when asked if his company would be offering such a prop wager.
"We are not touching the earthquake prop at BetOnline.ag," he said adamantly.  "We don't like offering props about potential natural disasters and human tragedy. Earthquakes kill people and make people sad. Cleavage doesn't kill people so and makes people happy."
Ahhh…yes BetOnline will be offering a prop bet on Beyonce's cleavage.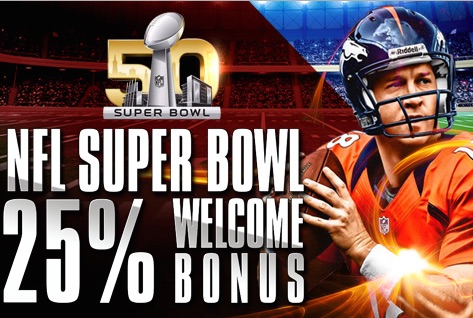 Color of Gatorade Thrown on Winning Coach

06:30 PM

6757

Orange

 

+120

 

6758

Clear/Water

 

+400

 

6759

Blue

 

+275

 

6760

Yellow

 

+450

 

6761

Red

 

+750

 

6762

Purple

 

+1000

 

6763

Any Other Color

 

+750

 

Other Specials

Length of National Anthem by Lady Gaga

06:30 PM

6821

Over 136.5 Seconds

 

+125

 

6822

Under 136.5 Seconds

 

-155

 

Other Specials

Nevadas Total Super Bowl 50 Handle

06:30 PM

6769

Over $118 Million

 

-205

 

6770

Under $118 Million

 

+165

 

Other Specials

Nielsen TV Rating for Super Bowl 50

06:30 PM

6821

Over 48.5

 

+110

 

6822

Under 48.5

 

-140

 

Other Specials

Nielsen TV Rating H2H

06:30 PM

6823

Charlotte

 

+110

 

6824

Denver

 

-140

 

Other Specials

Super Bowl 50 MVP to thank first in speech

06:30 PM

6851

Teammates

 

+200

 

6852

God

 

+150

 

6853

Fans/City

 

+600

 

6854

Family

 

+800

 

6855

Coaches/Owner

 

+800

 

6856

Field

 

+1000

 

6857

Does not thank anyone

 

+250

 

Other Specials

Time of Gatorade Shower

06:30 PM

6764

More than 00:08 of 4th Qtr

 

-180

 

6765

Less than 00:08 of 4th Qtr

 

+140

 

Other Specials

Total Viewers

06:30 PM

6819

Over 117 Million

 

-110

 

6820

Under 117 Million

 

-120

 

Sunday, Feb 07, 2016

Panthers Specials

Cam Newtons First Dab

06:30 PM

6771

1st Quarter

 

+100

 

6772

2nd Quarter

 

+150

 

6773

3rd Quarter

 

+650

 

6774

4th Quarter

 

+900

 

6775

Postgame

 

+1200

 

Panthers Specials

Panthers 1st TD - Fan who gets ball

06:30 PM

6778

Boy

 

-180

 

6779

Girl

 

+150

 

Sunday, Feb 07, 2016

Halftime Show Props

Beyonce Cleavage

06:30 PM

6801

Yes

 

-300

 

6802

No

 

+200

 

Sunday, Feb 07, 2016

Broncos Specials

Peyton Manning benched for Osweiler

06:30 PM

6776

Yes

 

+400

 

6777

No

 

-600

 

Sunday, Feb 07, 2016

06:30 PM

6755

Correct Call

 

-105

 

6756

Incorrect Call

 

-105

 

Coin Toss

Outcome of Coin Toss

06:30 PM

6751

Heads

 

-105

 

6752

Tails

 

-105

 

Coin Toss

Team to Win Coin Toss

06:30 PM

6753

Carolina Panthers

 

-105

 

6754

Denver Broncos

 

-105

 
- Jordan Bach, Gambling911.com