Should I Bet the Michigan Wolverines in College Football This Week?
Published on:
Oct/07/2022
The Michigan Wolverines started the 2022 season strong but only covered in half of their first four games.  We have important line analyses for Michigan games below.  Live odds can always be found at BetOnline here (up to $1000 in welcome bonus money available).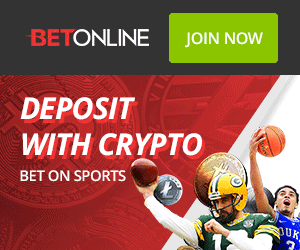 Week 7 vs. Penn State
Promising to be one of the best games of the week, Michigan is a -6.5 to -7 point home favorite and this line is about as accurate as you can get.
"Big, big, big game," the Wolverines head coach Jim Harbaugh said during his Monday press conference. "If anybody was watching football yesterday on television, the pro games, seems like every commercial break there was an advertisement for the Michigan-Penn State game.
"So if anybody wasn't realizing that this was a big game, there were constant reminders yesterday."
Here are your comparables with similar line movements of 6.5 to 7.  The home favorite covered in both comparable games. The home team (one a favorite, the other a dog) covered in the two games that were on the money.
Cincinnati +6.5 to +7 vs. Arkansas where the home favorite covered just barely with 7 point win, while it was a push for some.  The wrong team was favored here.
Oregon -6.5 vs. Washington State we saw the home dog cover with Oregon winning by 3 points.  This one was on the money.
NC State +6.5 /+7 vs. Clemson had the home favorite cover and win by 10.  Again, this one was on the money.
TCU -6.5 to -7 vs. Kansas.  The road favorite TCU covered and pushed with a 7 point win.  There was an overlay of 3.5.
Week 6 @ Indiana Hoosiers
Fourth-ranked Michigan came into this game undefeated but with a 3-2 record Against The Spread.  Indiana was 3-2 SU with a 1-4 ATS record.  The Wolverines are -22.5 road favorites at most books.
This was a scary position for Michigan to be in as they could be caught looking ahead to Penn State next week.
"Consider them a blue-collar team that always has a lot of talented guys and is really well-coached. So we're going to have to play good. It's always going to come down to that," Michigan coach Jim Harbaugh said when asked if Saturday was a trap game. "However, whatever tag you put on a game, it comes down to if you play good, coach good and make sure that we're prepared."
Indiana had dove to No. 77 on the Sagarin ratings with a number of 68.67.  Michigan came in at No. 5 with a number of 86.71. With home field advantage of 1.89 tacked onto the Hoosiers number we get a final line of 16.15 (-16 favoring Michigan). 
This was a pretty good sized overlay of 6.5 and we thought Indiana had a good chance of covering.  They did, just barely, with a 31-10 loss, covering the 22.5 points though.
Week 5 @ Iowa Hawkeyes
The line on this game moved from Wolverines -10 to -10.5 and even -11 at some books, sharp and recreational alike.  We got a number of 5.7, suggesting a 4.5 to 5.5 overlay. 
A comparison game ahead of this one was NC State -10 to -12.5  vs. East Carolina with the dog covering as NC State wins by just a point.  There was an overlay of 3.5 to 5.5 in this one.
Overall, however, the games with a line of 10 and 10.5 and above had been split between favorites and dogs but this one ended up going towards the favorite, Michigan.
Michigan and Iowa had mostly been splitting their past 10 meetings though the Hawkeyes had won four straight in Iowa City.
Week 4 vs. Maryland Terrapins
Michigan failed to cover the spread in this one as the -17 point favorite and winning by a touchdown.
Blake Corum rushed for a career-high 243 yards and two touchdowns and No. 4 Michigan topped Maryland 34-27 in the Big Ten opener for both teams.
Michigan Wolverines 2022 Schedule
Michigan Wolverines 2022 Schedule
Date: Opponent (Location)
Sept. 3: vs. Colorado State Rams (Ann Arbor, Mich.), 12 p.m. ET on ABC
Sept. 10: vs. Hawaii Rainbow Warriors (Ann Arbor, Mich.), 8 p.m. ET on Big Ten Network
Sept. 17: vs. UConn Huskies (Ann Arbor, Mich.), 12 p.m. ET on ABC
Sept. 24: vs. Maryland Terrapins (Ann Arbor, Mich.), 12 p.m. ET on FOX or FS1
Oct. 1: at Iowa Hawkeyes (Iowa City, Iowa)
Oct. 8: at Indiana Hoosiers (Bloomington, Ind.), 12 p.m. ET on TBA
Oct. 15: vs. Penn State Nittany Lions (Ann Arbor, Mich.)
Oct. 29: vs. Michigan State Spartans (Ann Arbor, Mich.)
Nov. 5: at Rutgers Scarlet Knights (Piscataway, N.J.)
Nov. 12: vs. Nebraska Cornhuskers (Ann Arbor, Mich.)
Nov. 19: vs. Illinois Fighting Illini (Ann Arbor, Mich.)
Nov. 26: at Ohio State Buckeyes (Columbus, Ohio), 12 p.m. ET on FOX
Betting Resources
Can I Bet on Bovada From Michigan?
Original publication date September 30, 2022 - Updated October 7, 2022
- Tony Caliente, Gambling911.com