Rams vs. Saints Spread Nearly Double Digits
Published on:
Dec/11/2010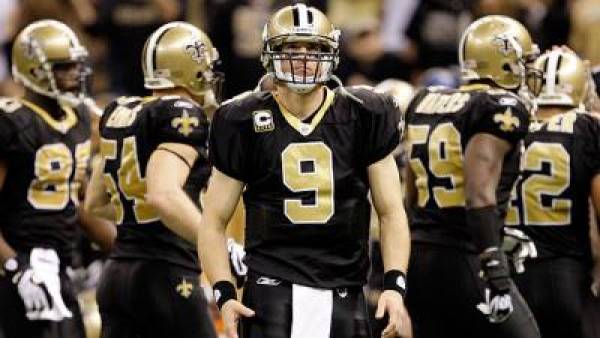 At +9, the Rams vs. Saints spread is only smaller than that featured with the Chiefs vs. Chargers game, as unbelievable as that might seem.  Kansas City came in as the +9.5 road underdog.  We'll touch on this game in another article.
For now, it's a bit of a mystery as to why the Rams are such huge underdogs in this contest.  After all, here we have a team that is currently at 6-6.  They've won more games this season than in the last two combined.  And let's not forgot that the reigning Super Bowl champions floundered against the Cleveland Browns at home earlier in the season.  Of course, we'd be remiss in pointing out that the Saints have won 5 games straight.  St. Louis has won its last two games and is looking to capture a Playoffs spot in the pitiful NFC West division.  They are currently tied with Seattle.
New Orleans, as good as they have played, is one game behind the Atlanta Falcons in the competitive NFC South.
The Rams were getting heavy action on the spread coming into Sunday's game with just over 85 percent backing.  The Over 47 was getting close to 75 percent of the action.  The money line was getting even action in this game with a Rams payout of $34 for every $10 bet should they win outright. 
Some important betting trends appear below.
St. Louis is actually 2-1 in the last three games of this series since 2005.  Last year, they lost at home to New Orleans by a mere 5 points and managed to cover Against The Spread.  They were a +14 underdog in that one.
The Rams are 4-0 ATS in their last 4 road games.
The Rams are 6-1 ATS in their last 7 games overall, which reflects their vast improvement over last season. 
The Saints, meanwhile, are 7-2 ATS in their last 9 games as a home favorite of 3.5 to 10.
The Saints have performed poorly against the NFC recently, going 6-14 ATS (edge:  Rams)
The Saints are 3-10 ATS in their last 13 games following a Straight Up win.  St. Louis is 4-1 ATS following a Straight Up win (edge: Rams)
The Saints are 0-6 ATS in their last 6 games during the month of December. 
- Don Shapiro, Gambling911.com