Rams vs. Packers MNF Prop Bets, Gambling Preview
Published on:
Dec/18/2022
The Los Angeles Rams will face the Green Bay Packers on Monday Night Football. Both teams have had wildly disappointing seasons. Both teams will want to make a statement on Monday Night Football. Who will prevail in this Monday Night Showdown?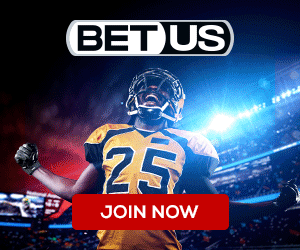 The Rams are a +7 road dog in this one.  Gambling911.com gets a number of Green Bay 4.42.  That's an overlay of 2.5 points.
BetUS host TJ Rives, and expert handicappers Chris Farley and Scott Kellen analyze the Monday Night Football game Los Angeles Rams vs Green Bay Packers. They'll go over the latest football betting trends, and best value NFL odds available and share their expert picks and predictions for this NFL Week 15 game.
Rams vs. Packers Prop Bets
Rot     Player to Score First Touchdown in The Game     Moneyline
101     Cam Akers (LAR)         +1100
102     Kyren Williams (LAR)         +1500
103     Tyler Higbee (LAR)         +1800
104     Van Jefferson (LAR)         +1800
105     Ben Skowronek (LAR)         +2000
106     Tutu Atwell (LAR)         +2200
107     Brandon Powell (LAR)         +2800
108     Brycen Hopkins (LAR)         +3200
109     Baker Mayfield (LAR)         +4000
110     Lance McCutcheon (LAR)         +5000
111     Austin Trammell (LAR)         +6600
112     Bryce Perkins (LAR)         +6600
113     Aaron Jones (GB)         +500
114     A.J Dillon (GB)         +500
115     Christian Watson (GB)         +700
116     Allen Lazard (GB)         +700
117     Robert Tonyan Jr. (GB)         +1200
118     Romeo Doubs (GB)         +1400
119     Randall Cobb (GB)         +1600
126     Sammy Watkins (GB)         +2100
127     Aaron Rodgers (GB)         +2500
128     Marcedes Lewis (GB)         +2500
129     Josiah Deguara (GB)         +3000
130     Any Other Touchdown Scorer         +700
131     No Touchdown Scorer         +4000
All wagers have action.
Rot     Anytime Touchdown Scorer     Moneyline
201     Cam Akers (LAR)         +225
202     Kyren Williams (LAR)         +300
203     Tyler Higbee (LAR)         +320
204     Van Jefferson (LAR)         +300
205     Ben Skowronek (LAR)         +375
206     Tutu Atwell (LAR)         +450
207     Brandon Powell (LAR)         +600
208     Brycen Hopkins (LAR)         +700
209     Baker Mayfield (LAR)         +800
210     Lance McCutcheon (LAR)         +1000
211     Austin Trammell (LAR)         +1400
212     Bryce Perkins (LAR)         +1400
213     Aaron Jones (GB)         +105
214     A.J Dillon (GB)         +120
215     Christian Watson (GB)         +150
216     Allen Lazard (GB)         +150
217     Robert Tonyan Jr. (GB)         +250
218     Romeo Doubs (GB)         +280
219     Randall Cobb (GB)         +320
224     Sammy Watkins (GB)         +500
225     Aaron Rodgers (GB)         +550
226     Marcedes Lewis (GB)         +550
227     Josiah Deguara (GB)         +750
Rot     Baker Mayfield (LAR) Total Passing Yards     Moneyline
1001     Over  190½  Passing Yards     -130
1002     Under  190½  Passing Yards     Ev
Must Start for action.
Rot     Baker Mayfield (LAR) Total Completions     Moneyline
1003     Over  18½  Completions     -115
1004     Under  18½  Completions     -115
Must Start for action.
Rot     Baker Mayfield (LAR) Total Passing Attempts     Moneyline
1005     Over  31½  Passing Attempts     -115
1006     Under  31½  Passing Attempts     -115
Must Start for action.
Rot     Baker Mayfield (LAR) Total Touchdown Passes     Moneyline
1007     Over  ½  TD Passes     -210
1008     Under  ½  TD Passes     +170
Must Start for action.
Rot     Baker Mayfield (LAR) Total Interceptions     Moneyline
1011     Over  ½  Interceptions     -170
1012     Under  ½  Interceptions     +140
Rot     Aaron Rodgers (GB) Total Passing Yards     Moneyline
2001     Over  229½  Passing Yards     -115
2002     Under  229½  Passing Yards     -115
Must Start for action.
Rot     Aaron Rodgers (GB) Total Completions     Moneyline
2003     Over  21½  Completions     -105
2004     Under  21½  Completions     -125
Must Start for action.
Rot     Aaron Rodgers (GB) Total Passing Attempts     Moneyline
2005     Over  31½  Passing Attempts     -115
2006     Under  31½  Passing Attempts     -115
Must Start for action.
Rot     Aaron Rodgers (GB) Total Touchdown Passes     Moneyline
2007     Over  1½  TD Passes     -105
2008     Under  1½  TD Passes     -125
Must Start for action.
Rot     Aaron Rodgers (GB) Total Interceptions     Moneyline
2011     Over  ½  Interceptions     +150
2012     Under  ½  Interceptions     -180
- Mary Montgomery, Gambling911.com