Philadelphia Eagles Odds To Win The 2011 Super Bowl
Published on:
Dec/19/2010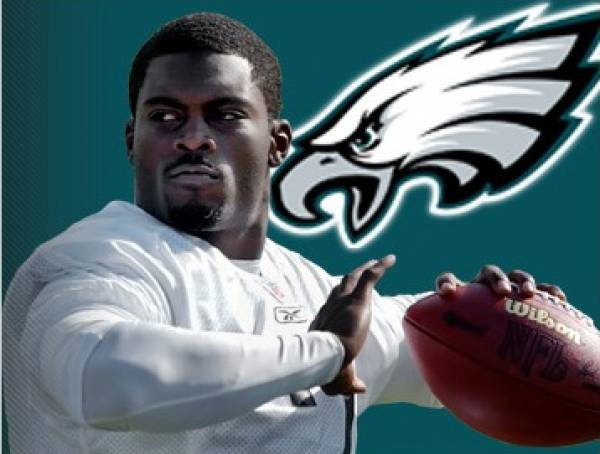 The Philadelphia Eagles odds to win the 2011 Super Bowl were set at 8/1 coming into Sunday's game against the New York Giants.  Those odds are expected to be slashed come Tuesday at SBG Global (see ad below) following the Eagles miraculous 21-point come-from-behind victory, giving them sole possession of first place in the NFC East with a 10-4 record.
"By far, this is one of the greatest comebacks of my career, being down by such a huge deficit," Eagles quarterback Michael Vick said after throwing for 242 yards and three touchdowns overall and ran for a game-high 130 yards.  "We were able to come back in a short period of time.  It's outstanding. I give a lot of credit to my teammates. I have to thank God for the opportunity but it was, by far, one of the best."
DeSean Jackson scored on a 65-yard punt return on the last play of the game and the Eagles managed to score a team-record 28 points in the final 7:28 minutes.  The final score: 38-31.  They also swept the Giants this season.
Giants head coach Tom Coughlin was so angry he threw his notes as Jackson backed into the end zone.
"I've never been around anything like this in my life," Coughlin said. "It's about as empty as you get to feel in this business, right there."
The Eagles were initially listed with 20/1 odds of winning the 2011 Super Bowl coming into the regular season.
SBG Global will release updated Super Bowl odds on Tuesday.
- Don Shapiro, Gambling911.com