What Are the Payout Odds if Haason Reddick, Javon Hargrave, Carlos Dunlap Record a Sack - Super Bowl 57?
Published on:
Feb/04/2023
The Chiefs Carlos Dunlap and Eagles Javon Hargrave are NOT expected to record a sack in this year's Super Bowl.  They pay out $20 for every $10 bet as a result.  The Eagles Haason Reddick (PHI) to Record a Sack IS expected to at least once, but if he does NOT, the payout would be close to $15 on a $10 bet.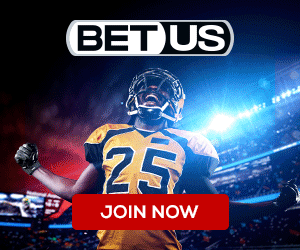 Super Bowl 57 Sacks
Carlos Dunlap - Dunlap was 33 years old when he was signed onto the Chiefs back in the summer. He recorded 8.5 sacks for the Seahawks in 2021, bringing his career total to 96 before arriving in KC.  Dunlap recorded four sacks for the Chiefs in 2022.
Javon Hargrave - He had 11 sacks in 2022 for the Eagles, adding value to his 2023 Super Bowl odds of recording at least one.  The exact payout at BetUS is $17 for every $10 bet.
Haason Reddick - Reddick finished the regular season with 49 tackles (35 solo) and a team-high 16 sacks.  He's a pretty heavy favorite at -165 to record at least one sack in the big game February 12.
The Chiefs sacks leader in 2022 was Chris Jones with 15.5 sacks and he was coming in at -120 odds to record one in the 2023 Super Bowl.  There is definitely some value here.
Player to Record 2 or More Sacks - Super Bowl Payouts
Rot     Player to Record 2 or more Sacks     Moneyline
8041     Chris Jones (KC)         +450 pays $45 on a $10 bet
8042     George Karlaftis (KC)         +1500 pays $150 on a $10 bet
8043     Frank Clark (KC)         +700 pays out $70 on a $10 bet
8044     Carlos Dunlap (KC)         +1400 pays $140
8045     Haason Reddick (PHI)         +500 pays $50
8046     Javon Hargrave (PHI)         +1200 pays $120
8047     Josh Sweat (PHI)         +1000 pays $100
8048     Fletcher Cox (PHI)         +2500 pays $250
Defensive Sacks
Rot     Player to Record 1st Defensive Sack in the Game     Moneyline
8326     Chris Jones (KC)         +550
8327     Frank Clark (KC)         +800
8328     George Karlaftis (KC)         +1500
8330     Carlos Dunlap (KC)         +1600
8331     Nick Bolton (KC)         +2500
8332     Khalen Saunders (KC)         +3000
8333     Mike Danna (KC)         +3000
8334     L'Jarius Sneed (KC)         +3000
8335     Derrick Nnadi (KC)         +4000
8337     Willie Gay Jr. (KC)         +4000
8338     Juan Thornhill (KC)         +5000
8339     Justin Reid (KC)         +5000
8340     Any Other KC Chiefs Player         +1600
8341     Haason Reddick (PHI)         +400
8342     Brandon Graham (PHI)         +1000
8343     Javon Hargrave (PHI)         +1000
8344     Fletcher Cox (PHI)         +1600
8345     Robert Quinn (PHI)         +2500
8346     Kyzir White (PHI)         +2500
8347     T.J. Edwards (PHI)         +3000
8348     Ndamukong Suh (PHI)         +3000
8349     Jordan Davis (PHI)         +4000
8350     C.J. Gardner-Johnson (PHI)         +5000
8351     Any Other PHI Eagles Player         +1500
8352     No Sacks         +2000
- Don Shapiro, Gambling911.com