The Patriots vs. Saints Monday Night Football odds have gone from New Orleans -3 down to -1 ½ at betED.com.  Most online books in fact had the Saints listed as a -1 ½ favorite heading into Monday.  The Vegas books were still hanging around -2.  The action here has been pretty even for the most part.
Indianapolis won its game against Houston on Sunday and remains undefeated.  New Orleans will try to do the same but faces off against a tougher opponent in the New England Patriots.
As NFL.com points out, New England is one of two teams with a winning record left on New Orleans' schedule. As pressure for a perfect regular season has mounted, the Saints have played several close games (last week's blow out of the Bucs aside). The Patriots, the only team to go 16-0 in the regular season, have motivation to end the unbeaten run and keep alive their playoff aspirations.
Also, the Patriots have lost both games they have played against teams that currently have winning records (Broncos, Colts). Although the two defeats came by a total of four points, New England could use a quality victory with the playoff stretch arriving.
New England seems to have the edge in most positions except for running back, wide receiver and the offensive line. 
Look for the Patriots to be more aggressive when it comes to the pass defense vs. Drew Brees. 
From Scout Inc.:
Patriots coach Bill Belichick's faith in his pass defense seems to have grown in recent weeks. His young secondary seems to be playing with more confidence, and that leads to more exotic schemes and blitzes. If the Pats sit in zones and play Cover 2 looks, Brees will pick them apart, especially if the pass rush is not there. We probably will see combo coverages, movement before the snap, exotic drops into coverage and corners who play press schemes off the snap. Brees and New Orleans coach Sean Payton do an excellent job making in-game adjustments, and their ability to win the chess match with Belichick's defense is a big key to this game.
Scout Inc. also points out that the Saints will want to get off to a quick early lead. 
The Saints have 16 turnovers in the last five games, including three interceptions in Week 11 against Tampa Bay.  Any sloppy play will likely result in a Patriots win.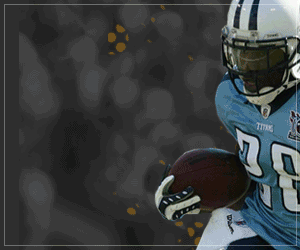 Now let's look at some Patriots vs. Saints Monday Night Football odds trends:
The New England Patriots are 6-2-2 ATS in their last 10 games as an underdog of 0.5-3.0.
New England is 37-17-2 ATS in their last 56 road games.
The Patriots are 7-15-1 ATS in their last 23 games following a S.U. win.
New England is 5-11 ATS in their last 16 games following a ATS win.
The Saints are 5-1 ATS in their last 6 games following a ATS win.
The Saints are 12-3 ATS in their last 15 games as a favorite.
New England is 12-4-1 ATS in their last 17 games overall.
Click Here to Open an Online Betting Account With betED.com Today.  Receive a Free Cash Bonus Upon Joining  Use Bonus Code:  GAMBLING911
Christopher Costigan, Gambling911.com Publisher