Patriots Falcons Point Spread: New England 4-0 as Underdog
Published on:
Sep/29/2013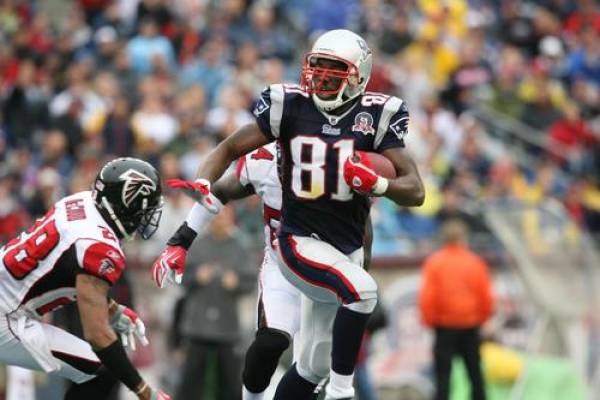 The Patriots Falcons point spread was coming in between -2.5 and -3 with Atlanta as the favorite.  Bet online at SportsBettingOnline.com and receive up to 10 percent back on your losses weekly or get a 50 percent cash bonus up to $500.  Wager from your smartphone.
New England is in unfamiliar territory here as a rare underdog.  It is only the 5th time they have been in this position since 2010.  In each of those times, New England has been able to cover.
Likewise, it is also unusual to find the public mostly going against the Pats.  The Falcons were actually the third or fourth most wagered on side in the NFL this weekend depending on the book.
The line here is relatively small and if we look at the Falcons Straight Up at home we find that they have only lost four games on their own turf over the past three years.   Against The Spread the Falcons are 5-5-1 since the start of last season.
A loss will put Atlanta two games under .500 for the first time in head coach Mike Smith's tenure.
A loss by New England will be their first of the 2013 regular NFL season. 
The point spread has moved from New England -1 to the current -3 with no movement above that number.
The total for this game is volatile with a range from 48.5 to 49.5. 
Quarterback Matt Ryan has completed 68.2 percent of his passes for 909 yards with six touchdowns in three games. He has only been intercepted twice in 119 attempts.  The problem with Atlanta is injuries piling up on the offensive line. 
NFL American Football - Sun 9/29

Game

Handicap

Money Line

Total Points

More

Sun 9/29

201

Baltimore Ravens 

 

-3.5    2.020

 
 
 

10:00 AM

202

Buffalo Bills

 

+3.5    1.885

 
 

Sun 9/29

203

Cincinnati Bengals

 

-5    2.000

 

Over 41    1.917

 

10:00 AM

204

Cleveland Browns

 

+5    1.909

 

Under 41    1.990

Sun 9/29

205

Indianapolis Colts

 

-9.5    2.160

 

Over 43    1.980

 

10:00 AM

206

Jacksonville Jaguars

 

+9.5    1.781

 

Under 43    1.926

Sun 9/29

207

Seattle Seahawks

 

-3    2.130

 

Over 43    1.990

 

10:00 AM

208

Houston Texans

 

+3    1.800

 

Under 43    1.917

Sun 9/29

209

Arizona Cardinals

 

+3    1.971

 

Over 40.5    1.952

 

10:00 AM

210

Tampa Bay Buccaneers

 

-3    1.935

 

Under 40.5    1.952

Sun 9/29

213

New York Giants

 

+4    2.000

 

Over 44    1.952

 

10:00 AM

214

Kansas City Chiefs

 

-4    1.909

 

Under 44    1.952

Sun 9/29

215

New York Jets

 

+4.5    1.952

 
 
 

01:05 PM

216

Tennessee Titans

 

-4.5    1.952

 
 

Sun 9/29

217

Dallas Cowboys

 

-1    1.870

 

Over 45.5    1.952

 

01:25 PM

218

San Diego Chargers

 

+1    2.040

 

Under 45.5    1.952

Sun 9/29

221

Philadelphia Eagles

 

Offline

Offline

Offline

 

01:25 PM

222

Denver Broncos

 

Offline

Offline

Offline

Sun 9/29

223

New England Patriots

 

+2.5    2.050

 

Over 49.5    1.943

 

05:30 PM

224

Atlanta Falcons

 

-2.5    1.862

 

Under 49.5    1.962
NFL American Football - Mon 9/30

Game

Handicap

Money Line

Total Points

More

Mon 9/30

225

Miami Dolphins

 

+6.5    1.926

 

Over 47    1.862

 

05:40 PM

226

New Orleans Saints

 

-6.5    1.980

 

Under 47    2.050
- Don Shapiro, Gambling911.com