NLF Betting Preview – Denver Broncos vs. San Francisco 49ers Pick
Published on:
Oct/27/2010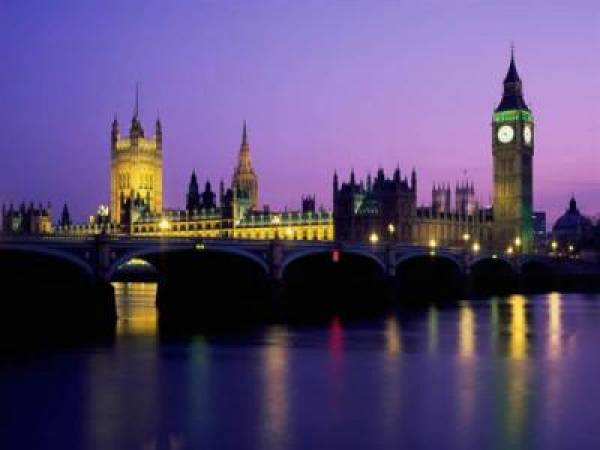 Tim Furious of BetUS.com offers this NFL betting preview along with his free pick on the Denver Broncos vs. San Francisco 49ers London Game.
If Roger Goddell is trying to grow the NFL brand internationally, he might want to re-think his plan to send an NFL matchup between a team like the Denver Broncos and San Francisco 49ers to Wembley Stadium this weekend. That's right, we're deploying two of the worst teams in the league to London, England this weekend to showcase America's great game.
So to make this NFL betting preview worth reading for you gambling types, we're doing this…wait for it…Cockney English styles!
First off, you have to have your loaf of bread up your jam roll if you're going to bet your bread and honey on David Carr. The former first round pick has been as taters as blind mice in NFL throughout his career.
Alex Smith, who began the season as the starter, probably won't make the trip to see the NFL in London as he recovers from a sprained shoulder that will keep him on the sidelines for at least two more weeks. The two-and-eight of the Niners has fallen straight in to the pits, and their NFL supporters are Hank Marvin for a big win.
San Francisco is just 1-6 SU this season and have fallen in to the bread and butter with a 3-4 ATS record. This may be a hard Strawberry Hill to swallow, but head coach Mike Singletary is entrusting his team's Nelly Duff with former Heisman Trophy winner Troy Smith, their third stringer.
advertisement:
[Would you like to get a 60% bonus on your first deposit at BetUS? That can translate into hundreds of dollars in FREE CASH.  If so JOIN NOW.
]
Denver Broncos (2-5) vs. San Francisco 49ers (1-6)
Sunday, October 31st --- Wembley Stadium --- 1:00pm EST
NFL Betting Line: San Francisco -1.0 (41.5)
I actually like Troy Smith a lot, but he hasn't earned a starting job in nearly three seasons. He's going to have a Gyspy Nell of a lemon and lime finding passing yards against Denver's top-10 pass defense, which surrenders just 205.6 yards per game.
The pressure on Smith is going to be tremendous. He not only has his own dog's knob to look out for, he's got to keep a captain's cook out for the welfare of a team that has refused to give him a starting job. The rifle range at quarterback is being handed to someone who is nothing more than a bengal lancer at this point.
Still, it won't matter how much Mike Singletary raspberry tarts out of his north and south because all his words are falling on Mutt-n-Jeff ears. The Niners had their NFL betting matchup against Carolina locked up, and Gypsy kissed it away. There's a pen and ink in the bay area, and for once the Judy Dench isn't coming from the Oakland Raiders.
Speaking of which, how much can we take from having a butcher's hook at the Denver Broncos' loss to the pitiful Raiders last weekend? They allowed a slightly injured Darren McFadden to run roughshod over their Chevy Chases for 4 touchdowns in a terrible 14-59 loss. They played like a pair of cobbler's awls, and left their NFL investors hanging in the potatoes and mould.
That's why the oddsmakers are making this such a tight betting line. There isn't a clear favorite, especially when both teams are on the frog and toad with this game being at Wembley Stadium and all.
In my mince pies, there's no way that you can trust the San Francisco 49ers. Even with their Cadbury snack's up against the wall, they haven't been able to get out of the gates at all this season and are giving up a -7.0 point differential. And no, it won't matter of Singletary rips off his round the houses to try and motivate his team.
Likewise, Denver's head coach Josh McDaniels is in some Barney Rubble of his own. The Broncos have fallen in to a desperate three-game losing streak and are just 1-4 ATS in their last five games, having their Mumbley's cut out from underneath them each and every way while their NFL investors are getting some biscuits and cheese right in the knackers.
One thing is for sure in this game. Whichever coach loses will probably be looking for another corn on the cob in the off-season. My NFL fiber of the fabric is on the Denver Broncos to pinch this game since I trust Kyle Orton to pile up yards and put point on the board while the Niners fall in to an even deeper Lionel Blaire.
Which is why I love that theoddsmakers essentially did us all a cheesy quaver and made this game a pick 'em.
Let's face some brass tacks with this game at Wembley Stadium this weekend. The NFC can't hold a Harry Randall to the AFC in this football season. Eight of the top-ten teams in the NFL Power Rankings are from the AFC, which should tell you which conference is the bottle and glass of the league.
If you don't have a Scooby-doo where to put your bet this weekend, stick with the AFC team. A lot of China plates will Bo-peep on the Denver Broncos because of their losing streak, but you won't.
Everything about the San Francisco 49ers is Allan Border and playing an NFL game at Wembley Stadium this weekend won't change their Friar Tuck even with Troy Smith putting on the quarterback whistle and flute. Your NFL betting Bugs Bunny is safe on Denver with the NFL in London, and if you choose to side with the UNDER you won't be Hearts of Oak either.
Furious NFL Free Pick – Denver Broncos +1.0 (UNDER 41.5)