NFL Week 3 Betting Action (Sunday Morning)
Published on:
Sep/27/2009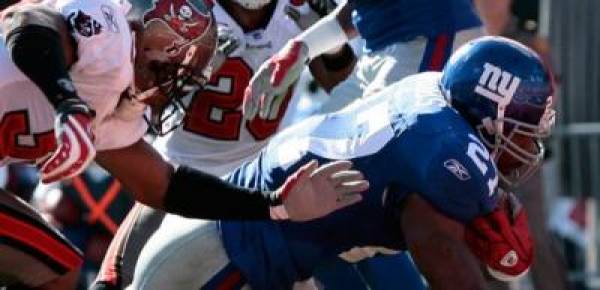 What teams is the public betting on heading into Week 3 of the NFL?  Sunday morning provided a glimpse into some of the most heavily wagered on games and which teams were getting the most lopsided action.    Gambling911.com will note that there was no single team dominating unlike with past weeks.  This is due to a large number of games getting close to even balanced action.
*1. New York Giants - Definitely  among the top 3 bets at all online sprotsbooks Sunday morning.  The Giants were getting as much as 90 percent of the wagering action in this game as a -6 ½ favorite.
*2. Tennessee Titans - Among the top 5 bets at most books, the Titans/Jets game itself was a heavily bet on game with Tennessee getting around 70 percent of the spread action.
*3.  Green Bay Packers - Around 90 percent of the action was going Green Bay's way in this lopsided matchup for sports bettors. Most books had the Packers right around the 3rd most bet on team in Week 3.
*4.  Houston Texans - Were getting around 85 percent of the action.  The Texans were around the 4th/5th most bet on team at most books.
*5.  Chicago Bears - The Bears were getting close to 95 percent of the wagering action at some online sportsbooks.  This will be a more heavily bet on game during the afternoon as it plays out later on in the day.
*6.  Atlanta Falcons - Many of the books had the Falcons among the top 5 most bet on teams.  But at other books the action was more balanced with New England even getting a slight edge. 
*7.  San Francisco 49ers - They were getting a slight edge at most books though much of the action was balanced. 
Bet on the afternoon and night NFL games for Week 3 at one of Gambling911.com's established online sportsbook sponsors here
Christopher Costigan, Gambling911.com Publisher