New England Patriots: Nobody Comes Close to This Favorite
Published on:
Sep/05/2009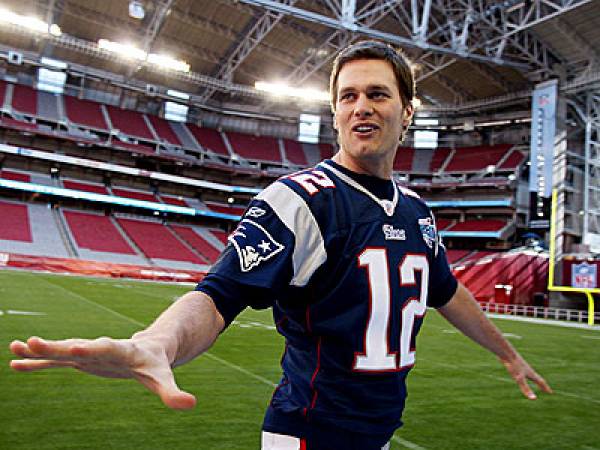 The New England Patriots would pay $700 for every $200 bet should they go on to win the 2010 Super Bowl.  No other team even comes close to these odds at Sportsbetting.com. 
The only thing that should stop the Patriots is if quarterback Tom Brady were to so down again or if his injury still persists, which is always a possibility we suppose.
Otherwise there are those who think the New England Patriots bet to win the 2010 Super Bowl is a "lock".
The Pittsburgh Steelers, last year's Super Bowl champions, have the next shortest odds at 7/1.  But that varies across the board.  We've seen both the Philadelphia Eagles and Minnesota Vikings with second shortest odds depending on where you look.  Sportsbetting.com had the Eagles at 10/1 odds and Vikings at 12/1 odds.
Gene Wojciechowski of ESPN.com on the Beasts of the East:
"Spare me the details about how the Patriots' defense is getting older: It'll be fine, even without the recently retired Tedy Bruschi. Nose tackle Vince Wilfork is playing for a new contract, so he'll be especially motivated. So will Bill Belichick, who has never missed the playoffs two seasons in a row as New England's coach.
"Most of the toughest games are at Gillette Stadium (Atlanta, Baltimore, Tennessee, Carolina, Jacksonville). Randy Moss still runs a 2.3 40. The rushing game is better than you think. Seriously, I can't even invent a reason why they won't win the East."
Yeah, New England is going to be hard to beat. 
Sportsbetting.com actually has them as a huge -155 favorite to win OVER 11 ½ regular season games in 2009. 
Dan Shapiro, Gambling911.com