For the second straight year, the state of Nevada will permit betting on the 2018 NFL Draft.  David Payne Purdum broke the news via Twitter Monday, specifying the types of bets that sportsbooks there can offer. 
Some of the new additions:
• Player X or player Y drafted first with odds.
• Player X with draft position handicap versus player Y.
• More offense players than defensive players drafted.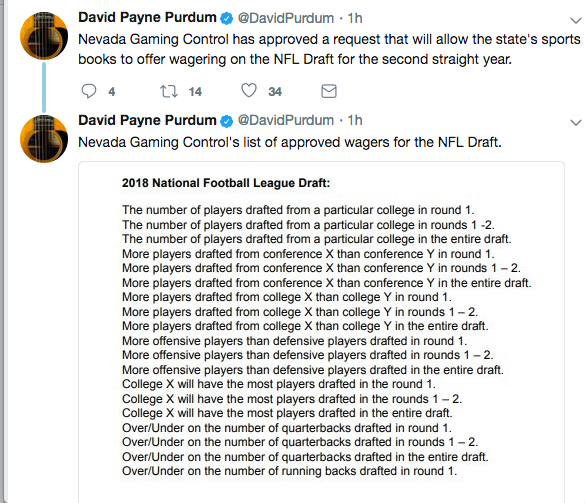 Online sportsbooks such as Bookmaker have long offered betting on the NFL Draft.
- Mary Montgomery, Gambling911.com