Ndamukong Suh Likely Suspension Not Good for Detroit Lions Odds (Video)
Published on:
Nov/25/2011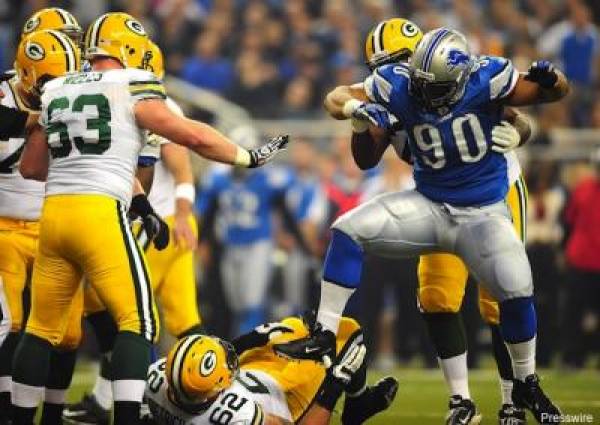 The Detroit Lions odds of winning the 2011 NFC Championship were listed at 15/1 odds following Ndamukong Suh being ejected from the Thanksgiving Day game against undefeated Green Bay.
Suh was seen stomping Packers offensive lineman Evan Dietrich-Smith.  He later dismissed the "stomp" as "misinterpreted". 
"I was on top of a guy, being pulled down, and trying to get up off of the ground and why you see me pushing his helmet down (is) because I'm trying to remove myself from the situation, and as I'm getting up, I'm getting pushed, so I'm getting myself on balance and getting out of the situation," Suh said. "With that, a lot of people are going to interpret it as, create their own story lines for seeing what they want to interpret it. But I know what I did, and the man upstairs knows what I did."
Suh has not officially been suspended though it is widely believed he will be.  His absence will most certainly hurt the Lions odds of winning a championship.
- Don Shapiro, Gambling911.com