Sportsbook.com has all your NCAA Football betting lines for Week 1 of the 2011 season as well as a few previews of upcoming games.  Let's get started. 
Sportsbook.com Line: Wisconsin -35.5 & 55.5
Opening Line & Total: Wisky -32 & 54
The Wisconsin Badgers expect to start the season with a big win when they host UNLV on Thursday night. Wisconsin is coming off an 11-2 season, while the Rebels finished 2-11 last year. These two clubs also matched up in last year's opener at UNLV, where the Rebels only trailed by three points at halftime before the Badgers pulled away in the third quarter and won 41-21.
This year's Wisconsin offense could be even better than the 2010 version, which posted three 70-point games and finished fifth in the nation in scoring at 41.5 PPG. The new QB is NC State transfer Russell Wilson, who has averaged 267 total yards per game in his career. But the focal point of the offense is the RB duo of James White and Montee Ball who combined for 32 rushing TD in 2010. UNLV had the fifth-worst rushing defense among FBS teams last year (223 rush YPG), including 278 to Wisconsin. The Rebels offense was even worse, ranking third-to-last in the nation in yards with 274 YPG.  UNLV is 0-10 ATS as a road underdog in the past three seasons.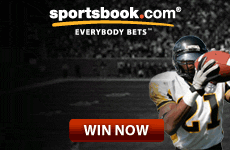 The Rebels will be led this year by sophomore QB Caleb Herring, who saw limited duty as a freshman (28-for-56, 365 yds, 4 TD, 3 INT). Herring is now operating behind an offensive line that lost three starters. However, he does have some experienced skill-position players to work with. Senior WR Phillip Payne gained 71 of UNLV's 105 receiving yards versus Wisconsin last year and finished the season with a team-high 689 yards. RB Tim Cornett had six of UNLV's nine rushing TD last year, while gaining 546 yards on the ground. The strength of the defense lies with cover corners Will Chandler and Quinton Pointer.
Wilson figures to have plenty of time to make decisions on Thursday, as UNLV had a paltry 12 total sacks last year. His top target will be senior WR Nick Toon, who is coming off a disappointing year, catching just 36 passes and three touchdowns. But there was nothing lackluster about White and Ball who combined for 2,048 rushing yards on 6.4 yards per carry. The Badgers defense will miss stud DE J.J. Watt, but they have two great outside linebackers in Mike Taylor and Chris Borland, who missed the majority of last year with a shoulder injury.
MISSISSIPPI STATE BULLDOGS (0-0) at MEMPHIS TIGERS (0-0)
Sportsbook.com Line & Total: Mississippi State -29.5 & 49
Opening Line & Total: MSU -24.5 & 49
The Mississippi State Bulldogs look for their 12th straight win over Memphis when the two former rivals square off Thursday night. These schools used to play every year, but did not meet at all from 2004 to 2009. The spread is so big because the Bulldogs are the darkhorse in the SEC West, while the Tigers are 3-21 in the past two seasons.
MSU had a great finish to last year, ending the season on an 8-2 run highlighted by wins over Florida, Georgia and Michigan in the Gator Bowl. Memphis, on the other hand, lost its final nine games by an average of 27.6 PPG, failing to reach 20 points in any of the nine contests. And that doesn't even include the meeting between these teams to open the 2010 season when MSU outgained Memphis 570 to 237 en route to a 49-7 blowout. The biggest difference in these teams is the rushing offense. MSU averaged 215 rush YPG (16th in nation) while the Tigers had the fifth-worst ground game in the land (92 rush YPG).
MSU scrambling QB Chris Relf has developed into a pretty good passer, throwing for 569 yards and six touchdowns in the final two games of 2010. His development is aided by WR Chad Bumphis, who led the team in all receiving categories (44 rec, 634 yds, 5 TD). Senior RB Vick Ballard is the key to this offense. He had six multi-touchdown games and finished with 20 scores on the season. The Bulldogs held opponents to under 20 PPG and should still be a strong defensive team in 2011. However, they did lose their three best players in the front seven in DE Pernell McPhee and LBs Chris White and K.J. Wright
The Tigers offense had the second-fewest points scored (14.4 PPG) partly because the offensive line surrendered 37 sacks and 87 tackles for losses. Despite the lack of protection, QB Ryan Williams still had a decent freshman season with 2,075 passing yards, 13 TD and 10 INT. He worked very well with top WR Marcus Rucker who scored eight of the team's 14 receiving TD. The defense only forced 13 turnovers all season (5 fumbles, 8 INT), with a paltry 14 sacks. This led to the fourth-most points allowed in the nation (39.8 PPG). With seven defensive starters returning, much more will be expected from this defense in 2011. 
WAKE FOREST DEMON DEACONS (0-0) at SYRACUSE ORANGE (0-0)
Sportsbook.com Line & Total: Syracuse -6.5 & 49.5
Opening Line & Total: Syracuse -6 & 49
Syracuse looks to build on a surprising eight-win season when it opens the 2011 campaign at home against Wake Forest. The Demon Deacons had a miserable year, going 3-9 and getting outscored by 13.0 PPG.
Wake was equally bad on both sides of the ball, ranking 108th in the nation in total offense (302 YPG) and 101st in total defense (431 YPG). QB Tanner Price finished his freshman year with zero TD tosses in his final four games, a span of 85 pass attempts. Syracuse also had its problems on offense, scoring 20 points or less eight times. However, the Orange was tremendous on the defensive side of the ball, finishing seventh among FBS schools in total defense (301 YPG) and holding eight opponents to 16 points or less. Wake is 3-11 ATS in its past 14 road games and the Orange are 9-3 ATS in the past 12 games versus non-Big East opponents.
Despite 16 starters returning, the cupboard is still pretty bare for Jim Grobe's Wake Forest team. A subpar receiving corps has hindered QB Tanner Price's progression. The only reliable pass catcher is Chris Givens (35 rec, 514 yds, 4 TD). For the Deacons to hang around in this game, TB Josh Harris (720 rush yds, 5.7 YPC, 7 TD) will have to gain yards on the ground. On the defensive side of the ball, undersized DT Nikita Whitlock and DE Zach Thompson have to put pressure on Syracuse QB Ryan Nassib, and to keep the pressure off a young secondary that started three freshmen at the close of the 2010 campaign. Wake also lost its two starting ILBs.
Most of the Orange offense returns with QB Ryan Nassib (19 TD, 8 INT) and WR Van Chew (611 yds) trying to improve on Syracuse's 11.5 PPG in its final four regular-season games. RB Antwon Bailey (5.1 YPC career) must make the jump from a third-down back to the featured rusher replacing Delone Carter. The defense may take a step back after losing six starters, the biggest being leading tackler Derrell Smith.
- Carrie Stroup, Gambling911.com Senior Reporter