Maxim Sports is claiming that 90% of the nation betting on this year's Super Bowl are backing the Philadelphia Eagles.
BetDSI.com now accepting many forms of cryptocurrencies
This includes an unknown Vegas gambler who won $14 Million on the World Series.  He's reportedly got $3 million down on the Eagles at the MGM sportsbook. 
From Maxim:
The numbers were compiled by analyzing over half a million geo-tagged tweets supporting one team or the other. In total, there were 438,070 tweets in favor of the Eagles and only 126,230 backing the Pats.
Scroll Down For More....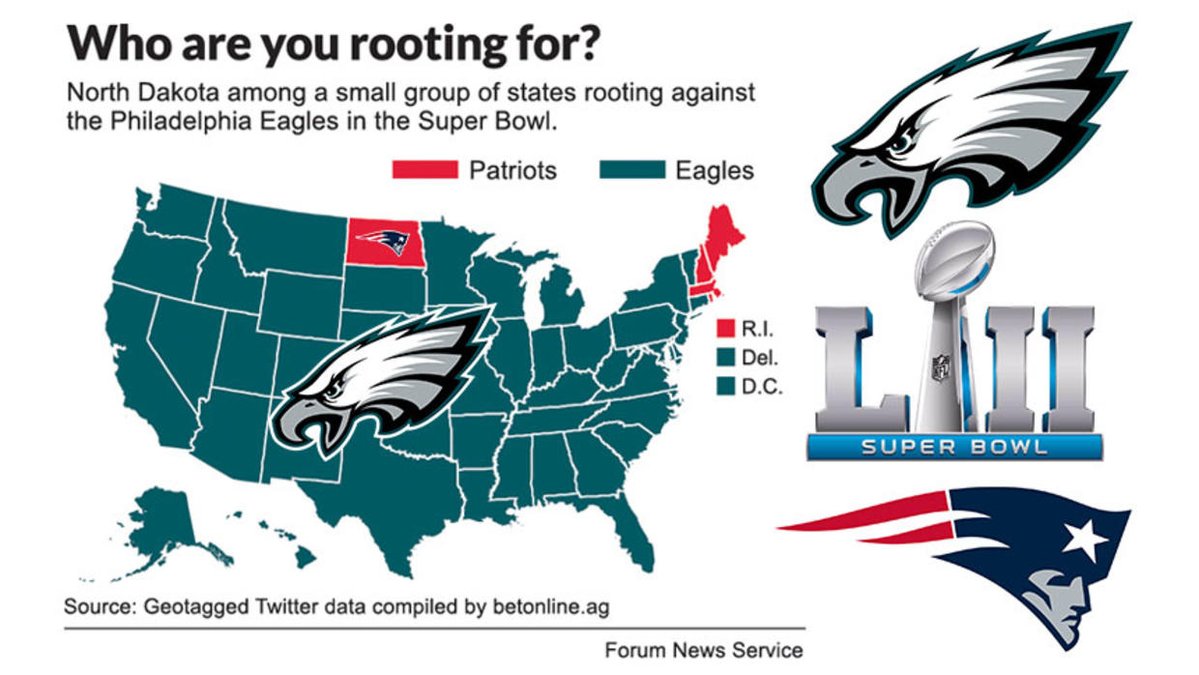 Of the 50 U.S. states, only five will be rooting for the Pats.  Even two New England states - Connecticut and Vermont - will be backing Philadelphia. 
The other New England states are backing their Patriots as is North Dakota.  Every other state is leaning more towards the Eagles.
As for the books early on, 60% were backing Philadelphia.  Oddsmakers have brought the line down from -5.5 to -5 favoring the Patriots as a result.  
- Dan Shapiro, Gambling911.com